Jennifer Gareis
By Luke Kerr on August 24, 2009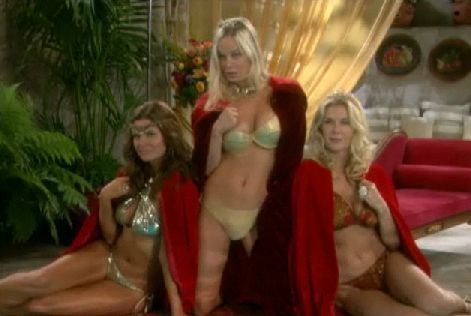 Another Forrester Creations photo shoot, another opportunity to flaunt Donna's (
Jennifer Gareis
) "assets." I do have to say that Eric (
John McCook
) as a King is comical. I'm so glad
The Bold and the Beautiful
doesn't take itself seriously. I'm not sure I'd know what to do if it did.
READ MORE
By Jillian Bowe on August 20, 2009


Donna tries to show Katie that "Dollar" Bill is not all who he's cracked up to be.
By Jillian Bowe on August 19, 2009
In her latest video blog installment,
Jennifer Gareis
talks fitness with her costar
Texas Battle
. The onscreen mother/ son duo then decide to flex pecks for viewer enjoyment. Meanwhile, why in high heaven did that makeup artist have to chew gum like she's eating steak!!?
By Jillian Bowe on August 06, 2009
By Darren Lomas on August 02, 2009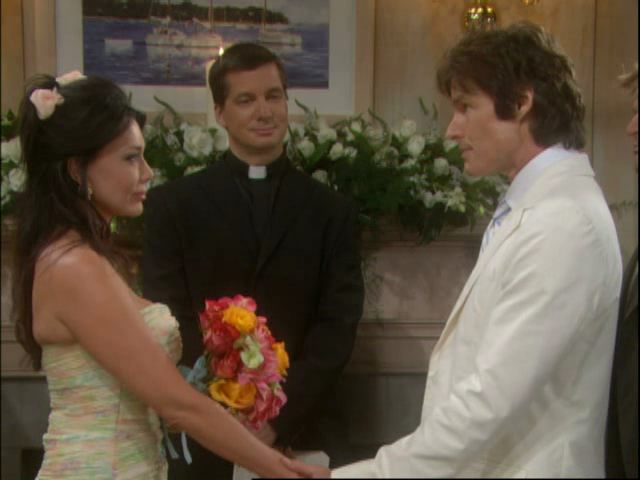 The Tridge tots, AKA Thomas and Steffy, continued trying to keep Brooke away from their Ridge. They had all Brooke's messages to Ridge forwarded to Steffy's phone. When Stephanie found out she was thrilled that her grandkids were such schemers and told them to keep it secret.
READ MORE
By Jillian Bowe on July 30, 2009
The Bold and the Beautiful
's
Jennifer Gareis
(Donna) is back with her video blog. This time she's talking fitness tips with co-star
Heather Tom
(Katie). Tom likes to run eh? Maybe she can trot over to her old stomping grounds next door for a role reversal? Kid, I kid...