Jeanne Cooper
By Luke Kerr on April 03, 2009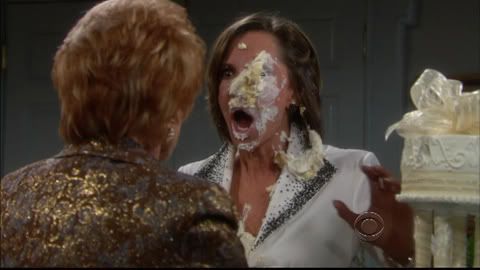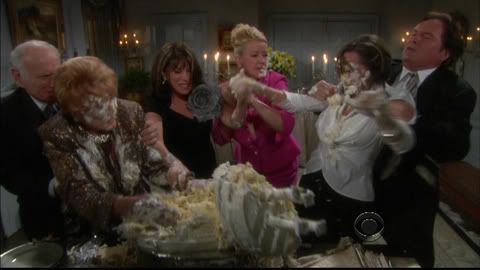 The feud between Katherine (
Jeanne Cooper
) and Jill (
Jess Walton
) is back and
The Young and the Restless
kicked things off with a food fight, wedding cake and all! We haven't had a good food fight on soaps since the one on
Days of Our Lives
between Sami, Chloe and Nicole. Who would have expected to see these four veteran actresses on
The Young and the Restless
in a food fight? Not me. Everyone played it well and I don't know if they enjoyed letting loose and throwing wedding cake at each other, but I loved watching it.
Now if only
One Life to Live
would get
Catherine Hickland
back as Lindsay Rappaport so that she and Nora could have another food fight, I'd be in heaven. A lot more food fight photos after the jump.
READ MORE
By Jillian Bowe on March 27, 2009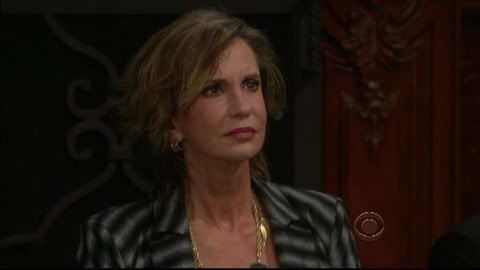 According to the good folks at
Soap Opera

Digest's
web site
, a casting call went out for a well known actress to play Jill (
Jess Walton
). SOD states that a source has told them that Walton hasn't been feeling well and think that its possible that
The Young and the Restless
is looking for someone to fill in until our favorite bad girl feels better. Online rumblings are also wondering if the role is for Katherine's (
Jeanne Cooper
) real missing in action daughter. My money's on a tempJill coming in, get well soon Jess!
By Jillian Bowe on March 26, 2009
The bitchfest is back with Katherine (
Jeanne Cooper
) and Jill (
Jess Walton
). God can't you feel the love? Murphy (
Michael
Fairman
) sure does clean up nice, no?
By Jillian Bowe on March 25, 2009

Psst!
Hey you, remember when I told you about the special episode of
The Young and the Restless
with Marge (
Jeanne Cooper
) chatting with the audience? Well, here's a sneak peak of it. I don't know about you guys, but I'm pretty sure your not suppose to look THAT good when you've been six feet under for a few months. I watch enough
Law and Order
and
CSI
to know that!
By Jillian Bowe on March 17, 2009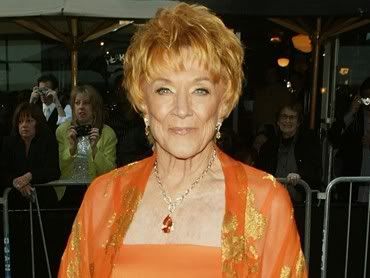 Now before you ask, no Aunt Maria and Uncles Hogan and Scott aren't channeling the late
James E. Reilly
. According to
TV Guide
, on March 26,
The Young and the Restless
will dedicate a special show around the hustling hash slinging waitress Marge (
Jeanne Cooper
). Marge will be exhumed for DNA testing. Kudos to the fab four over at
Y&R
for showing that young bucks in the industry aren't the ones that fans are clamoring to see and should be centered upon. Remember folks, do as our Uncle Jamey says:
"VOTE WITH YOUR REMOTE,"
because this is going to be a episode you will not want to miss!
By Jamey Giddens on March 12, 2009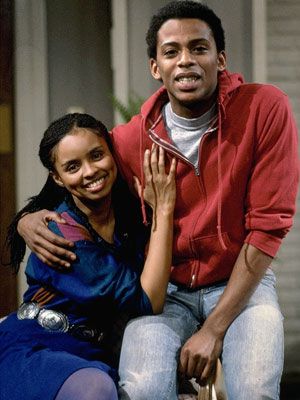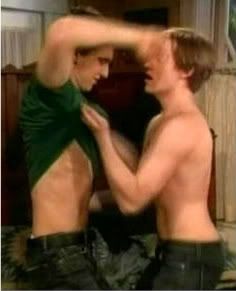 Daytime television has come a long way from the time when soap operas solely revolved around the lives of Midwestern WASPs. Thanks in large part to
Agnes Nixon,
and the racially and socially diverse landscapes she brought to the artform with her daytime dramas
One Life to Live
and
All My Children
, people of color began to carve out a niche on daytime in the late 60's and early 70's. Nixon was also responsible for creating signature roles for women like
Robin Strasser
and
Suan Lucci
, both of whom have been quoted as saying they had been told their look was too "ethnic" for television early in their careers.
READ MORE