Jason Thompson
By Luke Kerr on April 18, 2010
This week in daytime,
I wondered if All My Children's Zach (Thorsten Kaye) and Kendall (Alicia Minshew) fans were steaming mad about their couple's onscreen reunion, of sorts. Not being a Zendall fan myself I expect it had to be more than a little bittersweet to see a favorite couple return, only to dissolve before our eyes like a hairball in a drain pipe attacked by Draino. My sympathies are with you Zendall fans.
By Luke Kerr on February 11, 2010
Take your best Caption This shot from these scenes on today's General Hospital. READ MORE
By Jamey Giddens on January 28, 2010
Set your DVR's Scrub fans, your favorite
General Hospital
couple, Robin and Patrick (
Kimberly McCullough
and
Jason Thompson
), will be appearing on tomorrow's episode of the
Dr. Oz Show
, as part of the talk show's "Ask Dr. Oz" segment. For this eppy, Dr. Oz will be allowing TV doctors to ask their very own pressing medical questions. My bet is Thompson will ask if fixing a mobster's pinky toe hangnail really falls under the Hippocratic Oath. Click
here
to see to that Ms. Sassy Pants McCullough ask her question!
By Luke Kerr on August 26, 2009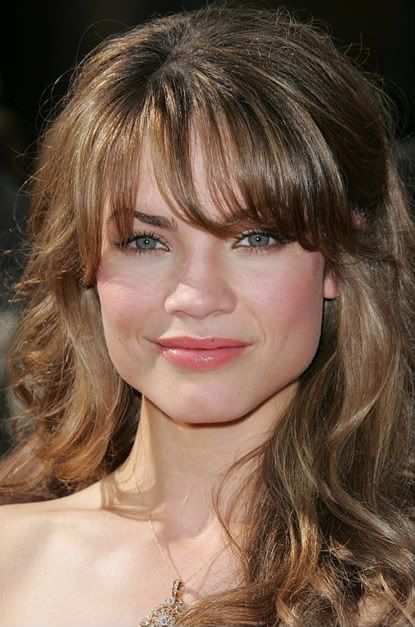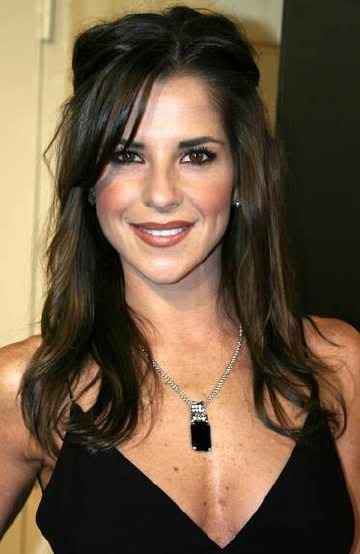 Rebecca Herbst and Kelly Monaco were among several General Hospital stars who recently taped a children's book for Speakaboos, according to Examiner.com. Though not specifically mentioned in the article as having taped for Speakaboos, GH's Greg Vaughan and Jason Thompson also appear in candid photos from the taping.
By Regan Cellura on June 18, 2009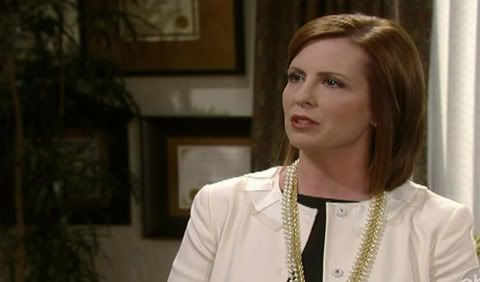 Here's the Scoop! 06.18.09

If it's murder…
Who killed Brianna Hughes? Would they really bring Martha Byrne onboard and make her a murderer? Will there be suspicion thrown Alexis's way? I liked Byrne's introduction and especially liked her comment to Patrick about not knowing that she was the Mayor's wife. My first thought was, hmmm, we all should know the Mayor's wife especially if the Mayor and his wife are central the storyline.
Despite being a big brat lately… Kristina has tried to be the perfect child to impress her mother. What's the straight A student going to do when she learns her mother ain't perfect? Hey Kristina haven't you ever heard of 'do as I say, not as I do?' Will Kristina's disappointment in her mom send her in her nonexistent father's direction? When Kristina first hit the canvas the story SEEMED to be going in the direction of 'poor me, daddy pays me no attention.' Now that it's Alexis letting her daughter down, will Kristina expect daddy to pick up the slack? I have to say, if you're going to give Sonny all these kids, he really should be more of a father to them. Who am I kidding… Nikolas hasn't even seen his son in the last six months, Jason abandoned his in the name of safety; in comparison Sonny is father of the year. God help us. READ MORE
By Jamey Giddens on June 12, 2009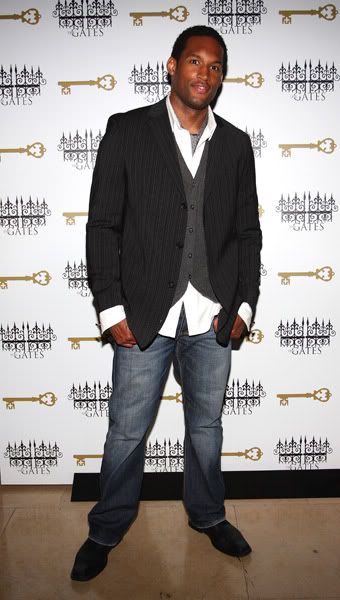 Hey brass at
General Hospital,
wanna a.) give the fans what they want in terms of more storylines featuring the hospital and b.) actually tell a storyline featuring people of color on your canvas as opposed to simply having them provide psychiatric counseling, prenatal advice and sassy commentary at the nurses' station? How about bringing back the character of Tom "Tommy" Hardy Jr. in the form of
Guiding Light star
and recent
Ugly Betty
guest
Lawrence Saint-Victor
?
As the son of Dr. Tom Hardy (last played by DAYS superstar Matt Ashford) and Tom's African-American ex-wife Dr. Simone Ravelle (last played by Felicia Bell), Tommy Hardy is a legacy character in the true definition of the word— the grandson of GH's first supercouple Dr. Steve (the late John Beradino) and Nurse Audrey (Rachel Ames), which makes Tommy a descendant of Port Charles' first family and a cousin to Elizabeth Webber (Rebecca Herbst). READ MORE