Jason Tam
By J Bernard Jones on June 18, 2009
My absence from Daytime Confidential lately has not been due to the usual business of family and work taking up a lot of my time, but rather a certain lack energy to post about practically any of the daytime serials that clog up my DVR from day to day. This is neither a positive nor a negative thing because there are frequent periods throughout the year when shows kind of coast along and do their their thing, usually between sweeps.
At these times, there is little for the viewer — if that viewer is me — to get all worked up about this plot twist, that character's action, some couple or another or even a whole show's direction. Normally, this state of affairs hits one or two shows at a time. Every once in a while like the last couple of weeks, the stars align and all the serials get caught in the same momentum of drift. All that is required of us is to watch and see where it all goes.
In that spirit, my brain plays a little game of soap opera hopscotch, taking in odds and ends big and small. There is no great elaboration on anything here, just a quick rundown of things I like and not like so much. Your mileage may vary... READ MORE
By Jamey Giddens on April 20, 2009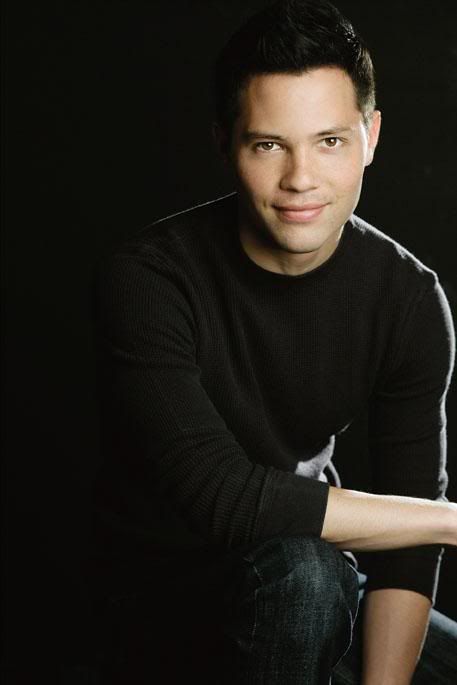 The New York Times
has discovered what fans of ABC's
One Life to Live
have known for a long time,
Jason Tam
(Markko) is a superstar in the making. Here's what movie reviewer
A.O. Scott
has to say about Tam's audition scene for the revival of
A Chorus Line,
as documented in the new movie
Every Little Step
:
Cassie — a role originated by Donna McKechnie, who is interviewed in "Every Little Step" — is a step away from has-been status and desperate to keep working. Others sing and speak about their childhood love of dancing and one, Paul, delivers a heart-wrenching soliloquy about coming out as a gay man and an artist. The casting of this part is one of the most touching and least suspenseful moments in the film, thanks to Jason Tam's tour de force audition. As a general rule, if you reduce an entire casting committee to tears, you'll probably get the part."
Looks like Llanview fans will soon be able to say, "We watched you when".
By Luke Kerr on March 23, 2009
Take your best shot at this Caption This scene between Markko (
Jason Tam
) and Lola (
Camila Banus
). As an aside, I still don't understand why Lola is around.