James Reynolds
By Jamey Giddens on May 29, 2008
Wanna see your favorite past and present Salemites sweat it out on the B-Ball court for a worthy cause? Here's your chance.
Our pal Brandon Beemer (ex-Shawn, Days/Owen, The Bold and the Beautiful) sent out a bulletin to his My Space friends confirming his appearance at the James Reynolds 19th Annual Days of Our Lives Celebrity Basketball Game held at 7:30 pm, tomorrow, May 30, 2008 at South Pasadena High School's Main Gym at 1401 Diamond Avenue in South Pasadena, CA . The event is to benefit the South Pasadena High School Boys Basketball Program.
Playing this year will be: Bryan Dattilo (Lucas), Kyle Brandt (ex-Philip Kiriakis), Mary Beth Evans (Kayla), Alison Sweeney (Sami), Kyle Lowder (ex-Brady), Arianne Zucker (Nicole), Martha Madison (ex-Belle), Rachel Melvin (Chelsea), Shelley Henning (Stephanie), Rashann Orange (ex-TEK), Jay Kenneth Johnson (Philip), Patrika Darbo (ex-Nancy), Stephen Nichols (Steve), Blake Berris (Nick), James Reynolds (Abe), Nadia Bjorlin (Chloe) and Brandon Beemer (ex-Shawn).
Beemer encourages fans to get their early. Doors will open at 7 pm. There will be a raffle and a silent auction. General Admission tickets are $15 for all attendees. VIP tickets are $165. They include backstage access at the game, a team jersey, a photo with the teams, a gift basket and special seating. Only 40 VIP tickets will be sold.

For more information, call 323-993-3376 or email DaysGame2008@gmail.com
By Brian Peel on May 19, 2008
It has been almost 23 years since we saw Steve and Bo go head to head. Now, in Salem, Steve and Bo are brother-like-buddies. In 1985, caught up in the midst of all the drama surrounding bad girl Britta, Steve had his eye ripped out of his socket by Bo in a fight. In this video, we see Hope being introduced to Steve "Patch" Johnson for the very first time with Bo telling Hope that Steven Earl was bad news and she must stay away from him at all cost. The pier scene between the sexy Bo we all knew and loved together with a trim Patch Johnson is a highlight in this clip. Watch for a baby like Abe Carver and Grandma Alice Horton. I must say that Bo's mullet (pronounced mul-lay) needs to make a comeback, anyone else agree?
By Luke Kerr on May 12, 2008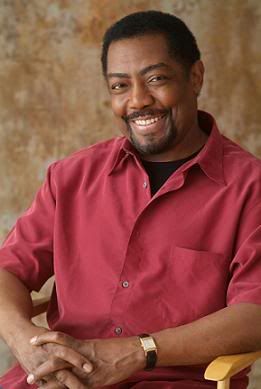 Days of Our Lives' star James Reynolds (Abe Carver) recently did a two part interview with Cindy Elavasky at the Tulsa World.
We've posted an excerpt below but you'll want to check out both parts of the interview since they appear to be on different parts of the website.
Soaps have changed in many ways, of course. Technically, the quality has changed and just the look of the end product. We go through cycles where we concentrate on the young people, then we don't. We go through realistic stories, then we'll go to science fiction and science fantasy. We've gone from longer scenes to shorter, MTV-type scenes. We go through huge swings, but in time, the swing comes back – the swing is continuous.
"Huge swings." Boy is he right about that one. Days of Our Lives has been on a roller coaster. Check out Part 1 and Part 2 of the interview.
By Jamey Giddens on April 26, 2008
One of Days of Our Lives longest married couples Abe and Lexie Carver are taking a decidely realistic step for soaps-especially Days-by opting to go into couples therapy. Kudos to Days scribe Dena Higley for dusting off the talented James Reynold and Renee Jones and giving them something to do besides play BFF to everyone else in Salem.
While I am loving Tamara Braun as the fantastically-kookie Ava, Days fans know the show really didn't have to look outside itself to find a perfectly suitable bad girl. Lexie's turn to her DiMera darkside a few year's back was one of the best storylines in recent Days history.
After years of having been a boring talk-to, Jones ignted the screeen as Lexie schemed and connived to keep her precious Isaac away from his bio parents Bo and Hope, who happened to be her best friends. Lexie's stunts would have even impressed her adopted sister Kristen Blake. And then there was her classic rivalry with Sami. Let's hope this therapy storyline will bring some of the pop and sizzle back into Abe and Lexie's storyline. It wouldn't hurt to bring back Mama Celeste either. Tanya Boyd and James Reynolds oozed with chemistry when Celeste helped Abe, make that Abraham, care for Theo while Lex was missing in action. How about a putting this talented trio into a triangle?
By Jamey Giddens on March 26, 2008
One of my favorite former soap stars Vivica A. Fox addresses speculation about her plastic surgeries, aging in Hollywood and much more in the current issue of Upscale on newstands now. I have always loved how Fox speaks fondly of her time on soaps unlike so many of her Hollyweird peers.
For those of you who aren't familiar with Ms. Fox's soapy past, she played Maya on the short-lived Sally Sussman Morina NBC soap Generations. Generations was the first soap to premiere with a black family-The Marshalls- at the core of the show.
Fox's character was paired opposite Kristoff St. John's Adam Marshall, heir to the Marshall ice cream chain fortune. Adam's big sister Chantal was played by All My Children's Debbie Morgan, who left the signature role of Dr. Angie Hubbard to take a risk on the groundbreaking soap. As did James Reynolds, who vacated the popular role of Abe Carver on Days of Our Lives for a time to portray Marshall family patriarch Henry Marshall.
While Generations only lasted two short years (It didn't stand a chance against ratings powerhouse Young and the Restless which has always been extremely popular among African-American audiences), the show still made history and launched the careers of St. John-who was quickly snatched up by Y&R as budding Newman exec Neil Winters-and Kelly Rutherford (ex-Sam) who went on to a lead role on the Fox hit Melrose Place and now stars on The CW's Gossip Girl.
As for Fox, she went on to sitcom acclaim, guest starring on The Fresh Prince of Belair and starring in the Patti LaBelle sitcom Out All Night, before joining the cast of Young and the Restless herself as a love interest for Shemar Moore's Malcolm in 1995. Not that her character Stephanie had much time to steam up the screen with Malcolm. Shortly after joining Y&R in the recurring role, she won a part in a little film called Indepence Day opposite her Fresh Prince leading man Will Smith. The rest is post-soap history.