James Denton
By Jillian Bowe on March 16, 2009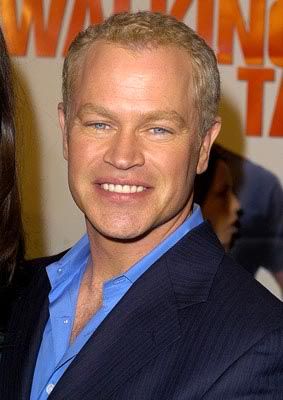 Desperate Housewives
resident bad boy
Neal McDonough
, spilled the beans about his onscreen wife Edie Britt's (
Nicolette Sheridan
) demise, in an interview in conjunction with
Access Hollywood
and
The Billy Bush Show
. McDonough revealed,
I go hunting in the woods and I'm not hunting for deer," he said. "[It's] a little WWE.

Seems like Edie's not the only one that is in the line of fire for McDonough's character Dave Williams. When asked by Bush if sexy plumber Mike Delfino (James Denton) was also on the hit list, the actor replied,
Not in this episode, I'm sworn to secrecy.
By Jillian Bowe on February 24, 2009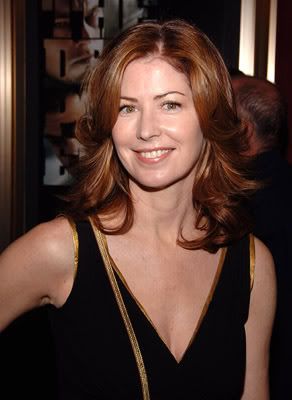 On the heels of news of
Nicollette Sheridan
's departure of the hit ABC dramedy
Desperate Housewives
comes rumors that another one of Wisteria Lane's resident will bit the big one.
Entertainment Weekly
's
Michael Ausiello
had a little chat with
Dana Delany
(Katherine Mayfair) in the aftermath of Sheridan leaving. Here's what she had to say:
Everyone is vulnerable on Wisteria Lane -- any of us could go.
Delany also gave Ausiello a little tidbit about an upcoming camping trip her character goes on with Mike (James Denton) and Edie's whack job hubby Dave (Neal McDonough).

There was a rifle involved, but I can't say anything more than that.
This is why I refuse to go camping! Thanks to Revafan001 for the tip!