Helen Wagner
By Mark on December 11, 2009
The awful news about the cancellation of As The World Turns also reached the Netherlands this week. The Netherlands is one of the few countries where the show airs and in the 20 years on the air it has always been a success. It has even earned higher ratings than The Bold and the Beautiful. In the Netherlands episodes from June 2008 are airing right now which means that the last episode will air in 2012.
Entertainment show RTL Boulevard talked about the cancellation on Wednesday's episode of their show. You can watch that clip (with English subtitles) after the jump. READ MORE
By J Bernard Jones on December 09, 2009
Katie Couric, anchor of the CBS Evening News, took time out to acknowledge the cancellation of As The World Turns on her well-regarded video editorial series, "Katie Couric's Notebook."
While ticking off a brief list of a few of the show's many milestones, Couric included a mention of Helen Wagner, ATWT's sole original cast member. Unlike some other outlets' condescending reporting regarding the demise of ATWT, Couric could be commended for her respectful tone. See Couric's "notebook" entry after the jump. READ MORE
By Mark on May 17, 2009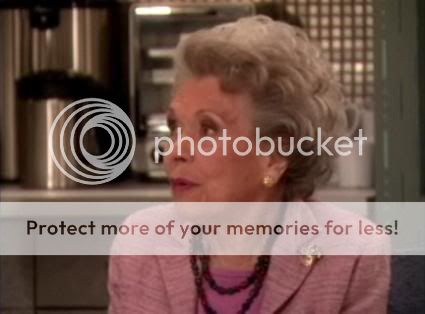 Our thoughts and prayers are with As the World Turns veteran Helen Wagner (Nancy Hughes). Robert Willey, Helen's husband, passed away at the age of 88 this week.
By J Bernard Jones on February 20, 2009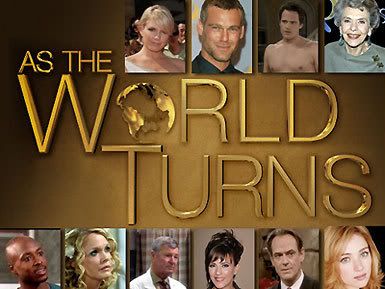 As the World Turns is something of a mystery to me these days. I haven't been blogging regularly about the show because, honestly, I am kind of flummoxed about what to actually write about from day to day.
I love ATWT. The show is blessed with some of daytime's strongest actors. In this age of massive cost cutting, ATWT found an arguably better production alternative than Procter & Gamble sister show Guiding Light. Speaking for myself, I find most days, most characters, most stories and most events to be sufficiently captivating to keep me coming back.
Nonetheless, something is badly amiss in Oakdale. The usual criticisms of ATWT are all-too-familiar: far too many recasts, underused vets, storylines that turn on a dime, compressed storytelling and ever shrinking production values to name a few. While those issues are real and important, they are only symptons of several larger problems that encapsulate the issues that I, other Daytime Confidential bloggers and commentators all over the internet have found themselves dismayed about over the last several months. After trying to put a finger on these issues while attempting to "figure out" what's going on at ATWT from a larger perspective, several things have jumped out as serious structural flaws, like a cracked foundation in a beloved old home. READ MORE
By Mark on December 06, 2008