Hayden Panettiere
By Luke Kerr on March 01, 2012
As if soap fans didn't have a good enough reason to tune into ABC's pilot Nashville, thanks to the news former General Hospital star Jonathan Jackson will be in the potential series. According to Deadline, former Guiding Light, One Life to Live and Heroes star Hayden Panettiere has joined the pilot's cast as teen sensation Juliette Barnes, whom the show's lead character, 40-year-old fading country queen Rayna James, is forced to tour with or lose her tour altogether.
By Jillian Bowe on June 05, 2009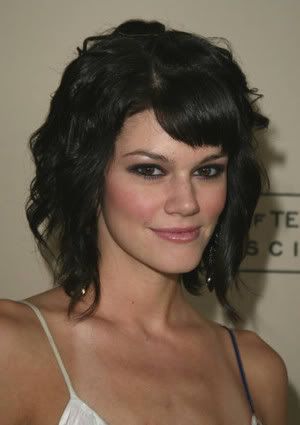 Former Days of Our Lives star, Rachel Melvin has landed a role on the popular NBC show, Heroes. According to the Hollywood Reporter, the Daytime Emmy nominated actress has been tapped to play Annie, who will mix it up with fromer Guiding Light star, Hayden Panettiere's (ex-Lizzie) character Claire. Thanks to Gary for the tip!
By Luke Kerr on May 04, 2009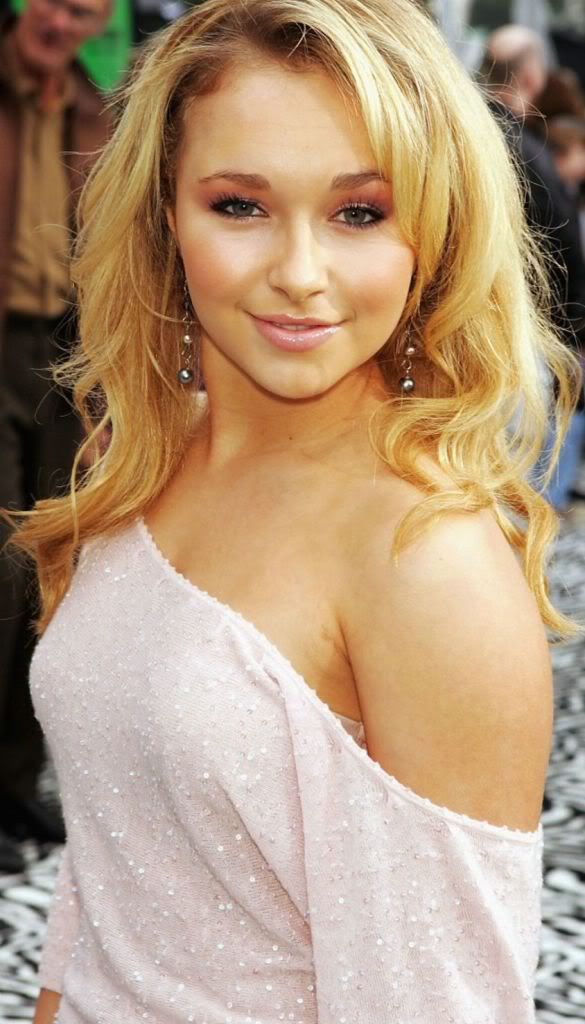 Hollywood keeps digging into the past as they search for the next big box office hit of the future.
E Online
is reporting
Hayden Panettiere
auditioned for a role opposite of
Gossip Girl's
Chace Crawford
in the upcoming remake of
Footloose
.
Panettiere, my source says, recently sang for filmmakers (the new Footloose is being turned into a full-blown musical à la the Broadway version). "They were really impressed," the insider gushes. "No one realized what a good singer she is."
Do you want a remake of Footloose or should they leave it alone? What do you think of Hayden possibly being in the remake?
By Jamey Giddens on April 23, 2009
NBC is expected to trim the episode order for its one-time juggernaut serial
Heroes
from 25 to 18-20 episodes next season according to
Ad Age
. Perhaps the new slogan should be, "Save The Episodes, Save a Buck"? No?
By Jillian Bowe on March 09, 2009
Seems like
Heroes
and former
Guiding Light
(ex-Lizzie) star,
Hayden Panettiere
has gotten over her recent break up with co-star
Milo Ventimiglia
by spending time with
Days of Our Lives
cutie
Darin Brooks
(Max). The two were spotted at LAX today. Now some may say its a coincidence, but do the math folks. Panettiere attended a benefit for the Rehabilitation Hospital of the Pacific Foundation Honolulu. Brooks is from Hawaii— Honolulu to be exact...
By Luke Kerr on February 17, 2009
Us Magazine is reporting that Heroes' Hayden Panettiere (ex-Lizzie, Guiding Light) and Milo Ventimiglia have broken up. Apparently the parting of ways came because of a "lifestyle conflict."
"It was a lifestyle conflict… (She) is young. She likes to go out in the Hollywood scene and that's not his style. (Ventimiglia) has been concentrating on work, on his production company," an Us Magazine insider has revealed.
Let's hope the Hollywood scene doesn't entice Hayden to much. She's a good actress, but I'd hate to see her end up like Lindsay Lohan or Mischa Barton.
At 19, Hayden is 12 years younger than the 31-year old Milo.