Greg Vaughan
By Regan Cellura on September 29, 2009
After the news of
Greg Vaughan
's departure from
General Hospital
hit the web, some of his now former castmates took to their Twitters.
Steve Burton: God bless Greg V and his family. Sucks! He will be missed.
Tyler Christopher: Everyone give GV your blessings please. He gave Lucky justice while he was there.
Derk Cheetwood: Our thoughts are with Greg V and family he will be missed by all.
Nancy Lee Grahn: Heartbroken about Greg. However, this is a guy who worked constantly before GH & will continue to do the same after GH. He is an amazing gentleman, a dedicated father, a committed and talented actor who is loved and adored by his cast. He will be fine!
Sarah Brown: I'm so sad & sorry to hear this. I know you're going to do great wherever you go. My love to you and your family always
Brandon Barash: deeply saddened by this news. Not gonna be the same w/o u next door. ur star will shine wherever it lands.
Lisa LoCicero: Greg, you'll do great wherever you go.. But I will miss your smiling face terribly READ MORE
By Jamey Giddens on September 28, 2009
I tell you what, ABC Daytime is gonna give me carpal tunnel yet! I know a lot of
Greg Vaughan
's fans aren't exactly sharing in my
immense joy
about the return of the ultimate Lucky Spencer,
Jonathan Jackson,
to
General Hospital
, so to soothe them I will go ahead and do a Wishful Casting for the talented actor. What about Vaughan as Nicholas Alamain on
Days of Our Lives
? Carly Manning (
Crystal Chappell)
returns to Salem this Friday, her son can't be too far behind right?
READ MORE
By Jillian Bowe on September 28, 2009
On the heels of our
Jamey's
news of
Jonathan Jackson
returning to
General Hospital
as Lucky Spencer, current portrayer
Greg Vaughan
took to
Twitter
to speak out on being let go:
As of today, with sad regrets, I will no longer be apart of what has been a big part of me and my families life. GH and TPTB have... choosen to take a new direction. I THANK ALL of YOU, for the many memories we've shared and new ones to come!!! ALL MY LOVE, & BIG HUGS...
By Luke Kerr on August 26, 2009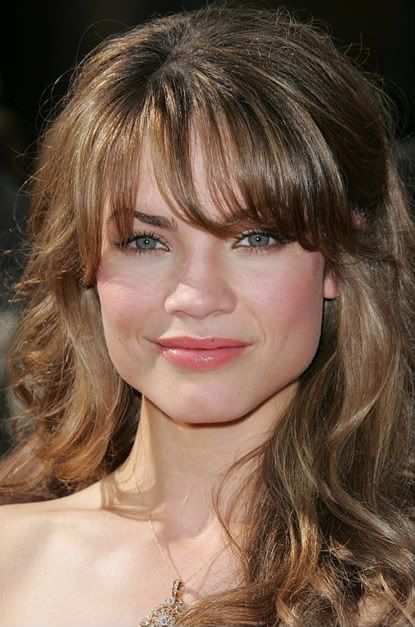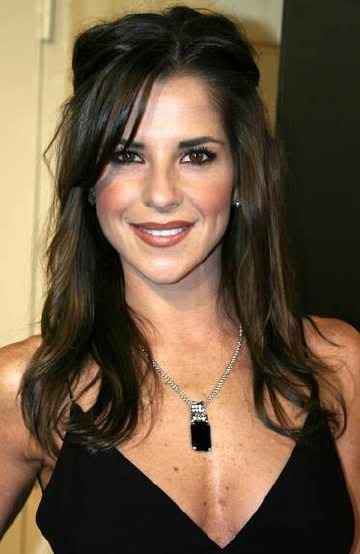 Rebecca Herbst and Kelly Monaco were among several General Hospital stars who recently taped a children's book for Speakaboos, according to Examiner.com. Though not specifically mentioned in the article as having taped for Speakaboos, GH's Greg Vaughan and Jason Thompson also appear in candid photos from the taping.
By Regan Cellura on August 10, 2009
Hey Guys!
So I'm back, sort of. With needing the time off from DC to attend to some personal stuff I also had to take a break from the rest of my life as well. So its catch up time for me with everything including my soap watching. The time away was supposed to turn me into a daytime TV bum but that didn't happen. Now that I am back and desperately trying to get back into the swing of things, I also have two pretty big projects going on that may keep me away from DC just a bit longer. I want to thank everyone who sent me well wishes and I especially want to thank Luke and the DC crew for having my back and being incredible friends.
READ MORE
By Regan Cellura on July 09, 2009
Here's the Scoop! 07.09.09
Spixie Loving… I've been sold on this pairing for a while now even though I thought JoMax was smoking. My hesitation has always been that I just didn't see TPTB committing to Spixie. Well it SEEMS they are and I couldn't be happier. Now, we all know that Guza loves to have at least one couple that is angst ridden on this show. This COULD be Spixie. They APPEAR to be on the right track however every road has a few bumps along the way. Spin has a "proposal" for Maxie and she's just not sure what to do about it. SPOILERS say it's "that" kind of proposal and The Jackal turns to his master for assistance. It looks like a romantic rooftop scene is set for the big question with Spinelli dropping the ring off the roof.
So many of you have said you're bored with Rebecca, Ethan, Nikolas and this whole mess. How would you write them out of this terrible storyline? What's coming up? Ethan's a jealous lover but he's also a jilted con who at least wants his piece of the pie. Will Ethan confront Nikolas? Over what? Will Ethan make an adjustment to the plan? READ MORE