Greg Vaughan
By Nicki on August 25, 2008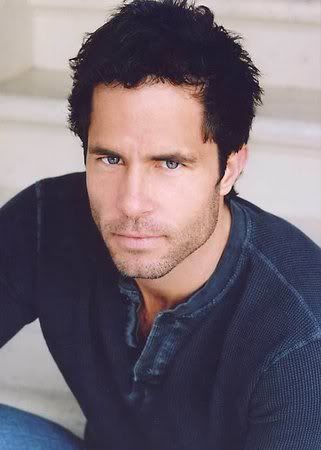 With three more hotties down and only three left, the competition is coming to an end!!
And with that sad note, I begin my first Adonis writeup in weeks (for which my delayedness has caused me to be tarred, feathered, and beaten within an inch of my life.....JOKE!!) but I digress.
The first of the amazingly gorgeous men to be voted out in this results writeup was none other than my favorite, Shawn Christian (Daniel Jonas, Days of Our Lives). I can't tell you how distraught I was over this, but at least I can be happy with the knowledge that he beat the odds in lasting as long as he did. Shawn was the oldest contestant this year and just returned to daytime. Although he didn't have quite the same size fan base as the other guys, he held on to sixth place. I'm very proud *wink*. READ MORE
By Luke Kerr on August 22, 2008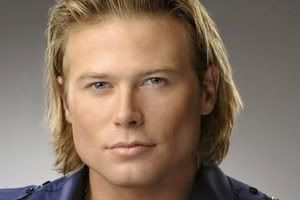 All My Children's Jacob Young recently did an interview with Nancy and Chris in the Morning on MIX 100.7 talking about his upcoming apearance with General Hospital's Greg Vaugh in Tampa. Anyone who lives near Tampa should check it out for more details.
By Nicki on August 04, 2008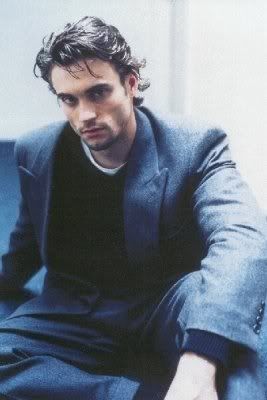 Well Ya'll I apologize for my severe tardiness, but I'm here with 2 weeks worth of hottie results in the ADONIS 2008 competition at Soaphunks.net!!
Let's start with Week 5's results. I'll spare you the details as I'm sure by now you all know how this works. But let's just say I was not a happy camper as the bottom 3 consisted of Daniel Goddard (Cane Ashby - Young and the Restless), Jason Cook (Matt Hunter - General Hospital), and yes *tear* Shawn Christian (Daniel Jonas - Days of Our Lives).
After I composed myself I waited patiently and fortunately Soapy spared me some heartache when he sent Shawn back to safety. READ MORE
By Luke Kerr on July 21, 2008
Coming in at No. 3 on TV Guide's Soap's Sexiest Men countdown is General Hospital's Greg Vaughn (Lucky Spencer).
By Nicki on July 17, 2008
I'm back with the results of the week 4 finals in the ADONIS 2008 competition at soaphunks.net!!
Ok so I have a small confession...I didn't make it to the results chat last night. So my information is coming from one of my soaphunks.net friends Jason. Now Jason also helps Soapy with the site so he's all official....or at least we let him believe that lol. So here goes....
Soapy once again went through the guys one by one reading comments from the voters and then saying if they were safe or in this weeks bottom 3. From what Jason says this week Soapy tortured him as the final two guys to decipher from were from the General Hospital pool of hotties, Steve Burton and Greg Vaughan. Greggy is Jason's favorite, so like Soapy did with me in the case of Shawn Christian last week, he tortured the fans as long as he could.
In the end the bottom 3 this week were Steve Burton, Daniel Goddard, and Jay Kenneth Johnson. Now to drag it out Soapy sent one of the guys back to safety which was Steve Burton. Then once again he did one of his "after the break" tortures and left the Daniel and JKJ fans hangin. When he came back he called Daniel Goddard "The Little Engine That Could," but could his fans pull out another miracle week for their boy? READ MORE
By Nicki on July 14, 2008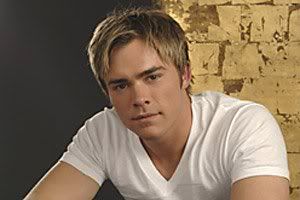 Week 3 Finals Results for the Adonis 2008 Competition at Soaphunks.net!!
Well everyone another week another hottie voted out. I'm here with all the gory details as the competition turns more and more into a General Hospital and Days of Our Lives battle.
As always the results chat started with Soapy reading comments from the voters on each of the guys. Then we found out if they were safe or if they were in this weeks bottom 3.
With Jake Silbermann (Noah Mayer - As the World Turns) and Mark Lawson (Brody Lovett - One Life to Live) getting the boot, there were only 2 wildcard picks left John Paul Lavosier (Rex Balsom - One Life to Live) who was a judges pick and Daniel Goddard (Cane Ashby - Young and the Restless) who was voted in during the wildcard week by the fans. Both had been in the bottom 3 in previous weeks so it was no surprise that they were once again put in the hot seat. But who joined them there? Soapy tortured me, as always, and made me wait to see if my favorite Shawn Christian (Dr. Daniel Jonas - Days of Our Lives) was in danger or not. However in the end the last guy to go to the bottom three was his co-star Jay Kenneth Johnson (Phillip Kiriakis - Days of Our Lives). READ MORE