Grayson McCouch
By Mike Jubinville on August 07, 2008
Someone one please put me out of my misery! It was only a few short weeks ago that I was praising the high heavens for the writing on
As the World Turns.
Since that time I have been subjected to poison jewelry and Meg seeing the ghost of Sofie. It's a wonder that poor girl can find her way to Meg with that bright, white, garish light shining in her eyes. Alison, Chris, Emily, Casey and Meg have been irratic, irrational, and down right irritating!
I see some storyline progression in this pool of plot drivel, but can someone stop the madness and get back to the soap that had Margo gunning for Emily, Lily gunning for Carly and Susan gunning for Chris? Imagine my confusing feelings for a moment when, in the midst of this hot mess, I see Meg point a gun at Paul. Wow, talk about a freeze frame moment. I could go for this, Paul being shot dead...for real this time. Then again, James is coming back to torment him, so which would be better? A real dilemma for sure. READ MORE
By Luke Kerr on July 30, 2008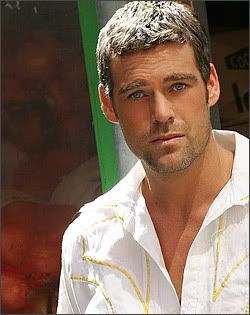 In news that should have Daytime Confidential's Nicki jumping for joy, The Official Grayson McCouch Fan Club has announced that Grayson McCouch is returning to As the World Turns as Dusty Donovan.
Last we knew Dusty Donovan was murdered so I went to Wikipedia to help anyone who may need a bit of a refresher on his exit earlier this year.
From Wikipedia: When Dusty finally had all the evidence against Evan and Chris, Dusty was already so hated by entire Oakdale he decided to skip town. However, he was found dead on January 18, 2008. Emily, Chris, Holden and Lily were among the suspects, each having a motive to kill Dusty. All of them were cleared from the charges, and then Lily and Lucinda were suddenly held hostage by Evan. He turned out to be the killer of Dusty. Evan didn't come further than the roof of the hospital, after he was injected with a poisoning injection.
Barbara organized a funeral for Dusty, but being hated by the whole town, few people showed up.
By Lisa K. on January 27, 2008
Dusty Donovan's killer is still at large this week on As The World Turns and even though I personally wasn't a big fan of Dusty's, I have to admit Grayson McCouch did have a loyal fan following on the show. Many fans have posted fantastic video's on YouTube in remembrance of Dusty and I'd like to post a couple here for your enjoyment.
Here is a great video montage of Dusty & Lucy (Peyton List). 'Lusty' perhaps was the best coupling for the character of Dusty until Peyton left the role of Lucy in 2005.

And not to forget all of the Dusty & Jennifer fans out there, here is perhaps the most touching and saddest scenes Dusty has been involved with....Jen's death.
By Luke Kerr on December 14, 2007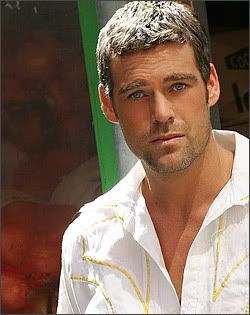 After weeks of rumors, rumblings, and speculation word has it that Grayson McCouch is officially leaving his role as Dusty on
As the World TuMcCouch
.
Personally, I think that McCouch is quite possibly one of the biggest wastes of talent on the show. He and his character Dusty had so much potential when they first arrived on canvas but other than his romance with Peyton List's Lucy he was never really used to his full potential and he was stuck with crappy storylines (need I mention the bear trap). It's sad really.
What do you think? Will you miss McCouch? Will you miss Dusty? Did you like the character?