Grant Aleksander
By J Bernard Jones on January 30, 2009
Funny how the universe sometimes lines up and minds think alike, isn't it? Guiding Light is in the thoughts of a lot of people these days. Bloggers, soap journalists and industry watchers — not to mention the writers, cast and crew of GL — are all on pins and needles about this 72 year old institution. The writing has been on the wall among commentators on the Internet and in the soap press for some time regarding GL's maybe/probably/likely cancellation, which would essentially signal the final march along daytime's trail of tears as the end of the genre.
The signs are obvious and ominous: GL has been hovering at a 1.5 rating for the last few months, a situation exacerbated by a genre-crushing free fall in advertising revenues, which have in turn led to massive budget cuts by the networks for all the shows. If GL doesn't get its act together by the Ides of April, as our own Jamey Giddens so aptly put it, the oldest series on broadcast television will bite the dust. However, there is hope. As has been reported here, Guiding Light needs the minimum of a steady 1.8 rating to avoid getting the ax.
Back to minds thinking alike: Just as I was finalizing this list, Mr. Giddens posted his "Top 10 Last Ditch Stunts To Save Guiding Light," followed by Spauldingfield's awesome GL promo posted by Luke Kerr. Because of their excellent efforts I almost decided to not post these recommendations, but the situtation at Guiding Light is so important to those of us who love the show that I felt it was more important to contribute to the call to keep GL on the air and risk repetition than not do so. Therefore, consider these considerations an addition to their efforts. GL needs viewers not tomorrow, but today and here are ten reasons to tune in right now! READ MORE
By Melodie on January 29, 2009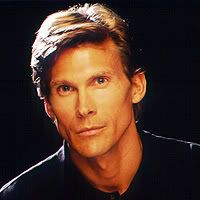 Check out this
promo
of Phillip's explosive return! I don't want to give too much away, but Coop is in the car.
By Melodie on January 20, 2009


Check out this clip of Marcy Rylan discussing Phillip's Return. Thanks to Revafan001 for the tip!
By Daytime Confidential on January 08, 2009
On today's CBS and Days of Our Lives Daytime Confidential episode Luke, Mike, Jamey and Melodie discuss the latest news and recaps for As the World Turns, The Bold and the Beautiful, Days of Our Lives, Guiding Light and The Young and the Restless including...
Predictions on how much Grant Alexsander's return will bump ratings up or down. Melodie has an update on her spoilers from December. It's not Kim Zimmer's fault that Guiding Light has gone down hill, should she have to take a pay cut during this next go around? Could GL survive without Reva if Zimmer didn't accept pay cuts and left the show?
As the Recasts Turns is systematically breaking Douglas Marland's rules on how not to wreck a soap and it's making it hard to watch so many new faces.
Who knew that all it took to have a successful fashion show was Donna in a knit bikini? Mike goes ballistic and isn't going to take it from The Bold and the Beautiful anymore. Kyle Lowder and Ronn Moss pop up on The Soup. Rick and Steffy are so cliche it hurts.
What is up with The Young and the Restless trying to put almost every boring character in one scene? Neil's wedding featured Karen and Victoria, not to mention a the character castrated JT all in one scene. Gloria discovers Katherine in jail. Jamey thinks that Maria Arena Bell has a check list of all of LML's debacles and is fixing everything one, by one by one.
Could Daniel and Chloe be the next big Days of Our Lives couple? Jamey seems to think so. Imagine if Dena Higley was writing your life ala Stranger Than Fiction?
Help support and improve the Daytime Confidential podcast: Take a few minutes to fill out the two Daytime Confidential listener surveys: Listener Survey A l Listener Survey B
Be sure to leave your comments on all the latest goings on in the world of soaps by calling the Daytime Confidential comment line by calling 917-677-9757.
Listen to Daytime Confidential by clicking on the Daytime Confidential Player at the bottom of this post or Download us for FREE via iTunes. Vote for us on Podcast Alley. Add us as a Friend on MySpace and Facebook.

By Melodie on January 06, 2009


Thank the Soap Gods for whoever is doing Guding Light's Promo's these days.
By Jillian Bowe on December 25, 2008

This promo has this former Guiding Light viewer deciding to end her 14-year sabbatical....