Grant Aleksander
By Daytime Confidential on February 17, 2009
On today's CBS and Days of Our Lives Daytime Confidential episode Luke, Jamey, Melodie and Jillian discuss the latest in As the World Turns, The Bold and the Beautiful, Days of Our Lives, Guiding Light and The Young and the Restless news including...
Josie is out at As the World Turns while Lucy Montgomery is back in. Rachel Melvin quit Days of Our Lives and we discuss whether or not she'd make the perfect Lucy Montgomery.
The great car chase of 2009 took place on the Bold and the Beautiful this past week as Ridge and Rick Forrester turned into Wile E. Coyote and the Road Runner. Rick is supposedly going to join the army. Does anyone believe he'll actually go through with it?
Rachel Melvin decided not to renew her contract with Days of Our Lives and the gang discusses which of the other seven soaps they'd like to see her end up on. What does the Chloe and Lucas breakup mean for Dr. Daniel and Chloe?
Grant Aleksander returned to Guiding Light as Phillip Spaulding, but was it Beth Chamberlin who stole the show? The gang share their first impressions Phillip's return and prepare for a special Guiding Light episode to air later in the week.
The DNA test is in at The Young and the Restless and Jill is not Katherine's daughter. Is undoing Katherine and Jill's mother and daughter relationship a good or bad thing? Lily learns the truth about Billy and Chloe's baby, but it looks like Billy is boinking Sharon next week. Why would Sharon want to have sex with her ex husband's younger brother?

Help support and improve the Daytime Confidential podcast: Take a few minutes to fill out the two Daytime Confidential listener surveys: Listener Survey A l
Be sure to leave your comments on all the latest goings on in the world of soaps by calling the Daytime Confidential comment line by calling 917-677-9757.
Listen to Daytime Confidential by clicking on the Daytime Confidential Player at the bottom of this post or Download us for FREE via iTunes. Vote for us on Podcast Alley. Add us as a Friend on MySpace and Facebook.

READ MORE
By Jamey Giddens on February 14, 2009
This diehard Pharley fan is thisclose to forgiving Beth for coming between my fave
Guiding Light
couple. I never saw the "magic" of Phillip and Beth (
Grant Aleksander
and
Beth Chamberlin
) during my initial viewing experience with the couple (1997-2004), since I started watching the show in '93, long after their 80's era glory years.
I adored Pharley like I now adore General Hospital's Liason (Boy, talk about being a glutton for punishment!), so I always viewed Beth as an unecessary and unecessarily fertile thorne in Harley's side. A curse on James' head for being born and wrecking Pharley! READ MORE
By Jamey Giddens on February 14, 2009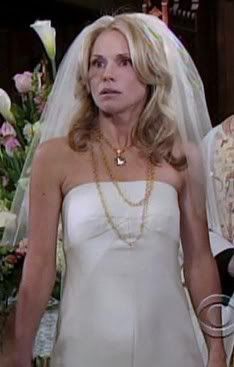 I owe
Beth Chamberlin
an apology. A few weeks back in my
Top 10 Last Ditch Stunts to Save Guiding Light post,
I recommended the show toss the actress in favor of bringing back Beth Raines' originator
Judi Evans
. While I never saw Evans in the role, I heard from my aunts and mother who watched the show during the heyday of The Four Musketeers, that Evans was even more fantastic as Beth than she was as
Days of Our Lives'
Adrienne or
Another World
's Paulina, two of my favorite soap heroines, so for me it seemed like a no brainer to bring back Evans with the show in such a precarious state. Then this past week happened.
READ MORE
By J Bernard Jones on February 13, 2009
Before I get to the main event regarding the much ballyhooed resurrection of the lost Spaulding heir, a little housekeeping is in order.
First, no matter what one may think of the current state of Guiding Light or its prospects for survival, one cannot fault CBS for not marketing the high holy hell out of the return of Grant Aleksander and the character of Phillip Granville Spaulding. GL/Phillip/Aleksander has been everywhere: print ads and a steady barrage of television commercials have been broadcast non-stop, right down to a live interview with Sarah Bibel on Fancast.com. Internet advertising has been almost overwhelming.
Think I'm exaggerating? Consider that the publicity has run so deep and so wide that outlets as disparate as TVGuide.com have featured two video packages to The Wall Street Journal's financial/investment website MarketWatch.com have featured Aleksander/GL related material. Hell, all that was missing was a Super Bowl commercial; given how ubiquitous the marketing has been, no doubt CBS would have run one had it broadcast the game! I don't believe I have seen this much publicity for a soap since the heydey of General Hospital's Luke & Laura or, more recently, Susan Lucci's reported pay cut. READ MORE
By Jamey Giddens on February 12, 2009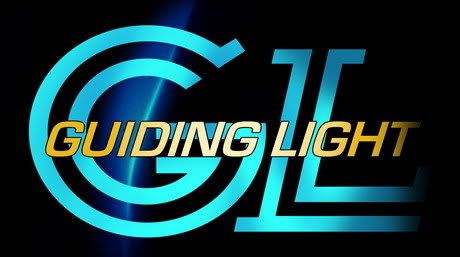 Talk of
Jill Lorie Hurst
being named sole head writer of
Guiding Light
appears to be speculation at this point. A
Guiding Light
rep tells us the soap still boasts two head-writing teams.
"The team has been in place since August and their material is just starting to air," says the rep.
Buzz surrounding Hurst no doubt began after Grant Aleksander informed Soap Opera Weekly Hurst helped facilitate his return as Phillip. Aleksander later revealed to TV Guide's Michael Logan his return was contingent upon changes in the Guiding Light writer's room. Emmy-winner David Kreizman was sole head writer at the time of Aleksander's exit and was responsible for turning the golden boy hero into a psychotic baby snatcher. Another factor that probably fueled talk is the fact that Hurst, not Kreizman or GL executive producer Ellen Wheeler, has been the person quoted in the press as of late about GL storylines. READ MORE
By Luke Kerr on February 09, 2009
If this post was about a new actor to daytime this would be a "first impressions" post, but since the majority of
Guiding Light
fans are already well acquainted with
Grant Aleksander's
Phillip Spaulding I thought I'd post it as Knee-jerk Reaction. What was your Knee-jerk Reaction at seeing Phillip return? Mine was that the above picture looks like he's in
Phantom of the Opera: Springfield Edition
. Of course that is not the case. I'm looking forward to seeing more tomorrow.