Grant Aleksander
By J Bernard Jones on September 15, 2009
The second in a highly personal, non-objective series highlighting various aspects of the last episodes of Guiding Light, which will end its 72 year run on September 18th.
Let me begin by making an audacious claim. In my opinion, the September 15, 2009 episode of Guiding Light — the fourth from its last broadcast ever — may just go down as one of the series' greatest episodes of all time. This is not hyperbole; maybe not top five, but certainly top twenty.
Picking up immediately after the magnificent double wedding, the expertly paced episode had everything: the heartfelt engagement of Phillip & Beth; Josh's bittersweet decision to leave Springfield and find himself; the advancement of the romances of the teenaged James & Daisy and the smoking hot Mel & Cyrus; the ongoing tease of a courtship between Frank & Blake; and the long overdue reconciliation of Lizzie and Sarah, as Jonathan gave the Spaulding heiress shared custody of their daughter.
Every actor was spot on, including the sometimes over-the-top Tom Pelphrey. However, if Monday's episode belonged to Tina Sloan (Lillian), Tuesday's honors were split between Robert Newman (Josh) and Ron Raines (Alan). READ MORE
By J Bernard Jones on September 15, 2009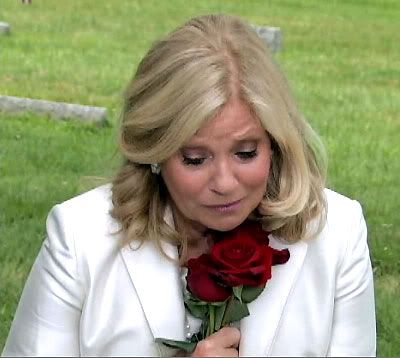 The first in a highly personal, non-objective series highlighting various aspects of the last episodes of Guiding Light, which will end its 72 year run on September 18th.
These final weeks of Guiding Light have been pure torture to watch. I don't mean "the new production model" (a phrase I never hope to hear again in my lifetime) or Bonnie Dennison's (Daisy) futile attempts to remember her lines. No, what has been extraordinarily difficult for me as a viewer — who vividly remembers when Roger (Michael Zaslow) kidnapped Holly (Maureen Garrett) in the Caribbean and Ed (then Mart Hulswit) threw him off a cliff — is watching the series' stories come to their inevitable conclusions. READ MORE
By Jillian Bowe on September 14, 2009

Damn it! This just makes me teary eyed – and pissed at a certain executive producer... Thanks to beautreal for the tip and tvobsessive2008 for the clip!
By J Bernard Jones on September 13, 2009
On Sunday evening, 60 Minutes paid magnificent tribute to Guiding Light.
Viewers were treated to a retrospective segment featuring brief interviews with Tina Sloan, Frank Dicopolous, Ron Raines, Grant Aleksander, Michael O'Leary, Peter Simon, Beth Chamberlin, and of course, Robert Newman & Kim Zimmer. There was also a sure-to-be lambasted short sit down with Ellen Wheeler and GL's last de facto headwriter Jill Lorie Hurst, which will probably send ex-headwriter David Kriezman (now at As the World Turns) into a soap-style catatonic state. READ MORE
By Jillian Bowe on August 31, 2009

Two more weeks until the oldest dame on the tube is gone...
By Luke Kerr on August 26, 2009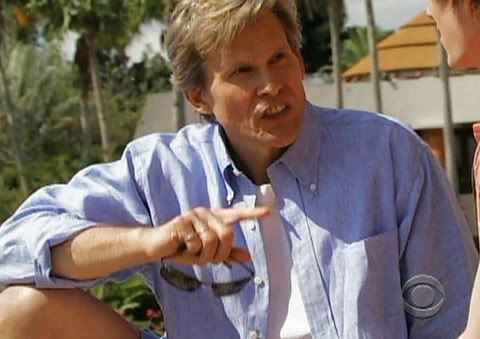 Guiding Light's Grant Aleksander visited with the Red Room's Lana M Nieves about his time on GL as Phillip Spaulding, choosing a pet, GL's production model and Phillip's reaction to Otalia.
On Phillip's reaction to the same-sex relationship between Olivia and Natalia:

Phillip comes into this now, at this stage in his life, in a way that is different than he might have at any other time. He's been through a lot of changes, and he's examined his life. He knows that, if you find the person you love, you need to value what time you have with them, no matter who they are. He sees the relationship that Olivia and Natalia share as something special...something that provides a safe and loving environment for his child. It's good and healthy for Emma, so he supports it. Phillip is a character who has always thrived on and caused conflict. And conflict builds story. If the show had a future, there would have to be some kind of conflict between Phillip and Olivia/Natalia in order for a story to exist between them. I could easily see something upsetting Phillip, and him seeking custody of Emma...but it would be something Olivia did or some other issue he perceived as a problem. I don't think it would be the same-sex nature of her relationship - this just isn't an issue for him. On the other hand, I could also see a totally different type of conflict having nothing to do with Emma - like maybe Phillip and Natalia forging a friendship and Olivia not being very comfortable with that, or misunderstasnding it.