Graham Shiels
By Jamey Giddens on August 06, 2012

General Hospital: Night Shift, General Hospital and True Blood alum Graham Shiels has found himself a new soap home. Soap Opera Network broke news of Shiels has booking a gig on The Young and the Restless.
READ MORE
By Jamey Giddens on May 12, 2009
One of Daytime Confidential's favorite soap alums,
Graham Shiels
(ex-Cody,
General Hospital
,
General Hospital: Night Shift)
has made his Funny or Die debut. Shiels directed and co-wrote (with
Alex D'Alessandro
) a hilarious short called
Late Night Grub
.
Hi-lar-ious!
By Jamey Giddens on March 03, 2009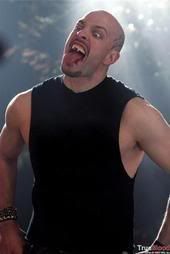 Graham Shiels is on Nip/Tuck bitches!
He vants to lick your blood!
Why in the name of Dracula didn't GH offer this guy a contract?
He and his girl are some kinky mo fos! I haven't watched Nip/Tuck in like three seasons, because they SO jumped the shark, so F/X should thank Graham for bringing me back tonight!
Kanye West 's song is the perfect theme for this show with Christian Troy's ego!
Sean's making dinner for some chick.
What's up with the orange scrubs?
Bo Duke?!
Agh! AnnaLynne McCord sighting!
Why is Christian's girl having a threesome with Bo Duke and that no acting girl from 90210?
Slap Bo again Daisy, er Kimber! They know they were wrong for that Confederate Flag on the General Lee! READ MORE
By Jamey Giddens on March 03, 2009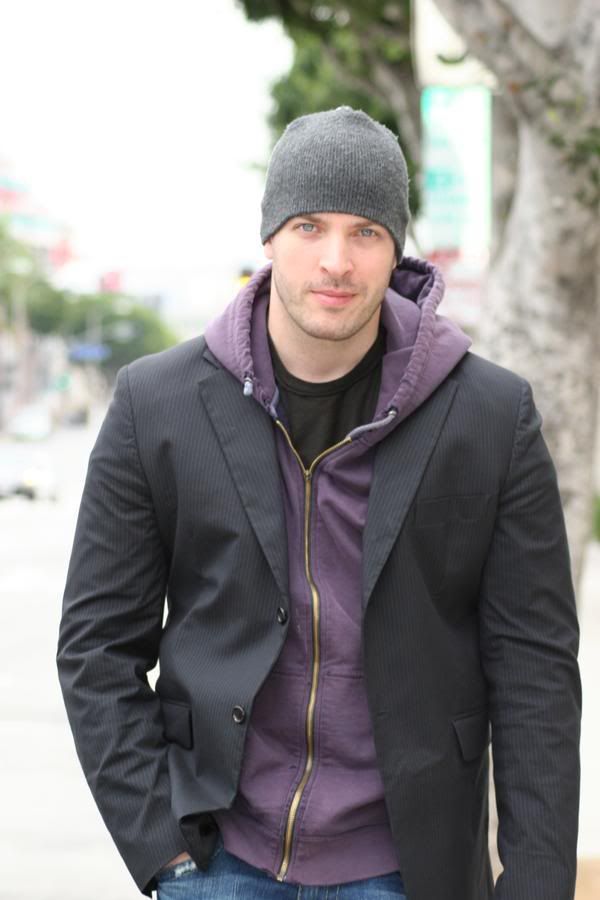 One of my favorite DC interviews,
Graham Shiels
(ex-Cody,
General Hospital; General Hospital: Night Shift
), is taking quite the bite out of Hollyweird. After playing sex-crazed vampire baddie Liam on
True Blood
, and beating
Jim Carrey
to a bloody pulp on the big screen in
Yes Man
, Shiels is the guest lead on tonight's season finale of
Nip/Tuck
.
"I play a guy who believes he's a vampire," Shiels says, laughing. "What is it with the vampire roles? I'm starting to believe I'm being typecast!"
Check out Shiels tonight on Nip/Tuck at 9 pm C/10 ET. While you're watching the show, log on to DC where I'll be live-blogging!
By Jamey Giddens on February 13, 2009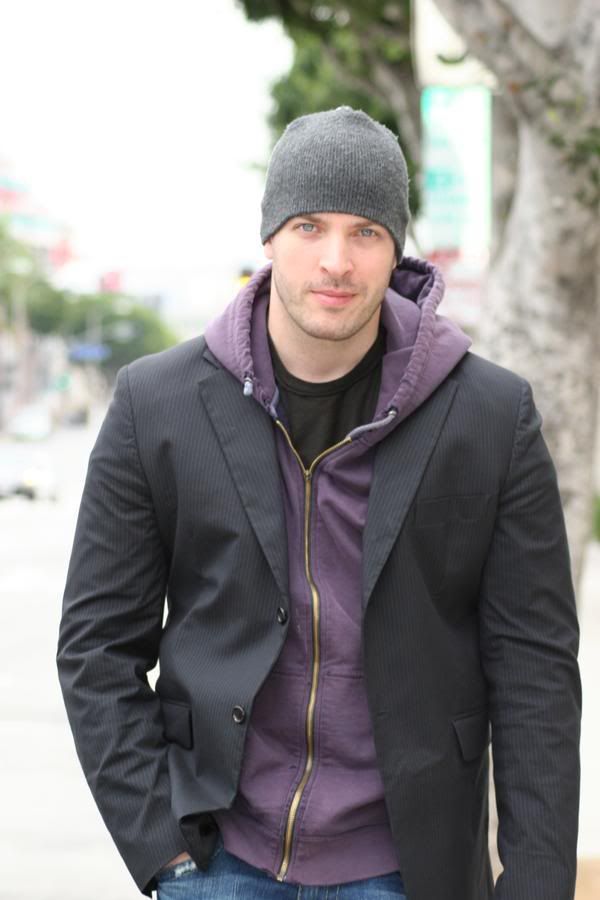 The coolest guy
General Hospital
never gave a decent storyline to,
Graham Shiels
,
is back on primetime tonight on
Numb3rs
. "I'm playing a henchman to an illegal arms dealer: prototype chump of the week. Haha." Shiels says on his My Space blog. Shiels is appearing on the hit CBS procedural
Numb3rs
tonight at 9 PM C/10 PM ET. Photo By
Josh Negrin
.
By Luke Kerr on February 02, 2009
Ever wonder what happened to Reggie (
Michael B. Jordan
) after he went off to music camp? Turns out he ended up in
Burn Notice's
Miami with a little sister. I've been watching
Burn Notice
since the first episode so it has been great to see current and former soap stars
Graham Shiels
and now Michael B. Jordan pop up on the second season
USA Network
show. You can watch the episode at
Fancast
.