Gloria Loring
By Jamey Giddens on December 03, 2012
In the entertainment world no performer is more heralded than the elusive triple threat. Former Days of Our Lives actress, singer/songwriter and author Gloria Loring definitely fits the bill. I recently caught up with Loring to discuss her new memoir, Coincidence is God's Way of Remaining Anonymous.

In the moving tome, Loring reveals how a mysterious card left in her dressing room at DAYS prophesied her meeting the man who would help her raise over $1 million for the Juvenile Diabetes Research Foundation. She also shares how a promise to her diabetic son Brennan Thicke started her on the path of using her platform to help the families of other kids diagnosed with the disease.

The "Friends and Lovers" songbird also reveals what it was like to work with the late Carl Anderson on the hit 80's song, which served as the love theme for characters Shane Donovan and Kimberly Brady on DAYS. Did she and Anderson know then the kind of magic they were capturing in their epic duet?

Speaking of duets, Loring and ex-husband Alan Thicke penned two of the most popular sitcom theme songs of all time for Diff'rent Strokes and The Facts of Life. Why does Loring believe today's sitcoms are foregoing theme music?

We also dish about her other son, R&B god Robin Thicke. What does his mama think of his meteoric rise to the top of the Billboard charts? After you find out by reading below, you'll want to check out Turn The Page, the companion CD to Loring's incredible book.
Daytime Confidential: You previously co-wrote three diabetes-themed books, Kids, Food and Diabetes, Parenting a Child with Diabetes, and Living with Type 2 Diabetes: Moving Past the Fear, based on your experiences raising son Brennan, who has Type 1 Diabetes. What made you decide to go the self-help route with your latest book, Coincidence is God's Way of Remaining Anonymous?
Gloria Loring: My book is a memoir with a message, tracing my life's learning through coincidence and offering support for what I have learned from areas of science and spiritual understanding. I wrote it because the urge to share what happened to me would not go away.
DC: You took Brennan's diagnosis, something that could have been a reason to ask "Why me?", and allowed it to inspire you to raise money for the Juvenile Diabetes Research Foundation. How in the face of dealing with this heartbreaking diagnosis for your little boy, were you even able to see clearly enough to try and help others?
GL: Other parents helped me when Brennan was diagnosed. It was only natural for me to extend that generosity to others. Plus, once I was cast on DAYS, I got so many letters from families dealing with diabetes that writing a book was the only way to answer them all! READ MORE
By Jamey Giddens on March 27, 2009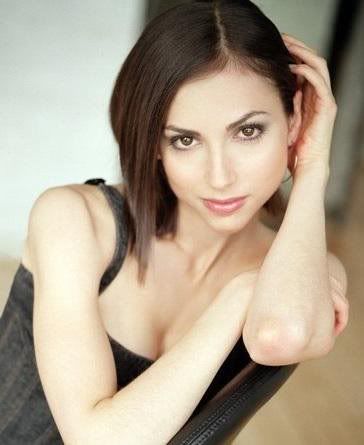 It's no secret
Days of Our Lives
is my heart. Like Tara to Scarlett, Llanfair to Viki and the Promises Treatment Center in Malibu to
Lindsay Lohan
, DAYS is home to me, which is why it pains me to find the land of my childhood, fanboy dreams war-ravaged, and overrun with some strange cow wandering about chewing cud.
I wrote last week how the show was actually watchable again, well, watchable won't keep DAYS on the air past 2010. In years past I never worried about whether NBC-U-Later-Soaps would kill
Days of Our Lives
, because I knew CBS or ABC would readily fight to the death grab up the most buzzed about soap in the last 20 years of daytime television. Thanks to the woeful state of the U.S. economy, coupled with DAYS being written by someone who would make the top brass at AIG shake their heads and go "tsk, tsk, tsk", I no longer have the quiet comfort that
Frons
or
Bloom
will pick up DAYS once it's cut by NBC. Hell, Mickey Mouse and Tiffany are having a hard enough times keeping the soaps already on their network lineups afloat, why would they consider bringing DAYS to the table in the shape its in?
READ MORE