Genie Francis
By Daytime Confidential on July 19, 2008
On today's ABC edition of Daytime Confidential Luke, Tina, Belinda and Danielle are discussing the latest on All My Children, One Life to Live, and General Hospital including...
Psycho Annie Lavery: Do we love this storyline or do we even care? Is there anyone out there who truly wants Rylee 3.0?
Carlo Hesser's Return: What does One Life to Live's Carlo Hesser have in store for Talia, Tina, Sarah and the Vega boys? He's up to something but how many people will get hurt before he's through?
Genie Francis' Return: General Hospital announced it's bringing pop culture icon Genie Francis back to Port Charles for a short stint as part of Lulu's storyline. The Daytime Confidential gang discusses the pros and cons of her return and whether or not we're looking forward to it and if we want her to stay around longer.
Have a question or comment for the Daytime Confidential podcast? Leave us a voicemail by calling (917) 677-9757.

Listen to Daytime Confidential by clicking on the Daytime Confidential Player at the bottom of this post or Download us for FREE via iTunes. Vote for us on Podcast Alley. Add us as a Friend on MySpace. Drop by our sister site TV Fan Online and visit with other soap fans in the TV Fan Online Forums.

By Luke Kerr on July 18, 2008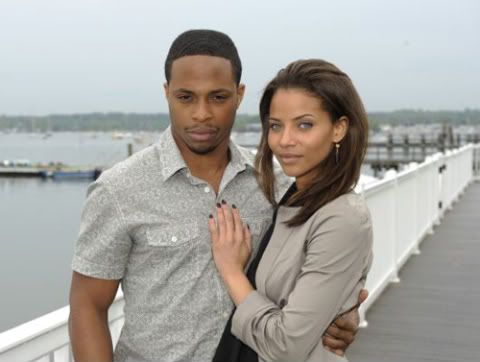 Daytime Confidential ABC podcast contributor Belinda has a new column up at Eye on Soaps. In this week's column she delves into All My Children's history with it's protistute storylines, why she wants more of One Life to Live's Markko and Langston and her thoughts on Genie Francis' short return to General Hospital. Here's a preview.
Still loving the Hubbard's although I'm thinking Angie could get on my last nerve with her incessant whining. All My Children has a grand old tradition of writing fun, colorful, compelling prostitute stories so maybe Frankie-Quentin and his hooker have some potential. I hope so. It's been a long time since Tuttle ran the roads in Pine Valley and he was a really interesting, faceted, white trash character. With the improvements I've noticed on All My Children at least right now I can hope for good things to come.
Be sure to check out the latest edition of The View From the Recliners Edge.
By Luke Kerr on July 18, 2008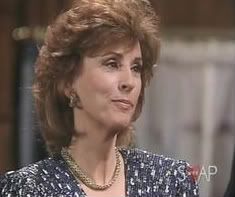 Daytime Confidential receives a lot of emails from readers and listeners asking questions about their favorite soaps. Because of the volume we aren't able to respond to each email individually but occasionally we are able to respond to them here on the blog.
Today's question comes from Daytime Confidential reader Sandy about the anticipated return of Genie Francis to General Hospital. Here at Daytime Confidential Regan writes some great General Hospital Spoilers so I asked her to respond to Sandy's question.
Sandy: Does anyone know if Denise Alexander is returning to GH when Genie Francis does?

Regan: To the best of our knowledge, no, Denise Alexander is not returning. When the news of Genie's return was first reported, we started digging for details of her return.
At first it looked like Genie would only interact with Lulu, Laura's daughter to help tell the story of Logan's Murder, Lulu's slip from sanity and of course the comparison from mother to daughter. Now there may be more to the story! READ MORE
By Luke Kerr on July 11, 2008
WELCOME BACK GENIE!

BREAKING NEWS: The AP is reporting that Genie Francis is returning to General Hospital.
In the interview with the AP Francis says the following.
"This is a short visit," Francis told The Associated Press on Friday. "It's a mother-daughter story. Years ago when I started playing the character as a 14-year-old girl, it was a mother-daughter story, only I was the daughter. So it's kinda cool this is full circle. It's nice to come back for visits. `General Hospital' is my home.

Second quote:
"I would stay on, but `General Hospital' honestly doesn't seem to want that relationship with this character at the moment," said Francis. "They want little short doses during sweeps periods. It's not entirely up to me. I'm thrilled and delighted my audience stands behind me. If they didn't, you can be sure I wouldn't get to come back for these visits."
Genie's first episode back as Laura Spencer will air August 26th.
Thanks to Robin for the tip!
By Luke Kerr on June 17, 2008
Jess Walton won the Lead Actress Daytime Emmy in 1997 for the role of Jill Abbot on the
Young and the Restless
. It was her first win and fourth nomination in the Lead Actress category.
Looking back at the submitted work in this clip I couldn't help but remember Jensen Buchanan's Vicky on Another World. Boy do I miss that show and wouldn't it be great if a show brought her back to daytime with a gangbuster role and not the role murdering nurse like General Hospital did?

Lead Actress Nominees in 1997:
Jensen Buchanan - Another World
Genie Francis - General Hospital
Susan Lucci - All My Children
Jess Walton - Young & Restless
By Belinda on May 26, 2008
May 26 marks the anniversary of the birth of beloved actress Genie Francis who has played ABC-TV's General Hospital's Laura Spencer for over 25 years (off and on).
A native of Englewood, NJ, Genie Francis would become one of the most recognizable soap opera actresses of all time because she portrayed Laura Webber Spencer on General Hospital. The character's relationship with Luke Spencer (Anthony Geary) enthralled millions, with their wedding drawing the largest ratings for any soap opera episode ever.
In addition to her work on General Hospital, Francis has been a regular at different times on other serials including Days of Our Lives and All My Children. She has also done appearances on numerous series including Fantasy Island, Murder, She Wrote, and 3rd Rock from the Sun.
"As the adventures of Luke & Laura became a national obsession, the show's ratings skyrocketed, with college students going so far as to schedule their classes around it. Carried by an unprecedented wave of mainstream popularity, Francis and her frizzy-haired co-star, Geary, appeared on the covers of such national magazines as Newsweek and People. To many, however, the ultimate sign of "having arrived" came in the early 1980's, when America's king of late-night, Johnny Carson, himself, incorporated Luke and Laura material in his monologues. The Nov. 16, 1981 wedding of Luke and Laura remained the most-watched daytime TV event in history and stood as a high watermark of early 1980's soap drama. Even "GH" fan Elizabeth Taylor popped in for a guest spot as the evil Helena Cassadine who puts a curse on the newly married couple. Only Prince Charles and Lady Diana Spencer's real-life summer nuptials were watched by more people that year." (YAHOO.COM GF Biography)
Many happy returns of the day!