Genie Francis
By Regan Cellura on August 26, 2008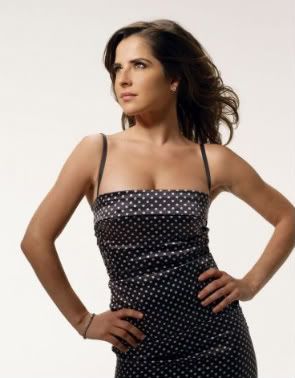 Is
General Hospital
gearing up for yet another rape storyline? Every time I post the possibility of a rape occurring, our
Daytime Confidential
readers cry out in outrage. Is this an overused storyline, too controversial or are our readers tired of the victimization of women on
General Hospital
?
Brace yourselves Sam fans (Kelly Monaco) cause she's the RUMORED victim. Tied into the counterfeit drug storyline, Sam McCall has gotten in bed with the Russian Mob. Karpov takes a special interest in Sam, but he's not that interested. Romantically speaking, Karpov only has eyes for Carly. It's another employee of Karpov's that finds out that Sam is really working for the good guys and he threatens to expose her unless she sleeps with him. Sam tries to put Karpov's guy off by flirting her way out of it but he apparently doesn't like to flirt for very long and the RUMORS say he rapes her.
The storyline that made me fall in love with Lucky (then played by Jonathan Jackson) and Elizabeth (Rebecca Herbst) was Elizabeth's rape. Much like then, Lucky is RUMORED to help Sam through this. Will this be a grown up re-do of that famous storyline? READ MORE
By Regan Cellura on August 26, 2008
Lulu's confession! Spinelli's on the operating table! Here's what's coming up on
General Hospital
.
By Regan Cellura on August 25, 2008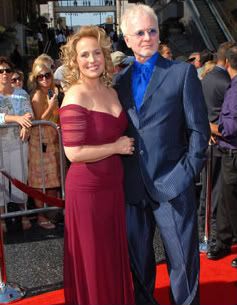 Here's the Scoop! 08.25.08
WELCOME BACK GENIE FRANCIS! Laura Spencer makes her return today! Still hearing RUMORS that Tony Geary will be back before Genie takes her leave.
Claudia learns the truth! I've told you that eventually Claudia finds out what really happened when Logan Hayes was killed. Will she use that information to her advantage? SPOILERS say that Claudia tells Johnny she'll keep her trap shut if he kicks Lulu to the curb. Nikolas goes in to big brother mode when he finds out Claudia knows the real story. The dark prince tells Claudia, you say anything about Lulu killing Logan and I'll go straight to Jason with the real story behind Michael's shooting.
They're picking sides. Remember I mentioned Lucky and Nikolas battling for guardianship of Lulu? More SPOILERS confirm that Tracy sides with her step-son while Sam finds a place on Nikolas' team. Who else is teaming up with Nikolas and Sam? Elizabeth! Lulu breaks down again today while at the PCPD. Lucky will return her to the loony bin. This part of the storyline COULD possibly do a lot of damage to Lulu and Lucky's relationship. Will Lulu blurt out the truth? RUMORS say she does and that Lucky believes she's covering for Johnny. Nikolas starts to realize what actually happened. READ MORE
By Luke Kerr on August 15, 2008

Genie Francis
is back! Ok, not quite but close, she's in the
General Hospital
promos and that is good enough to tide us over until next week. Check out the promos and tell us what you think.

Thanks to ghaddict for the tip!
By Regan Cellura on July 29, 2008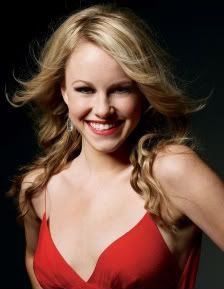 Here's the Scoop! 07.29.08

How about a little Lulu? There's more information regarding her losing it and just what Laura's role will be. It looks like Lulu pays her mother a visit next week. Since Genie Francis' return isn't until August 26th, I'm guessing Lulu visits the wig in the rocking chair. Will Johnny know Lulu's taken off to Shadybrook? If I am understanding the RUMORS correctly, no he won't. Does Lulu land herself in Shadybrook? Again, IF I am understanding these RUMORS correctly, she does and Johnny may be breaking her out. Has anyone seen the movie "Mad Love" with Drew Barrymore? The plot of Lulu and Johnny's story (minus the murder) seems a little like that movie and we all know Guza has tried to rip off movie plots before. When Lulu winds up in Shadybrook, look for Johnny to bust her out and then realize that she help that he can't give her.
Laura's involvement? RUMORS had her only in Lulu's mind, then word was that Genie Francis would be back longer than originally announced. The latest? It's like a ping pong match folks... back and forth, back and forth.
Luke and Scotty square off? I am hoping this one pans out! It looks like Luke will return to PC in time to mix it up with Scotty over Logan's death. READ MORE
By Regan Cellura on July 25, 2008
Here's the Scoop! 07.25.08
Sonny and Jason fight? We've all been witness to the mounting tension and RUMORS have had the downfall of Jason and Sonny for almost a year now. The latest? I am hearing the longtime friends will have a blow out. A pretty big one from what I can tell, Jason tells Sonny he gave up everything for him.
Laura's return... which SPOILER should we believe? Tyler Christopher was disappointed that he wouldn't be working with Genie. Then word broke that Genie Francis MAY be back longer than originally thought and would interact with Luke. As quickly as that news broke, RUMORS started pointing back to Laura only appearing in Lulu's mind. NOW, our pal Nelson Branco reports that Genie will stick around for two months, Tony Geary will return in time and the scenes are chilling. IF Genie is back for two months and out of her catatonic state, she better have some scenes with her sons.
Robin's Plan? Remember she has a plan to get back at Eli for dissing her mom and don't forget, Max is in on it. Will Robin arrange for Max and Milo to kidnap the rockstar? That's a RUMOR out there and it's Anna to the rescue. READ MORE