Forbes March
By Luke Kerr on July 09, 2009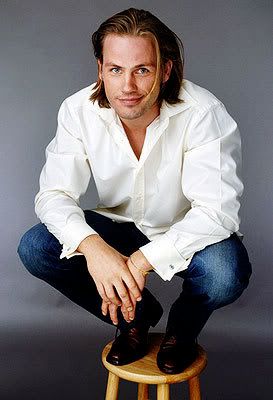 In a new interview at
Michael Fairman Soaps
ex-
One Life to Live
star
Forbes March
talks about his upcoming role and debut on
As the World Turns
as Noah's college advisor Mason.
MICHAEL:

What do we know about Mason? We know he is gay, but what is his emotional make-up? Good guy? Bad guy?

FORBES: I am always hesitant to answer that because those decisions are usually dictated by plot. I come up with my own version of the character, but it's one of the challenges in working in daytime. You have to be very open to changing your character when the plot dictates that you were wrong. I imagine Mason to be very worldly. He has been around. He knows things. He has a high level of confidence. I imagine him as not a soap opera villain, but I am not playing him as a soap opera good guy, although they are pushing me that way. I would like to play him as kind of a pragmatist, and none of the BS, and the fact that he is gay does not define him. He is confident enough in himself without having any arrogance. He is squared and truly not afraid of who he is. This is who he is. Mason does not over compensate because of it. He is not embarrassed about it, and he is like, "So, let's get on with it."
RELATED: Forbes March Says People "Concerned" for His Wife Now That He's Playing Gay on ATWT READ MORE
By Jamey Giddens on July 02, 2009
Just when you think human nature can't reveal itself to be any more ri-donk-u-lous, actor
Forbes March
tells Advocate.com's
Michael Fairman
that
people keep coming up to him expressing concern for his wife due to his upcoming gay role as Mason on
As The World Turns
.
"You know what's been really weird? The number of people who have been concerned for my wife, which is so bizarre! They keep saying, 'What does your wife think?' Like this should be a real point of concern for her. I mean, she is this bodacious blond, if anybody can attest to my straighthood, it is my wife. Do people think I am going to turn gay? I don't think it works that way!" [Laughs] READ MORE
By Mark on May 26, 2009
According to Soap Opera Digest Forbes March has joined the cast of As the World Turns. He's going to play the role of Mason, Noah's college professor. Mason is gay, but won't come between Luke and Noah says March. His first airdate is July 14th.
By Jamey Giddens on May 06, 2009
Looking for a sudsy, sizzling good time? Then turn off SOAPnet, log on to your PC or laptop and order
Manhattanites.
Directed by
Gregori J. Martin
and
All My Children
's
Darnell Williams
,
Manhattanites
is set in the same universe as
We Love Soaps
editor
Roger Newcomb
's popular online radio soap
Scripts and Scruples
.
Manhattanites is the story of a Marilyn Marsden (One Life to Live's Ilene Kristen), a successful entertainment lawyer who discovers her conservative magazine editor fiance, Blake (Lev Gorn, The Wire) is having an illicit gay affair with one of her clients, Matt Malone (OLTL's Forbes March), a rising star in the art world.
Marilyn's sister Gretchen (Caroline Hay) is paying her dues, working at a greasy spoon, while dreaming of a career as a news anchor. Fate pays her a visit when she meets cocky anchorman Kyle Carpenter (All My Children's Aiden Turner in his breakout role). READ MORE
By Jamey Giddens on March 25, 2009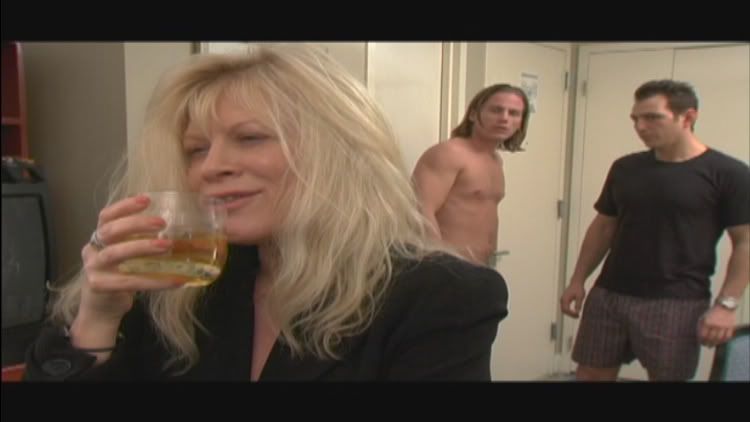 Ready for a sexy, sudsy romp featuring a slew of your favorite soap stars? You don't have to wait much longer. On May 6,
Manhattanites
, the independent film written by
We Love Soaps
'
Roger Newcomb
and
Gregori J. Martin
(who also directed) is coming out on DVD!
The steamy flick about the lives and loves of a group of Gotham-dwellers, is set in the same universe as Newcomb's wildly-popular radio soap Scripts and Scruples. Manhattanites stars One Life to Live's Ilene Kristen, David Fumero and Forbes March, a well as All My Children's Aiden Turner and Jill Larson. AMC's Darnell Williams served as co-director on the project. For more on Manhattanites go here.
By Luke Kerr on October 27, 2008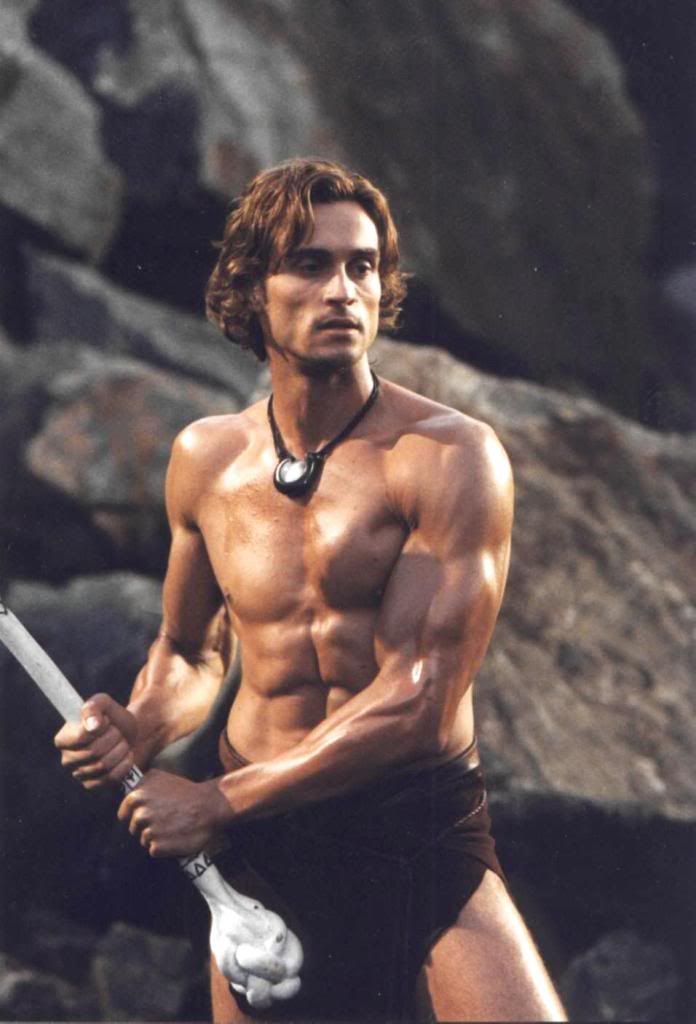 Remember those Saturday afternoon or late night syndicated shows that dominated the weekends during the 90's? You know, those highly addictive, cheesetastic shows like
Hercules, Xena, Relic Hunter, Cleopatra 2525, Earth Final Conflict, Jack of all Trades, VIP
and
The Lost World
.
Well, several current and former soap star's shows have made Entertainment Weekly's "25 Cheesiest Syndicated TV Shows" including Forbes March's Mutant X, Keith Hamilton Cobb's Andromeda, David Hasselhoff's Baywatch and Baywatch Nights, Lorenzo Lamas's Renegade and Daniel Goddard's Beastmaster.
Check out the list and then come back here and admit how many you watched.