Farah Fath
By J Bernard Jones on February 18, 2009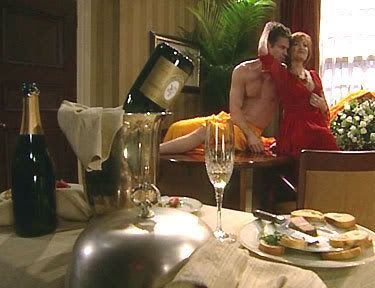 To say that One Life to Live is on fire these days is making a declaration verging on cliche. Each and every episode is a marvel of writing, acting and storyline integration. It is a shame that its ratings don't reflect the awesomeness of its writing and ensemble.
If OLTL has two weak links story-wise, one is the Vanessa/Ray/Cristian black widow/revenge story and the teen drug plot. I agree that the former is very undeveloped at this point, with characters that few seem to find interesting on an already crowded canvas. The latter, the drug storyline, has suffered from a different sort of problem: despite some solid acting, the interactions and dialogue among most of the teen set (not to mention the unrealistic shock of the school principal) is rather unbelievable. At times it sounds as if the teens are in a very bad ABC Afterschool Special and we're waiting for the inevitable overdose, a crisis of conscience and a moral to the story that "drugs are bad."
However, I'm beginning to think the story is not about completely about the teens. I think there are two drug stories going on at the same time and the second one is about the adults. The drug isn't marijuana or cocaine. The drug is alcohol. READ MORE
By Luke Kerr on February 13, 2009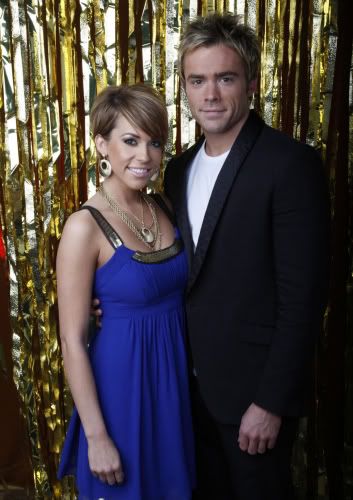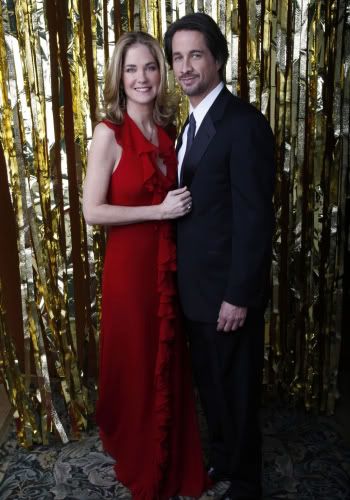 Which is your favorite couple: Rex & Gigi vs. John & Blair?
By Luke Kerr on February 13, 2009
By Luke Kerr on February 10, 2009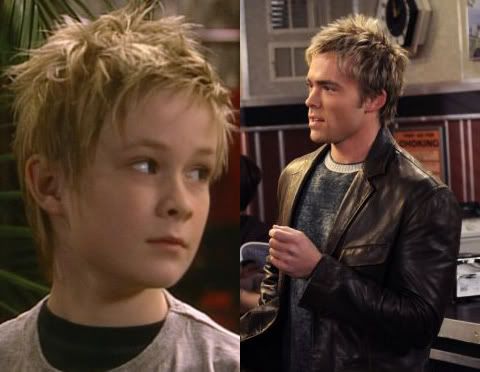 Gigi (
Farah Fath
) returned from Vegas to discover that Roxy (
Ilene Kristen
) had given Shane the hedgehog inspired haircut that Rex (
John-Paul Lavoisier
) has made famous.
Do you like Shane's haircut?
By Luke Kerr on February 02, 2009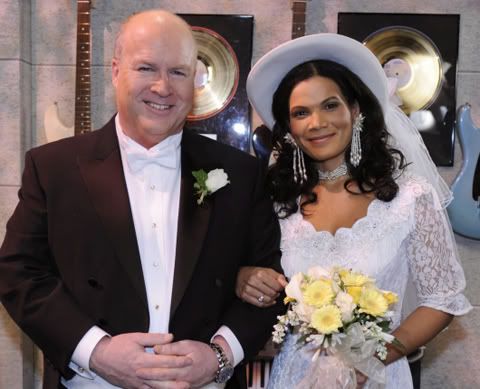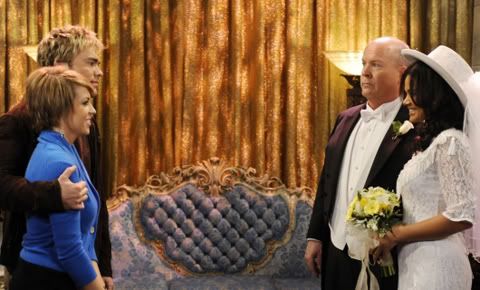 Daytime Confidential reader tonyjets02 wondered in the
Crystal Hunt OLTL Debut
post comments whose wedding Rex (
John-Paul Lavoisier
) and Gigi (
Farah Fath
) was attending. Well here is the answer. It is the wedding of
One Life to Live's
Noelle Ortiz (
January LaVoy
) and Moe Stubbs (
John Rue
). Here is the all important question for many, what do you think of the wedding dress? Check out more wedding photos after the jump.
READ MORE
By Luke Kerr on November 17, 2008