Ewa Da Cruz
By Luke Kerr on April 15, 2009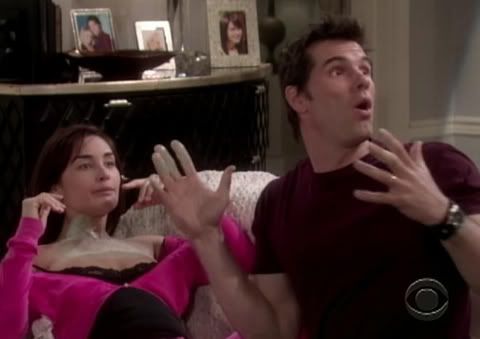 Take your best "Caption This" shot from today's episode of
As the World Turns
. More pictures after the jump.
READ MORE
By J Bernard Jones on March 25, 2009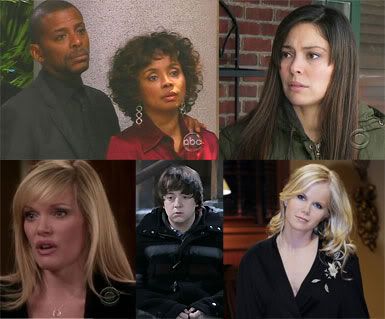 I'm back, gentle readers, and not a moment too soon. Since we were last together, real life has provided more plot twists than an episode of
Lost
, but I've still managed to faithfully watch the stories day in and day out. While there are a few larger topics that I'll be addressing in the next few days and weeks, it turns out a little time and distance provides the opportunity for a bit of clarity and perspective on issues that one might have been previously too close to appreciate. In that spirit, here are a few completely random observations about the five soaps I normally watch that I've noticed in the little over a month since I last posted. These observations generally are not a part of the usual list of talking points, but just a number of things that have popped in my head. Without further ado...
READ MORE
By Luke Kerr on December 23, 2008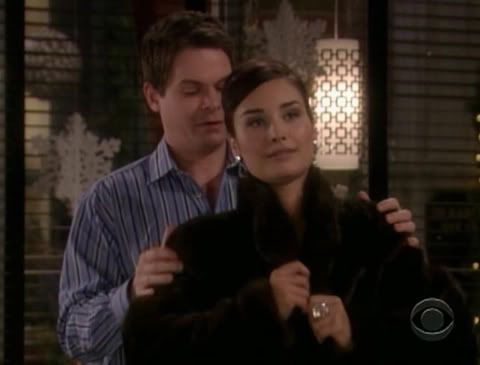 This past summer when we published our "Top 10 Ways to Improve
As the World Turns
" episode one of my specific gripes about Vienna (
Ewa da Cruz
) and Henry (
Trent Dawnson
)'s storyline was that by giving them money problems and forcing them to face mundane problems, it was ruining the once fun-filled characters. Well, thanks to Henry's book deal, Vienna is once again wearing diamonds and furs, and Henry is sipping martinis. So in the holiday spirit, I would just like to say thank you to
As the World Turns
for these simple pleasures.
By Mark on December 10, 2008
By Mark on November 10, 2008
By Regan Cellura on July 09, 2008
Daytime Confidential would like to wish
As the World Turns'
Ewa Da Cruz (Vienna Hyatt) a Happy 31st Birthday!