Eva Marcille
By Jamey Giddens on December 25, 2008
Christmas congratulations to rapidly-improving
Young and Restless
beauty
Eva Marcille
(Tyra). First Santa brought her an early Christmas present in the form of a contract with the CBS sudser, now
Young, Black and Fabulous
is
exclusively reporting
Marcille is engaged to
Lance Gross
, who stars on the TBS sitcom
Tyler Perry's House of Payne
. According to YBF, Gross proposed on Christmas Eve. Judging by the above pic, chestnuts won't be the only thing roasting on an open fire in the Marcille-Gross house this Christmas! Can somebody get this brutha a guest stint on Y&R? Maybe he could play Nate?
By Luke Kerr on December 12, 2008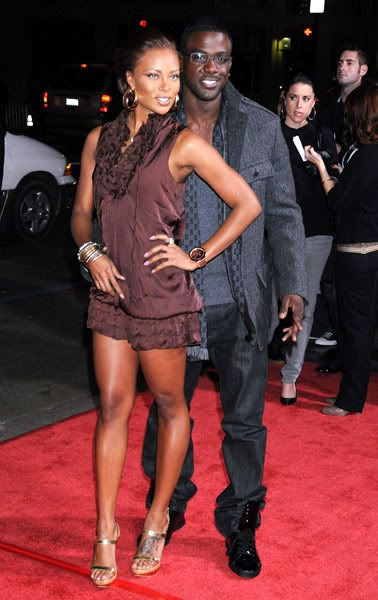 Examiner.com is reporting that Eva Marcille has joined The Young and the Restless permenantly.
According to sources, Eva's work on the Emmy-award winning soap impressed the writers so much they decided to develop her character for future storylines.
This news comes on the heels of a report we brought you back in September about Marcille and Jamia Simone Nash returning to Genoa City, though at the time there was no indication how long their return would last.
By Jamey Giddens on December 07, 2008
Ever since the return of
Tonya Lee Williams
as Dr. Olivia Barber Hastings Winters on
The Young and the Restless
was first announced, soap fans have been speculating about whether or not Liv's son, Nate could be far behind. Liv has mentioned Nate—the child she conceived with her deceased first husband Nathan and later raised with second husband Malcolm Winters (
Shemar Moore
)—several times since arriving back in Genoa City. According to the storyline, Lily(
Christel Khalil
)'s older cousin is away at medical school. I say its time Nate transferred to a university closer to Genoa City and I have the perfect person to play him–
Robert Ri'chard
.
Like Bryton McClure and Tatiyana Ali, Ri'chard grew up on our screens in such sitcoms as Cousin Skeeter and One on One, and would bring with him a built-in audience. In recent years he played Paris Hilton's love interest in the camptasically-bad horror flick House of Wax. READ MORE
By Luke Kerr on December 05, 2008
By Luke Kerr on November 25, 2008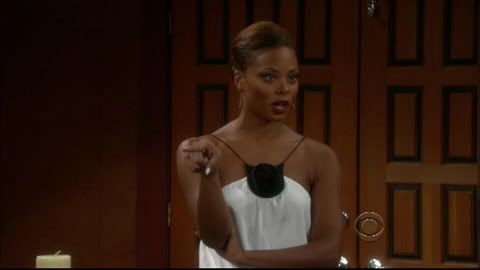 She may not be Drucilla (
Victoria Rowell
) but Tyra (
Eva Marcille
) is starting to do her thing to make Neil (
Kristoff St. John
) hot to trot for her. Check out more pictures after the jump and then take your best Caption This shot.
READ MORE
By Jamey Giddens on November 23, 2008
America's Next Top Model
diva-turned-
Young and Restless
star
Eva Marcille
has definitely come along way since she premiered as Tyra, the never-before-mentioned bio aunt of Devon (
Bryton McClure
), however Y&R's black storyline as a whole is the only weak link in an otherwise miraculous recovery for the CBS sudser.
Daytime's Answer to The Huxtables

What made Y&R's black characters so refreshing and popular for the better part of two decades was that they always seemed real. Before the Barber sisters and the Winters brothers arrived in the 90's, blacks on soaps were typically written as either saintly and heroic or dangerous and menacing. Characters like Drucilla (Victoria Rowell), Liv (Tonya Lee Williams), Neil (Kristoff St. John) and Malcolm (Shemar Moore) proved that (gasp!) black people came in all shapes, forms and yes, colors. READ MORE