Eva La Rue
By Luke Kerr on January 07, 2009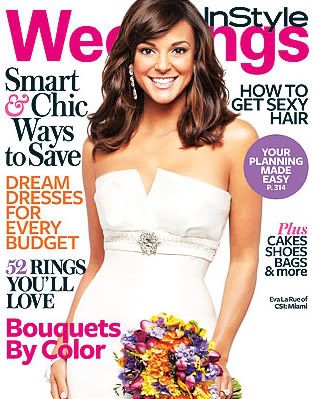 Eva La Rue is on the cover of the latest In Style Weddings magazine wearing one the wedding dresses she tried on during a fantasy wedding dress photo shoot for the cover. Video coverage of the All My Children and CSI: Miami star's photo shoot was recently featured on Entertainment Tonight but I couldn't find a clip of it.
By Luke Kerr on August 22, 2008
This, as Daytime Confidential reader Season1217 so aptly put it, is why you don't kill off Eileen Herlie's Myrtle Fargate.
What is so amazing to watch, in this scene, is how much depth and history Julia Barr, Susan Lucci, Eva La Rue, Eileen Herlie, Jill Larson, Alicia Minshew and Eden Riegel bring to their characters. When you compare this clip (which can't be more than 2-3 years old) to today's All My Children, the disrepair of today's All My Children is so glaring you also have to wear sunglasses to shield your eyes. Ironically, back then we thought All My Children had problems. What is it they say about hindsight?
By Luke Kerr on July 21, 2008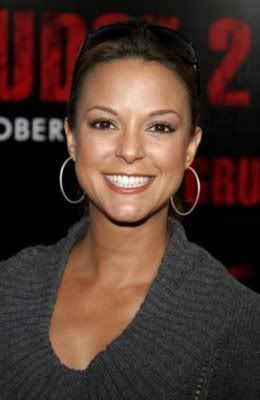 CSI: Miami star and All My Children alum Eva LaRue is dishing with Ok! Magazine about her upcoming wedding, telling the magazine.
"We went to Africa and got engaged at Victoria Falls," Eva tells OK!. "It was very romantic. He tried to ensure a 'yes' by taking me on a half day elephant back safari in the morning, then taking me on a helicopter ride over the falls. And then we landed and walked down to the falls and there was this rainbow coming up from the bottom of the falls where we were standing, and he proposed right there. He got down on one knee with a four carat diamond ring."
Apparenlty, things didn't go quite as her fiance planned.
Check out the Ok! Magazine for the FULL STORY.


By Jamey Giddens on March 13, 2008
What did she possibly do to deserve this?
All My Children alum and Heather Tom-lookalike Carrie Genzel has been cast opposite rapper-turned-reality TV lothario Flava Flav ( of VH1's sadly popular televised trainwreck Flavor of Love) in a My Network TV sitcom set to premiere this April.
In the sitcom entitled Under One Roof, Flav will play an ex-con who comes to live with his wealthy brother (Kelly Perine) who is in an interracial marriage with a snotty socialite played by Genzel.
For those of you who may not remember Genzel, she played Skye Chandler during the evil Dr. Jonathan Kinder (Michael Sabatino) storyline which saw Adam (David Canary)'s daughter bond with Erica (Susan Lucci) and Janet Green (Robin Mattson) to bury the wicked doctor alive! Genzel's Skye was also obsessed with Edmund Grey (John Callahan) and therefore despised his then cheating wife Dr. Maria Santos (Eva La Rue).


While long term AMC fans never really warmed to Genzel in the role (to them Robin Christopher was and still is the only Skye), as a newee viewer to the show, I enjoyed Genzel's take Skye, especially her friendship with Erica and Janet and her rivalry with Hayley (Kelly Ripa).
I have rooted for Genzel several times when the role of Victoria Newman has come up for grabs over at Y&R. Genzel's name always seems to be mentioned, due to her striking resemblance to Heather Tom and the fact that she isn't a half bad actress, but for some reason, when recasting Victoria, they always go with actresses who look nothing like Tom nor possess her bite or range, no offense to Amelia Henlie.
Hopefully Genzel's reputation survives being attached to Flav and My Network TV, which has basically been known up until this point for those ridiculous Americanized telenovelas!
By Luke Kerr on January 21, 2008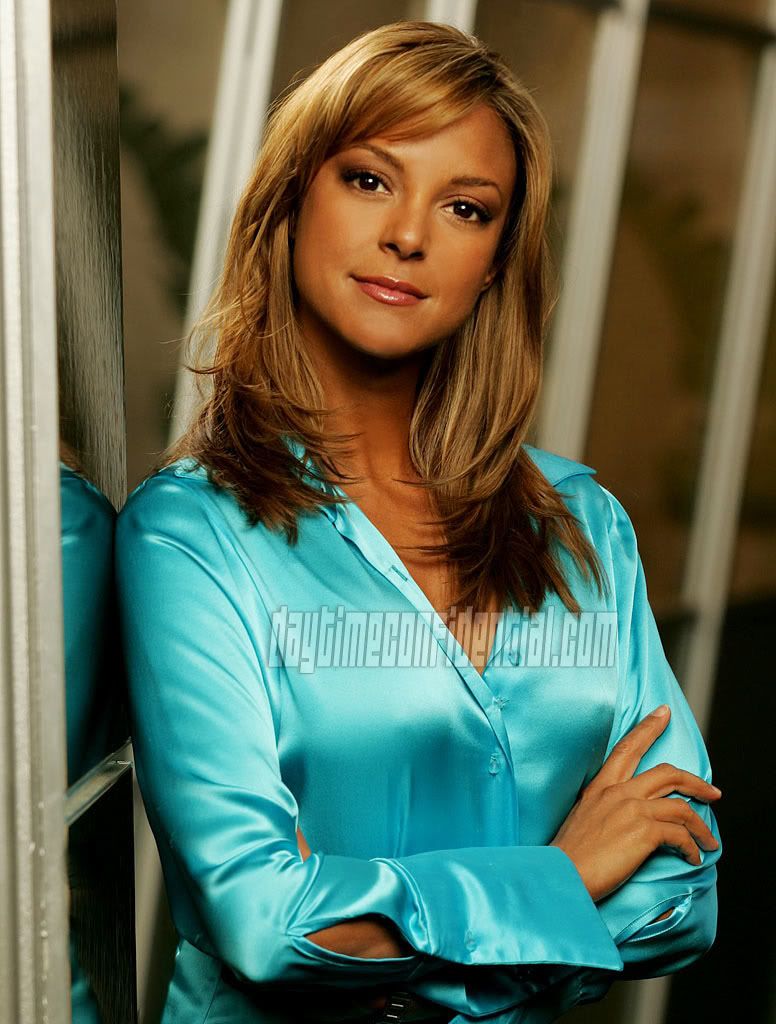 Former All My Children star Eva La Rue with
The Celebrity Cafe
about her life on All My Children, on CSI: Miami, and the charity work she's involved with.