Ellen Wheeler
By J Bernard Jones on December 29, 2008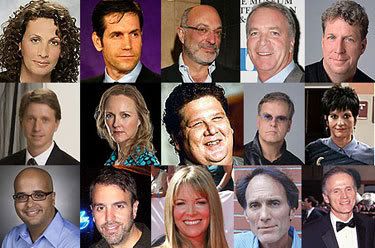 I warn you now, what follows is not strictly a bit of soap opera nostalgia. Though cloaked in fond remembrance, there are deeper issues at play here, if you will bear with me...
My late mother loved "her stories." One might say she was a one network kinda woman, too. When I came along into my parents' lives, her soap schedule was more or less as rock solid as the dawning of the sun: Love is a Many Splendored Thing, As the World Turns, Love of Life, Search for Tomorrow, The Guiding Light and The Secret Storm.
I vaguely recall a few of these shows as I was all of about 5 or 6 years old at the time, but they began to imprint themselves on my mind because by some strange coincidence or another I was always catching some memorable scenes or events that would be the equivalent to sweeps stunts today. READ MORE
By Melodie on December 13, 2008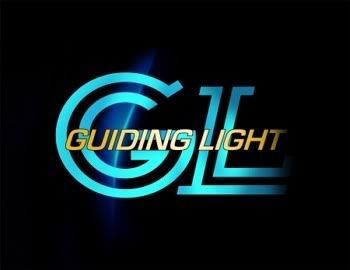 Setside sources have revealed to Daytime Confidential that television's longest-running scripted progam has until April 2009 to get the ratings up or it's light's out. The big returns, firings and future "shocking" storylines are all part of a last ditch effort to save the show, says sources.
Guiding Light
is truly fighting for their life. Keep checking back to Daytime Confidential for all the latest news on
Guiding Light
.
By J Bernard Jones on December 07, 2008
Here lies the final resting place of the Great American Soap Opera
A good and constant companion to millions,
The genre lost its way toward its Final Fade to Black.
Neglect and misconception caused the genre's downfall,
But their collective memory shall live in our hearts. Forever.
Daytime O. Drama
1952 (or 1937) - 2010 (or 2015) — Depending on Who's Counting
Yes, my friends, it is time to put on your best Sunday black, sit Shiva if you are among our Jewish friends, remove all your jewelry if you are Muslim, burn those collections of Soap Opera Digest in a Shraddha ceremony for our Hindu cousins, and the rest of us heathens and infidels can cuss out Brian Frons, Barbara Bloom, Ellen Wheeler and Ken Corday in polysyllabic orgasmic fury. A flame in the wind has flickered its last, the bright promise of our date with life is forever gone. Today is no longer ours. Stick a fork in daytime soaps. They are done. I just have one tiny question:
Are soaps really dead? READ MORE
By J Bernard Jones on September 26, 2008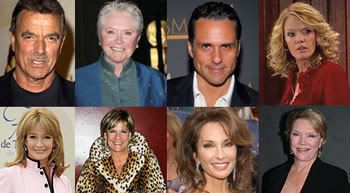 Once upon a time there was an American industry that conducted itself with a level of conservatism and a modicum of class and dignity. Despite the hard and steady work of the professionals who toiled within the industry, many people made jokes about it, called it boring and stuffy, and scoffed that this industry did not have a certain level of prestige. This industry might not have had the broad respect of the public at large but amomg its practitioners and adherents it tended to be more respected than even some of its former and current membership gave credit. For decades this industry chugged along at steady clip, slow to change with the times but managed to keep up with them nonetheless, creating its own titans and smaller player, superstars and valued employees. Most important of all, this industry acted as an "invisible hand," producing enough revenue to fuel other industries, including many of those that openly ridiculed it. The industry was popular almost in spite of itself and was spectacularly profitable. The industry seemed as if it would go on forever.
READ MORE
By Jillian Bowe on September 17, 2008
The Bold and the Beautiful
star,
Susan Flannery
can add a director's credit to her already superb resume. According to
TV Guide
, the Emmy winner has already directed an episode for fellow network soap
Guiding Light
, featuring Emmy winner
Kim Zimmer
which will air on October 13. The episode incorporates a shocking development for Zimmer's alter ego Reva with regards to her pregnancy.
Says Flannery, "It's the wave of the future. I don't think B&B can necessarily do this. We're more of a romance novel. But, Guiding Light is a slice-of-life show, and Ellen (Wheeler, Executive Producer, GL) has taken everybody's idea of what soaps should be and blown it out of the sky," when speaking about the new production style that Guiding Light uses heavily, which was one of the reasons that Flannery decided to direct for GL.
By Luke Kerr on August 11, 2008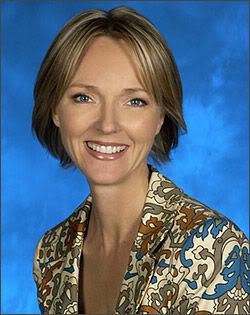 Guiding Light's Ellen Wheeler has a new feature at New York Magazine in which the connection between reailty programming and soaps is described as "closer cousins than most people realize".
In many respects the article has a lot of the same stuff we've seen in other articles about Guiding Light's format change except this time we get a bit more of a glimpse into how it has affected the industry. We knew that The Bold and the Beautiful's Susan Flannery had dropped by the set but check this out.

A little over five months later, viewership is still hovering below last year's average of 2.6 million. And yet the industry is taking note. Producers from other networks have been dropping in at the new digs to check out Wheeler's revamp, suggesting that even if her changes haven't paid off yet, there's a feeling they will. "Let's put it this way: I don't think they're making social calls," she says.
"Producers from other networks have been dropping in?" Granted we've seen the other shows add more of the "reality" styled format to each show but it's a little bit scarry to actually read it in a mainstream feature article. READ MORE