Ellen Degeneres
By Jamey Giddens on May 11, 2009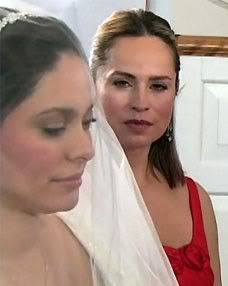 Not to be outdone by the boys,
After Ellen
has also released their 2009 list of the hottest women in pop culture. The highest daytime honor went to funny lady
Ellen Degeneres
at Number 15, but talking strictly soaps, it was
Young and Restless
newcomer
Clementine Ford
at Number 18. Ford won critical acclaim, as well as rabid popularity for her stint on the Showtime cable series
The L Word
.
Ford wasn't the only soaper on the list, the recently-cancelled Guiding Light made an impressive showing, with both halves of sapphic supercouple Otalia, Crystal Chappell and Jessica Leccia, making the cut at Number 50 and Number 60, respectively. You hear that Lifetime and Oxygen? You could have your L Word follow up right here! The smoking hot Chappell also came in Number 7 on After Ellen's Hot Women Over 40 List. The equally-stunning Leccia made Number 12 on the website's Hot Women of Color List.
By Luke Kerr on March 17, 2009
By Luke Kerr on February 25, 2009
Richard Simmons
was
Ellen's
special Mardi Gras correspondent in New Orleans on yesterday's
The Ellen Show
and as one might imagine hilarity ensued. Check out more clips from yesterday's show with
Serena Williams
and Ellen's new game "Flash Me Your Falsies" after the jump.
READ MORE
By Luke Kerr on February 17, 2009


The Mentalist's Simon Baker dropped by The Ellen DeGeneres Show and Ellen took it upon herself to help Baker brush up on American people, places and things as he readies to become an American citizen. I have to say, this is one of my favorite Ellen games. It's always hilarious to see how the celebrities describe things and Baker trying to describe Dolly Parton is great.
By Luke Kerr on February 09, 2009
Wouldn't it be awesome if there was a Friends reunion episode as Ellen tried to get Jennifer Aniston to agree to?
By Luke Kerr on January 17, 2009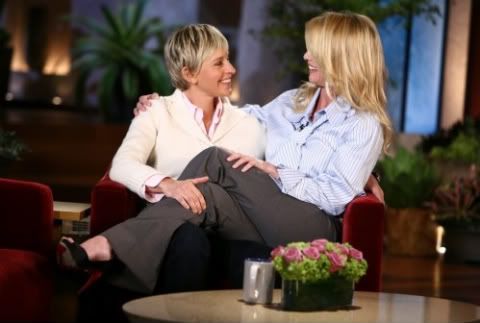 Take your best Caption This shot at this picture of
Nicollette Sheridan
sitting in
Ellen's
lap on the
Ellen
show.