Elizabeth Keifer
By Jamey Giddens on August 20, 2009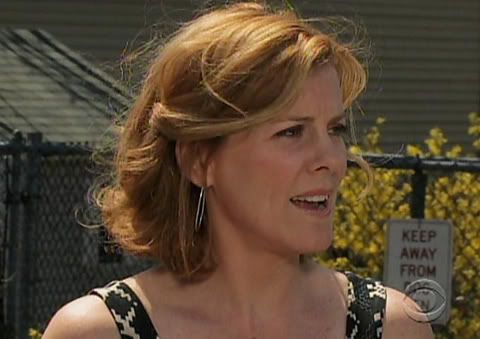 With so much going on with the Hughes family on
As The World Turns
, wouldn't it be great for Dr. Bob's lookalike daughters Frannie and Sabrina Hughes to pop up in Oakdale? I have the perfect actress in mind to recreate the roles
Julianne Moore
made popular before going on to movie stardom, and P&G is already quite familiar with her work. I'm talking about
Guiding Light
's
Liz Keifer
!
I started watching GL in 1993 after my beloved Santa Barbara went to the Great Soap Opera Museum in the Sky. Immediately, I took to the sassy, saucy C. Blake Thorpe, as played by the ravishing Keifer. Blake was my kind of soap character, a sexy schemer, cut from the same cloth as her infamous father Roger Thorpe (the late Michael Zaslow), yet possessing the heart of her mother, dedicated-yet-neurotic journalist Holly Norris (Maureen Garrett).
READ MORE
By Melodie on August 11, 2009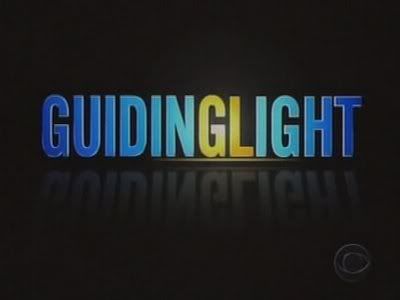 After 72 years in show business,
Guiding Light
officially films its last episode ever today in Peapack, New Jersey.
Crystal Chappell
(Olivia Spencer),
Frank Dicopoulos (Frank Cooper)
,
Tina Sloan (Lillian Raines)
, and
Liz Keifer (Blake Marler)
, have all been live updating their Twitters from the set. Be sure to check all those out and also join into the Guiding Light
Twitter
Party( hashtag #guidinglightforever).
By Jamey Giddens on July 24, 2009
Don't look for C. Blake Marler to get her happily ever after on
Guiding Light
. In her latest column for
New York Daily News
,
Carolyn Hinsey
reveals
One Life to Live
wouldn't allow
Jerry Ver Dorn
(Clint) to reprise the role of Blake's presumed dead husband Ross Marler to help wrap up GL. Now OLTL, y'all know you are wrong for that! Y'all could have let Ver Dorn traipse off to Peapack for a day so one of my favorite GL couples could reunite! I know a way you can make it up to me. Hire the phenomenal Kiefer as a new love interest for Clint. Hmm, fiery red head, already based in New York, perhaps she could play Tina Lord?
By Luke Kerr on July 19, 2009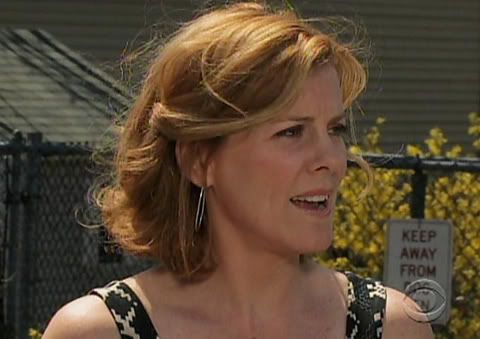 Guiding Light's Elizabeth Keifer recently did an interview at Red Room and in it discusses the relationship between Ross and Blake, Otalia, her upcoming role in Morning Glory opposite Jeff Goldblum and a role in a theater production of The Secret Garden.
On the relationship between Ross and Blake - Blake's only real brush with true love:
The good stuff between Ross and Blake was wonderful, and I always thought there wasn't enough of it. I know people like to see intrigue and angst, but I really think it would have been worth exploring the good times in their relationship further, because being happy together doesn't have to mean being boring.
By J Bernard Jones on July 15, 2009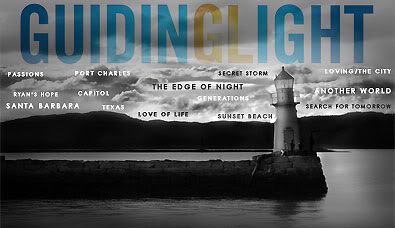 One of the hardest tasks in all of television must be bringing a daytime drama to a close. In other realms of entertainment, plays and musicals can be resurrected through countless revivals. Primetime TV shows can come and go, yet have the potential to be re-imagined or rebooted for the small or big screen. The biggest box office disasters can live on via countless direct-to-DVD sequels. Radio hosts and their dubiously talented sidekicks can be fired for the most hateful commentary, yet live on with the same formats other stations to be spiteful for another day.
With the exception of Dark Shadows, once a soap opera is canceled it is gone forever. During my time I've watched some of my favorites disappear: The City, Port Charles, Generations, Texas, and — in my opinion — two of the genre's titans, Santa Barbara and The Edge of Night. Many of you are still missing your own beloved shows over the last three decades as well. Fans of Capitol, Love of Life, Sunset Beach, Passions, Search for Tomorrow, and the still mourned Another World among others express their loss as if there yet remains a certain kind of grief that has not yet abated after all these years. Soon we will lose another giant among soaps: in less than ten short weeks, Guiding Light will shine for the last time on CBS. READ MORE
By Melodie on July 11, 2009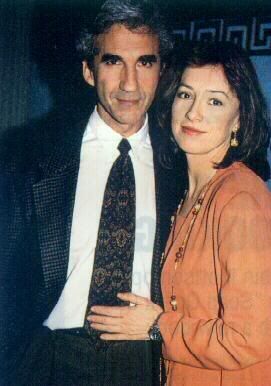 As I
reported
months ago,
Maureen Garrett
is returning to
Guiding Light!
According to
CBS.com
, Garrett will reprise her signature role as Holly Reade beginning August 26th. Also, check out
Liz Keifer's
twitter
to find out who she will share her first scenes with.