Elizabeth Hendrickson
By Luke Kerr on August 10, 2009
Mac (
Clementine Ford
) tells Chloe (
Elizabeth Hendrickson
) she's with Billy (
Billy Miller
) in this clip, but my favorite line is when Chloe tells Mac "I know that you like the whole granola thing and it actually kind of works for you." Granola, what a perfect description of Mac.
By Jillian Bowe on July 09, 2009
By Jamey Giddens on June 10, 2009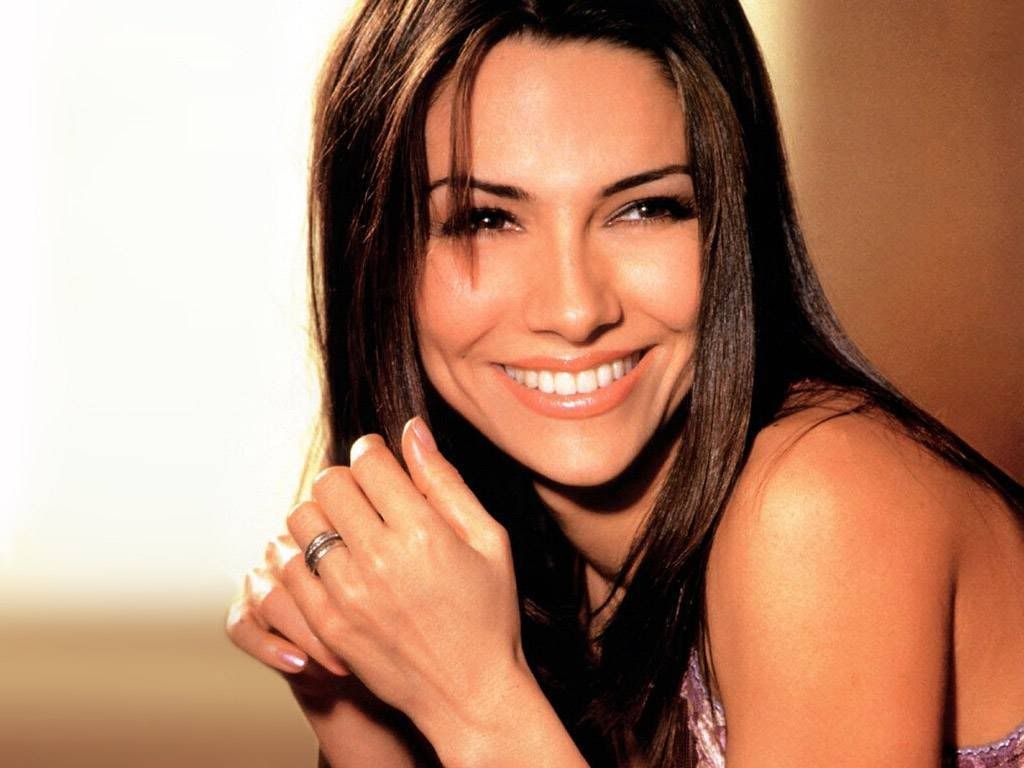 Inspired by
Babs
and
Chris Goutman'
s
recent casting coup
, I got to thinking about what the next ultimate casting power move should be for the best soap not currently airing on television —
As The Executives Turn
. Since I don't see
Eric Braeden
leaving
The Young and the Restless
to play a new German mob boss, or Mikkos Cassadine on
General Hospital
anytime soon, I came up with the next best thing. What if Babs,
Auntie Ri Ri
and
Uncle Paul
convinced
Bob Guza
's muse herself,
Vanessa Marcil
(ex-Brenda) to join daytime's hottest show in the role of Victoria Newman McNeil Howard Carlton Hellstrom?
I'm sorry, licensing fees be damned, I can count six people right off the top of my head who could be shown the door in order for Ms. Marcil to make her way to Genoa City. When she last returned to GH, 800,000 viewers returned with her. Name another soap star who can spike numbers like that? Y&R should get Marcil's people on the horn ASAP! READ MORE
By Jillian Bowe on June 03, 2009
Get ready to relive brother versus brother and torn lovers reuniting on SOAPnet come Father's Day. The network will re-air
The Young and the Restless
marathon involving Cane (
Daniel Goddard
) finally being clued in on baby Cordelia being little brother Billy's (
Billy Miller
) daughter with the scheming fashionista Chloe (
Elizabeth

Hendrickson
). Fans can also watch the brothers go up against each other for baby D and also see Cane and Lily (
Christel Khalil
) finally reignite their love affair after months of being torn apart. The marathon airs June 20 starting at 4 pm Eastern Time.
By Jillian Bowe on June 01, 2009

Yes sir, let the chaos begin!
By Jamey Giddens on May 14, 2009

It looks like every cloud has a silver web series. I am rescending
Opposites Day
to sincerely, and totally on purpose congratulate the cast and crew of my favorite 2008 series
Imaginary Bitches
on
their very first Daytime Emmy nomination. No, seriously, IB
is
my favorite show, has been since the moment I saw that one guy call
Eden Riegel
"bat shit crazy". Opposites Day is over people. Let's move on!
"We couldn't be more thrilled," says Imaginary Bitches creator Andrew Miller. "Even Catherine and Heather are walking around with smiles on their faces!"
IB is nominated in the New Approaches in Daytime Entertainment category opposite fellow You Tube series I Met The Walrus. TAC. TV, The New York Times Magazine Screen Tests and All My Children are also nominated. READ MORE