Eden Riegel
By Jamey Giddens on March 27, 2009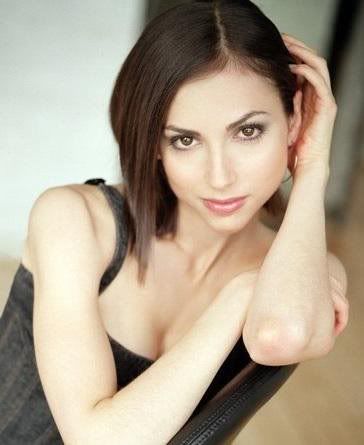 It's no secret
Days of Our Lives
is my heart. Like Tara to Scarlett, Llanfair to Viki and the Promises Treatment Center in Malibu to
Lindsay Lohan
, DAYS is home to me, which is why it pains me to find the land of my childhood, fanboy dreams war-ravaged, and overrun with some strange cow wandering about chewing cud.
I wrote last week how the show was actually watchable again, well, watchable won't keep DAYS on the air past 2010. In years past I never worried about whether NBC-U-Later-Soaps would kill
Days of Our Lives
, because I knew CBS or ABC would readily fight to the death grab up the most buzzed about soap in the last 20 years of daytime television. Thanks to the woeful state of the U.S. economy, coupled with DAYS being written by someone who would make the top brass at AIG shake their heads and go "tsk, tsk, tsk", I no longer have the quiet comfort that
Frons
or
Bloom
will pick up DAYS once it's cut by NBC. Hell, Mickey Mouse and Tiffany are having a hard enough times keeping the soaps already on their network lineups afloat, why would they consider bringing DAYS to the table in the shape its in?
READ MORE
By Jamey Giddens on March 25, 2009
The hottest web series online last year is getting the big screen treatment.
TV Guide Canada
's
Nelson Branco
reveals
Imaginary Bitches
, the smash You Tube dramedy from creator
Andrew Miller
, and starring his main squeeze, no, not Heather,
Eden Riegel
,
is being turned into a feature film. Congrats to the cast and crew behind this amazing show!
By Jamey Giddens on March 06, 2009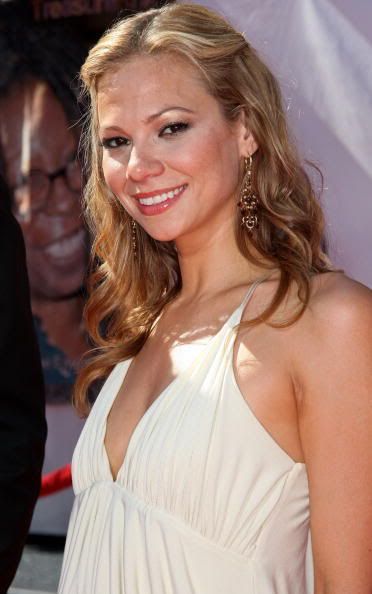 Daytime mob moll-turned-sometimes same-sexer
Tamara Braun
(Reese) talked with
SheWired.com
about all the K-Raziness happening with her character on
All My Children
. She also revealed that she has quite the potty mouth, a girl after my own filthy heart!
Tracy E. Gilchrist: So, regarding Reese, I think after a few drinks, everyone gets a little friendly with everyone. So is Bianca overreacting or what?

Tamara Braun: Well, you know, I think Bianca's reactions are valid, you know. She has a right to her reaction, it was the night before her wedding, what the f**** was Reese thinking? And you kissed the...oh, you're going to have to draw a squiggly line through that aren't you?

TEG: Oh we used that here. You're okay.

TB: Are you allowed to say f***?

TEG: Oh we say f***. Yeah, all the time.

TB: Oh I love f***! Okay. That's one of my favorites. (LAUGHS)

TEG: So, if we were doing Inside the Actors Studio that would be your favorite curse word?
READ MORE
By Jamey Giddens on March 04, 2009
Regan asked you guys earlier if you were ready for a Rendall Redux and from the
looks of things
, DC readers aren't trying to feel a reunion between Ryan and Kendall on
All My Children
, but I sure am! Those promos are taking me right back to the magic that was Rendall!
Alicia Minshew
and
Cameron Mathison
have always sparkled together onscreen, and they still do.
It was an abyssmal mistake to ever inject Green-Me (
Rebecca Budig
) into Ryan and Kendall's orbit. As for Zach (
Thorsten Kaye
), my ability to tolerate The Cambias That Ate Pine Valley died with Myrtle Fairgate (the late
Eileen Herlie
).
Zach is a Grade-A jackass, who thinks he should never pay for anything he does! He shot Kendall's poor, unaborted brother through the head and showed about as much remorse as a celebutante after her sex tape is "leaked". READ MORE
By Jamey Giddens on March 02, 2009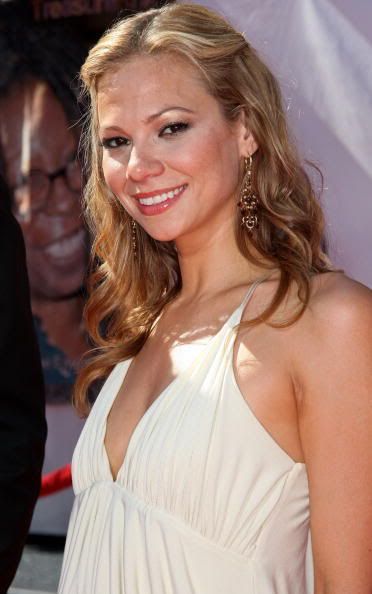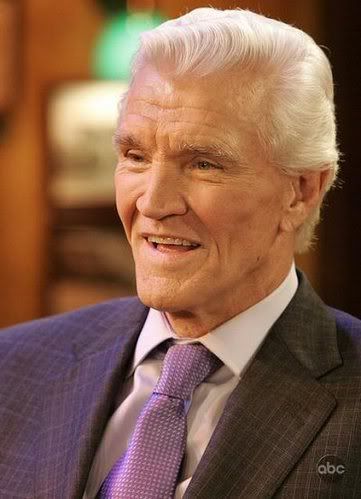 Was
All My Children
's Reese Williams (
Tamara Braun
) the inspiration for the movie
Dazed and Confused
?
TV Guide Canada
's
Nelson Branco
thinks it could be the case
. On the heels of Reese's not-so-sapphic smooch with tad pole-donor Zach (
Thorsten Kaye
) ruining her marriage to Bianca (
Eden Riegel
), that heifer is now buddying up with Pine Valley villain Adam Chandler (
David Canary
). If Reese keeps this up she's gonna have to cancel her subscription to
Curve magazine
!
Check out more from this week's Nelson Ratings here.

READ MORE
By Jamey Giddens on February 23, 2009

TV Guide Canada
's
Nelson Branco
raves about
All My Children's
Eden Riegel
in the latest edition of his
Nelson Ratings
. Unlike that nasty piece of work Zach Slater, Branco was pleased to see Binks get in touch with her inner Erica last week. Let's hope out beloved Binks doesn;t take Dead Greenlee's Curve on her way out of town, we hear it's a doozy!