Eden Riegel
By Jamey Giddens on April 16, 2009
Oh wow, I think I have a new favorite web series, sorry
Imaginary Bitches
. No hard feelings
Life in General w/Greenville General
! Check out
AMC: Pratt Falls,
a knee-slapping spoof featuring a conversation between
Julie Hanan "You Didn't See What You Saw" Carruthers
and
Chuck Pratthole
(TM Pine Valley Podcast). I don't know who
grrarrgghh
is, but you sir or ma'am are a genius. Can't wait until the next episode!

UPDATE: Check out episode two after the jump.
READ MORE
By Jamey Giddens on April 14, 2009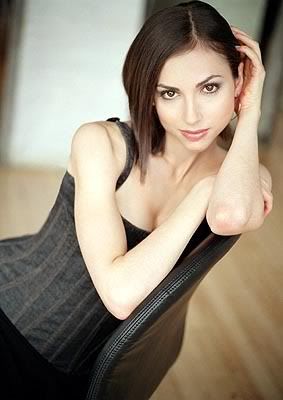 Congratulations to
multiple Daytime Confidential guest
Eden Riegel
! The talented webisodic leading lady just nabbed her first Webby nomination for Best Individual Performance for her groundbreaking role as Eden on You Tube's smash hit
Imaginary Bitches
.
All My Children
's oh-so-gifted top scribe
Chuck Pratt
may not have known how to write for her—she was too young to have appeared on
Melrose Place
as an "angry lesbian"— but thanks to the Soap God's her hubby
Andrew Miller
does! The 13th Annual Webby Awards, hosted by SNL's
Seth Meyers
will be held June 8, 2009 in NYC.
By Jamey Giddens on April 13, 2009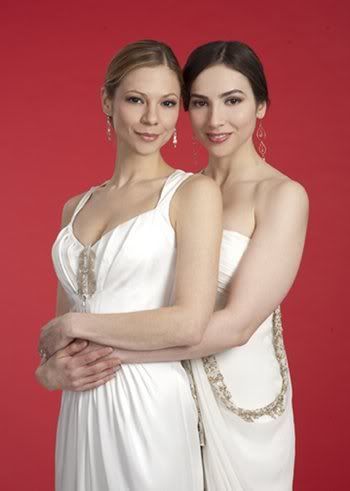 Another week, another opportunity for
All My Children'
s head hack
Chuck Pratt
to stick his foot firmly in his mouth. When last we left Pratt, he was telling AMC's cast to "watch out" for
Jamie Luner
, basically laying the cards for another ABC PR nightmare if Luner proves a dismal failure replacing beloved
Marcy Walker
as Liza. Now, according to
TV Guide Magazine
's
Michael Logan
, he's blaming Pine Valley's sweetheart
Eden Riegel
(Bianca), for his lazy, shiftless storytelling for the Rianca storyline.
AMC head writer Chuck Pratt blames the mess on Riegel's exit for pilot season. "I was led to believe we had her for longer than we really did — suddenly I got word that Eden is leaving now," he says. Meanwhile, Braun had agreed to a six-month stay, so that left her neurotic, sexually confused character dangling in the wind. READ MORE
By Luke Kerr on April 10, 2009
In celebration of the first gay wedding on daytime's
All My Children
in February of 2009, the Bianca & Reese fans have come together, with
Eden Riegel
and
Tamara Braun
, to raise money to continue the battle to overturn Proposition 8.
During the month of April, All My Children fans will have the opportunity to bid on Bianca & Reese memorabilia through auctions or by purchasing raffle tickets, allowing fans to give back to the real life struggle in California.
Auctions will run from April 10th to April 24th. Raffle tickets will be available for purchase from April 17 to April 29. Proceeds from these events will be donated to "Invalidate Prop 8" and the fight to legalize gay marriage in California.
Auction items, raffle tickets and all information can be found at
By Jamey Giddens on March 31, 2009
He's baaaaack! The funniest Mo Fo since
Woody Allen
started dating his wife's children instead of making irreverant flicks, is at it again! From the warped mind of
Andrew Miller
, comes
Eden Elizabeth Ensenada
, starring your faves from the
Imaginary Bitches
series (
Eden Riegel
,
Greg Rikaart
,
Liz Hendrickson
) as well as a few surprise soapy guests like
Van Hansis
and
Melissa Clare Egan
and others!
READ MORE
By Jamey Giddens on March 27, 2009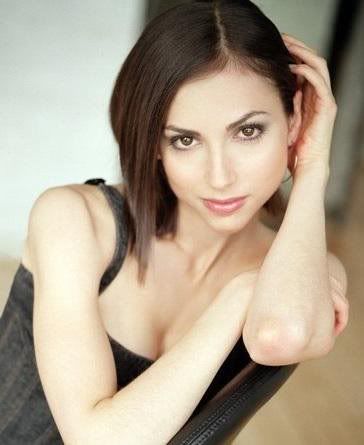 It's no secret
Days of Our Lives
is my heart. Like Tara to Scarlett, Llanfair to Viki and the Promises Treatment Center in Malibu to
Lindsay Lohan
, DAYS is home to me, which is why it pains me to find the land of my childhood, fanboy dreams war-ravaged, and overrun with some strange cow wandering about chewing cud.
I wrote last week how the show was actually watchable again, well, watchable won't keep DAYS on the air past 2010. In years past I never worried about whether NBC-U-Later-Soaps would kill
Days of Our Lives
, because I knew CBS or ABC would readily fight to the death grab up the most buzzed about soap in the last 20 years of daytime television. Thanks to the woeful state of the U.S. economy, coupled with DAYS being written by someone who would make the top brass at AIG shake their heads and go "tsk, tsk, tsk", I no longer have the quiet comfort that
Frons
or
Bloom
will pick up DAYS once it's cut by NBC. Hell, Mickey Mouse and Tiffany are having a hard enough times keeping the soaps already on their network lineups afloat, why would they consider bringing DAYS to the table in the shape its in?
READ MORE