Eden Riegel
By Jamey Giddens on May 08, 2009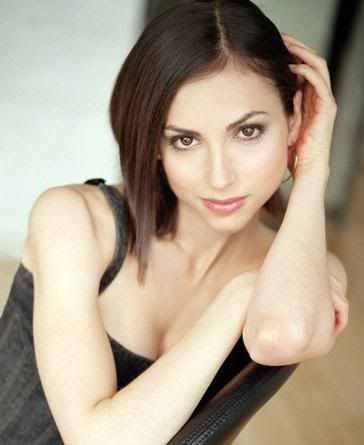 Webby Award winner
Eden Riegel
has mastered the art of playing long (and I mean
long
) suffering lesbians on
All My Children
, and proven herself to be the You Tube hybrid of
Lucille Ball
and
Sarah Jessica Parker
on
Imaginary Bitches
, now our scrappy reel and real life heroine is headed for a new challenge, training for the AIDS Project Los Angeles Half Marathon.
"The APLA is a fantastic organization, providing much needed support and services for people who are directly affected by HIV. In these touch economic times, a lot of great causes have taken a hit. I know times are hard for everyone, but if you happen to be looking for a worthy recipient to donate to this year, I wanted to bring this to your attention and give you an opportunity to support the good people over at the APLA," says Riegel.
Riegel's goal is to raise $5,000 for the APLA. At last count, the spunky actress had already inspired over $2600 in donations. What do you say, why not help our girl out? To donate, and/or to find out more information about this worthy cause go here.
By Jamey Giddens on May 07, 2009

Portia and Ellen strike again! Check out the latest episode of AMC: Pratt Falls, where webivision's breakout supercouple Pratt and Julie discuss Pratt's upcoming May Sweeps"Murder and Misogyny" Mystery, as well as a certain brat's latest industry award!
By Jamey Giddens on May 05, 2009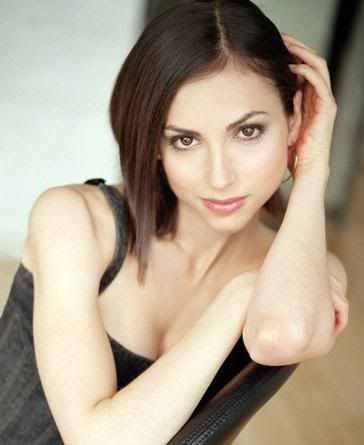 A MAJOR shout out to
Imaginary Bitches
leading lady
Eden Riegel
who took home the
People's Voice Webby Award
for Best Individual Performance!
Imaginary Bitches
is the brainchild of Riegel's not-so-imaginary hubby
Andrew Miller
, who is currently hard at work polishing the first draft of the You Tube hit's big screen adaptation. One day we'll be able to say we knew 'em when!
By Jamey Giddens on April 30, 2009
She may have just wrapped up an
All My Children
storyline so craptastic not even
Tyler Perry
would turn it into a sitcom for TBS, but luckily for
Eden Riegel
and her fans—of which I am one, even though she shamefully encouraged block voting to steal my
TV Guide Canada
Soap Opera Spirit Award last year— she was written for fantastically on the web in her husband
Andrew Miller
's smash hit You Tube series
Imaginary Bitches
.
If you enjoyed Riegel in IB as much as I did, here's your chance to prove it. Today is the last chance to vote for her to win the People's Voice Webby Award for Best Individual Performance. Due to the enormous volume of voters the Webby Awards site is receiving, you might have trouble getting on, but be persistent! You have until midnight to vote. The future will be webivised! READ MORE
By Jamey Giddens on April 29, 2009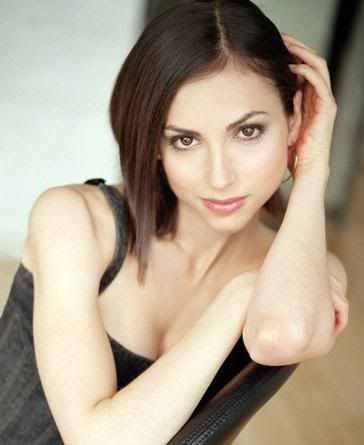 Okay, all you Soap 2.0 fans, if you are serious about wanting to see the talented writers, producers and actors who give it their all to provide us good, soapy drama year in and year-out see their projects thrive on the web, here's your chance. Tomorrow, April 30, is the last day to vote for the 2009 Webby Awards People's Voice selections.
Some of our fav-or-ite soapers are up for Webbys this year, including All My Children's Eden Riegel for Best Individual Performance, Imaginary Bitches; General Hospital and General Hospital: Night Shift's Karen Harris' web soap Life in General w/Greenville General for Best Drama Indvidual Episode and Luke 11:17, the web drama starring Riegel's AMC costar Chrishell Stause, which is also up for Best Drama Indvidual Episode. Vote for your faves here!
By Jillian Bowe on April 29, 2009
Pratt Falls creators Ellen and Portia, otherwise known as grrarrgghh on YouTube, sat down with On Air on Soap's Michael Fairman to discuss how their soap world web sensation was created.
How did you two get the idea to start Pratt Falls? How did you come about the Xtranormal animations?

PORTIA: After reading Pratt's TV GUIDE interview where he throws Eden Riegel under a bus, we simultaneously experienced the urge to slap Pratt. And that resulted in the satirical smack down now known as PRATT FALLS. READ MORE