Eddie Cibrian
By Luke Kerr on June 03, 2013
Relationship drama has been the source of inspiration for countless singers; it looks like the same is true for LeAnn Rimes. The country warbler sat down with People to talk about her new album Spitfire and the affair with Eddie Cibrian (ex-Matt, The Young and the Restless; ex-Cole, Sunset Beach) which led to the breakup of both their marriages. Here's an excerpt:
The songs on her new album Spitfire, out June 4, chronicle the drama and include an apology to her ex-husband Dean Sheremet. "I broke the sweetest heart of the only man that's ever loved me," she laments in "What Have I Done." She shares the experience of being a mistress in "Borrowed" and offers an olive branch to a woman scorned in "Just a Girl Like You", which many will assume is aimed at Cibrian's ex Brandi Glanville.
For those who may have been living under a rock at the time, back in 2009 Cibrian and Rimes got together while filming the Lifetime movie Northern Lights. Both were married, so of course the celebrity news world lapped up the story's twists and turns like kittens in front of a bowl of cream. READ MORE
By Luke Kerr on March 29, 2013
Former daytime hunk Eddie Cibrian (ex-Cole, Sunset Beach; ex-Matt, The Young and the Restless) has landed a role opposite of Taye Diggs (ex-Adrian, Guiding Light), Nia Long (ex-Kat, Guiding Light) and Terrence Howard in the upcoming Best Man sequel, according to The Hollywood Reporter.

The new movie sees the college friends reunite over the Christmas holiday and discover just how easy it is for long-forgotten rivalries and romances to be ignited READ MORE
By Luke Kerr on August 30, 2012
Country singer LeAnn Rimes has sought treatment for anxiety and stress, People is reporting. In a statement, Rimes' rep said, "While there will be speculation regarding her treatment, she is simply there to learn and develop coping mechanisms. While privacy isn't expected, it's certainly appreciated."
Soap grad Eddie Cibrian told the magazine:
"My wife is the most remarkable and courageous woman I know," says Cibrian. "I am so proud of her for having the strength to finally take some time for herself. I will be with her every step of the way."
READ MORE
By Daytime Confidential on April 04, 2012
The Young and the Restless' Eileen Davidson and former soap hunk Eddie Cibrian were among the celebrities who revved their engines at the 2012 Toyota Pro Celebrity Race Press Day. The event, which helps raise money for Racing For Kids, took place on April 3 in Long Beach, California. Check out photos of Davidson, Cibrian and other celebrities after the jump READ MORE
By Daytime Confidential on February 14, 2011
None of them earned a spot on our Most Ridonkulous Grammy Fashion list, but there were some familiar faces on the 53rd Annual Grammy Awards red carpet. Several former daytime stars popped up at music's biggest party. Eddie Cibrian and fiancé LeAnn Rimes (pictured above) were all a smile. Rimes even stole a kiss for the paparazzi. Desperate Housewives' Eva Longoria continues to prove that being single looks good on her. Ex-All My Children star and CSI: Miami investigator Eva La Rue shimmered in her slinky, black dress. Tia Carrere looked great in green, but what was that on her shoulder?
See more photos of former soap stars at the 2011 Grammys after the jump and visit Pop Confidential for a full set of red carpet photos. READ MORE
By Luke Kerr on August 21, 2009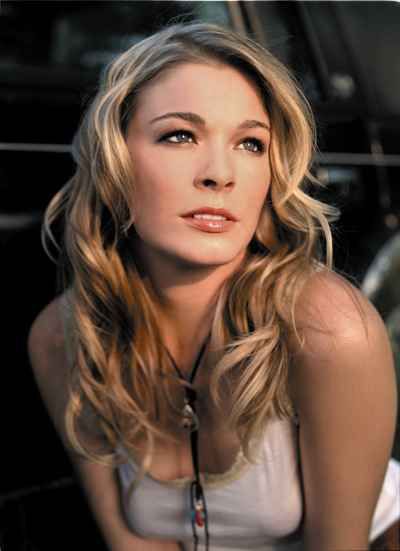 Eddie Cibrian
and
LeAnn Rimes
were spotted together at the Valencia Country Club, according to
People
. The couple, who have been under intense public scrutiny since
US Magazine
published pictures of the stars kissing, spent almost three hours together on the golf course. Since
Us Magazine's
report, both Cibrian and Rimes have
separated
from their respective spouses. It was recently announced that Cibrian is
joining
the cast of
CSI: Miami
.