Dylan Cash
By Regan Cellura on May 05, 2010
What a day on GH, but am I eating my words? I know everyone else is giving
Chad Duell
(Michael Corinthos III) the requisite thirty days before they make their judgments; I'm apparently not that nice. I said I would give him some time and I readily admitted that I hoped to eat my words. I even fired up the DVR yesterday after my required time in the yard and despite my new trend of online soap watching to see if Mr. Duell did in fact make me eat my words. So did he?
READ MORE
By Regan Cellura on March 12, 2009
UPDATE:
TV Guide.com
is reporting exclusively that Michael Corinthos has been re-cast. The role made popular by
Dylan Cash
has a new face and it belongs to
Drew Garrett
. Garret appeared on an episode of
Criminal Minds
. He will make his
General Hospital
debut on April 24.
By Regan Cellura on March 10, 2009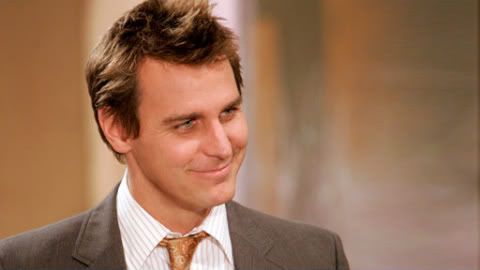 Here's the Scoop! 03.10.09
Who finds out next about Claudia's involvement in Michael's shooting? Ric? Jax? Both? RUMORS say Ric will find out but it MAY not stop with Sonny's brother. Remember I mentioned way back when that Jax MAY be learning the truth and keeping it to himself? Would that cause trouble for the reunited CarJax? Just yesterday we talked about them being OK but I also mentioned that when Sonny is involved, Carly usually gets sucked back into the vortex. IF and when Jax finds out about Claudia ordering the hit that sent Michael into coma-land, would he tell Carly or keep it to himself? That earlier mentioned vortex MAY have Jax stopping himself as he's afraid that telling Carly what he knows will send her straight to Sonny and into his life. Who tells Jax? SPOILERS say it's Olivia who gets her boss the DVD. That's rich considering she torched the one Kate had during the crisis. READ MORE
By Regan Cellura on March 03, 2009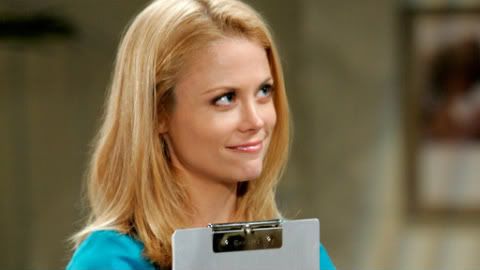 Here's the Scoop! 03.03.09
Still waiting for the Nadine dumps Nikolas stuff? Me too! It looks like it happens this week. A little late, no? I mean, Nikolas has been stalking NotEmily for days now… wait, are we still only a day or two away from the toxic ball crisis? This show is moving so slow, I'm confused.
Speaking on NotEmily…Rebecca to those who like to call her by her actual character name. It looks like a few people will be suspicious of the look-a-like and Luke warns NotEm to stay clear of all things Cassadine which as Luke pointed out yesterday, is just Nikolas now a days.
More Lucky and NotEmily? Remember, I mentioned that NotEmily takes a liking to Nikolas's brother. I'd like to see how this goes. I've said it before and I'll say it again, I sort of liked that tease we had of Emily and Lucky way back when. RUMOR has it, more scenes for the childhood best friends…wait, she's not Emily… she's not Emily… yeah okay. Will NotEmily's preference towards Lucky cause problems for the Brothers? What about LL2? Well I wasn't on board so I'm not too upset that LL2 MAY not be the story. Will GH actually write a good triangle? RUMOR has it a brother vs. brother triangle is coming, I'm not so sure about the good part. READ MORE
By Regan Cellura on February 06, 2009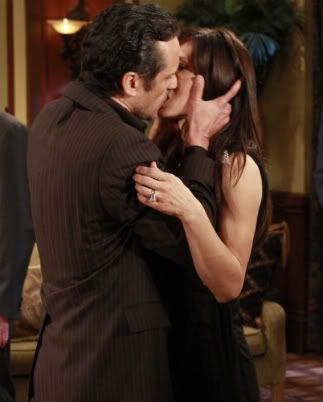 Here's the Scoop! 02.06.09
Get ready for a Who's the Daddy cause Claudia and Sonny... they're doing the deed.
But before we get into that, here's what you may have missed yesterday from the comments:
Oh geez... another roof collapse another trapped Carly and Sonny. I am begging these writers to come up with one original idea. That's what we should drink to. I'll even buy.
Jax is missing. He'll land the helicopter on the roof of GH after the blizzard is making it impossible, Jax makes it possible but the helicopter goes down and where's Jax? No worries, he's fine and he'll try to land another helicopter on the roof. Um hello, bad weather, just survived one crash, do you really want to cause another? But hey if someone else gets to play hero, why not?
Robin sends Emma to Mercy with Maxie as we've been discussing. How will Patrick feel about that? And something's not making sense? Maxie is SUPPOSED to be with Emma at Mercy but at some point she's rushing into GH looking for Spinelli. He's missing, remember we've talked about this as well and in GH's quest to make Spin an idiot; he's SPOILED to have locked himself in a closet. WTH? Guess who goes running in to save Maxie? READ MORE
By Luke Kerr on November 26, 2008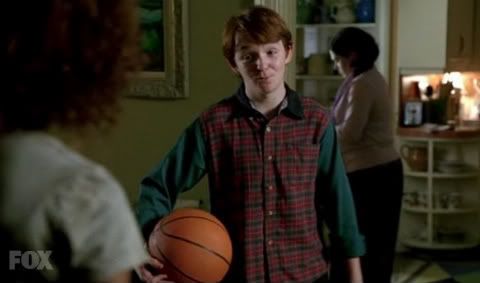 Leven Rambin
isn't the only ABC daytime alum on
Terminator: The Sarah Connor Chronicles
these days. Former
General Hospital
star
Dylan Cash
popped up on the FOX scifi show on the last episode as the younger brother of Leven Rambin's character.
Thanks to Sean for giving me the heads up!