Derk Cheetwood
By Regan Cellura on December 08, 2008
Here's the Scoop! 12.08.08
Maxie saves Lulu's job? I like it when the ladies team up for the greater good but Maxie and Lulu could be one of those great soap rivalries Luke is always talking about. It APPEARS though, that after Carly wins round one at the Crimson Party, Maxie goes to bat for Lulu.... what are they? Friends or Frienemies?
Why is Olivia the stabbing victim? She's lurking while Sasha's on a call. Olivia lurks alot these days. Remember, Patrick gets into the mob activity by taking Olivia to Sonny's and patching her up.
More retaliation? Sonny now needs to avenge Olivia. But it's ok, Jake will be saved before that so it's all good. Go ahead Sonny, make your move against the Russians, you don't need to worry about your best friend's son.
Sam puts herself in more danger. But hey, it's ok, it's all in the name of Frons' reunion plan. Jason forgives all Sam's past transgressions after saving Jake. Adventure gal Sam needs another adrenaline boost and goes looking for more dirt on the Russians. When she learns they're still trying to take out Jason, she hides in a van the Russians are driving. Alexis and Sam will share some scenes coming up.
Alexis vs. Sasha? Lawyer to lawyer, Alexis tells Sasha she knows what's up and Sasha will go down. READ MORE
By Regan Cellura on October 20, 2008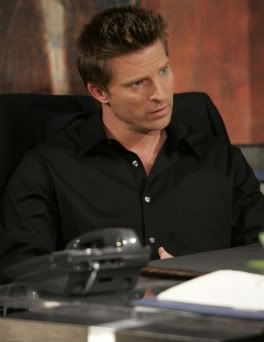 A few of our Daytime Confidential posters were very lucky ladies and got to see
Steve Burton
,
Derk Cheetwood
,
Bradford Anderson
and
Brandon Barash
live and in person this past weekend. I, of course, am very jealous. Here's a little recap!
From crazy4gh: Good Morning Regan, Here's what I have, I tried to remember most of everything that happened. Seeing SB, BA, BB and DC was awesome. Not much scoops, but a lot of laughs. SB is just as gorgeous in person as on TV. Regarding Liason he said he does like the pairing and doesn't like how Jason never gets to be happy and was very disappointed that Liason was engaged for about 4 seconds before the whole Michael story happened.
He would not answer whether he is staying or not, but I got the feeling he is not. He kept mentioning how he has the longest drive to work and he doesn't have a lot of down time. He said he doesn't watch the show and neither does his wife. When asked about the FF thing on GH he said he didn't know anything about that, but he wished that someone would FF his contract. He also said there would be a lot going on during Sweeps including explosions (shocking huh). READ MORE
By Regan Cellura on October 13, 2008
Thanks to
GH Lover
for the tip.
By Jillian Bowe on October 10, 2008
Whip out your hankies everyone.
General Hospital
star,
Tyler Christopher
(Nikolas) is no longer on the market. Christopher married Brienne Pedigo on Sept. 27 with family and friends in attendance and most notably his cousin and co-star
Derk Cheetwood
(Max) stood up for him as his best man.
Daytime Confidential will like to extend best wishes to the happy couple.
By Regan Cellura on September 15, 2008
Take a look at this set tour given by Steve Burton (Jason) and Derk Cheetwood (Max). It was shot for their company that distributes Monavie. Whether you agree with the marketing plan or not, the video is funny and worth a watch.

By Regan Cellura on March 20, 2008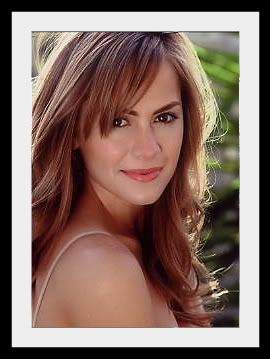 It's a Steve Burton Appearance but he's bringing some friends. One special friend in particular is Natalia Livingston as this will be around the time she will be exiting her role as Emily Quartermaine. Here's a way for fans to come say goodbye and wish Natalia well. Also joining them: Bradford Anderson (Spinelli), Derk Cheetwood (Max) and Young & the Restless Alum Scott Reeves who will entertain the fans.
The Details:

Saturday, April 26, 2008
Brokerage Entertainment Club
Bellmore, New York
516.785.8655 for more information
Sunday, April 27, 2008
East Hanover Ramada Inn
East Hanover, New Jersey
732.899.3900 for more information