Deidre Hall
By Luke Kerr on February 05, 2010
Days of our Lives icon Deidre Hall spoke with TV Guide Canada's Nelson Branco about the passing of Frances Reid in this week's Suds Report, sharing her memories.
"Frances, although the consummate actor's actor, was far from the doughnut-baking, apron-clad wife of Tom Horton that most of America knew and loved. She was a saucy, wildly outspoken and politically incorrect woman. Frances was never shy about speaking her mind openly and passionately — even as we counted down to tape. She called it like she saw it, whether she was taking on the [actor's] union, or critiquing your hairstyle. Mincing her words was never an option [or her style].
Hall continued, sharing her sense of loss. READ MORE
By Jamey Giddens on February 03, 2010
TV Guide Canada
's
Nelson Branco
has a
revealing new interview
up with former
Days of Our Lives
leading man
Drake Hogestyn
, who among many juicy tidbits, reveals he offered to return to his 1986 salary to stay with the sudser!
TVGuide.ca: Yeah, but you're not just anyone. You're Drake Hogestyn — the male lead of the show.

DH: You can't assume that — even if people tell you that you'll be on the show until the cows come home. When you look at the show from a fiscal standpoint … listen, we all knew there were budget problems. When NBC cancelled a show [Passions] that they owned outright, we all immediately knew that DAYS was on the chopping block next because NBC doesn't own our show. Looking at my character, even one as popular as John Black, the cost/benefit wasn't worth it, obviously. And I can see why they made the decision to fire Dee and me despite the fact that I offered to go back to my 1986 salary.
By Jamey Giddens on December 15, 2009
In a blockbuster
interview with TV Guide Canada
's
Nelson Branco
, ousted
Days of Our Lives
legend
Deidre Hall
(ex-Marlena)
finally speaks out on her exit from the series she helped keep on the air for decades. Hall also addressed those pesky rumors of a feud between herself and
Crystal Chappell
(Carly), which have followed both actresses since Chappell originally left DAYS in 1993.
TVG: Speaking of relationships, in a recent interview with Crystal Chappell [Ed. Note: click here for the interview], I asked her about the reported feud between you both. She said, "If there were issues with Deidre, I didn't know about them. I would guess that she didn't like me very much, but I could be wrong about that. I was a troubled young person. I was overworked. I made a lot of problems for myself. I was suicidal. I was in a very, very bad place. I left, not because I thought I'd be a big star; I left because I needed to get my health back. As for the rifts, I don't know. I was very miserable to be around at that time. I spent most of time in between DAYS and One Life in therapy." Do you have a reaction?
READ MORE
By Jillian Bowe on November 11, 2009
Former
Days of our Lives
star
Roark Critchlow
(ex-Mike)
chatted with
TV Guide Magazine
about his appearance on ABC's new smash hit
V,
and the subject of his old alma mater came up. The actor gave his thoughts on the ousting of
DAYS
fan favorites
Drake Hogestyn
and
Deidre Hall
.His answer may surprise you!
But were you shocked that Days dumped Deidre Hall (Marlena) and Drake Hogestyn (John)? I try to look at things from a production standpoint, and if they have created a core of younger cast members with a loyal following who does not care about John and Marlena that it sort of makes sense. Do they want to continue serving the older audience? People are passing away so you've got to let the show grow.

By Daytime Confidential on October 07, 2009
Deidre Hall, Leslie Smith, Marla Maples and J.R. Martinez
Deidre Hall, All My Children's J.R. Martinez and Dr. Phil McGraw were just a few of celebrities who came out for Iraq Star 2009 "A Night of Honour", a benefit to raise money for surgeries that help veterans "gain back their pre-war lives, to assist them in holding their heads high, and help them return to their homes and careers." For more information on the benefit and how you can support our veterans visit Iraq Star. View more photos from the benefit after the jump. READ MORE
By Jamey Giddens on July 04, 2009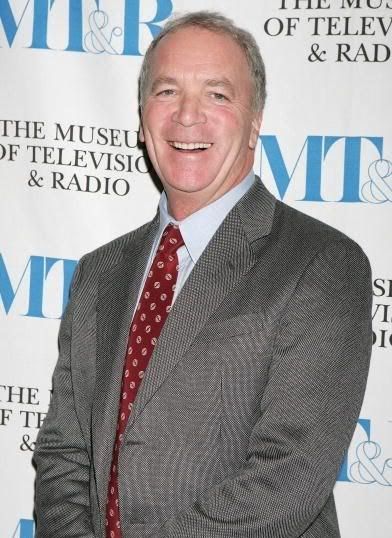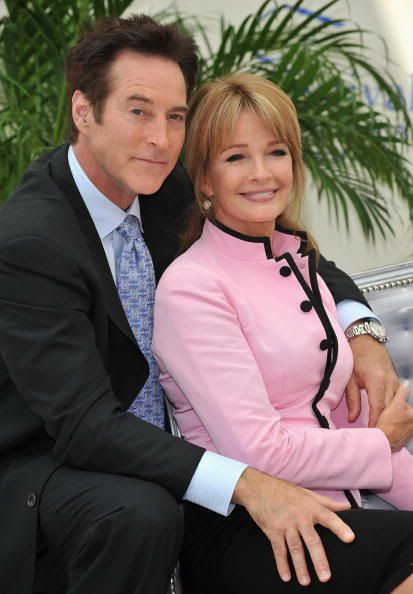 Memo to
Days of Our Lives'
publicity team. Put a muzzle on your figure head. Althought DAYS has been getting better these last few months— thanks, we hear, to the vision of co-excutive producer
Gary Tomlin
, along with co-head writer
Chris Whitesell'
s ability to make up for
Dena Hackley
's shortcomings—every single time Corday opens his yap to insult his own show's fans it only confirms what a complete and utter tool Corday really is. Here's what the Soap Opera Slayer had to say to disgruntled fans of the two most popular couples in DAYS history— John and Marlena and Patch and Kayla— in this week's
Soap Opera Digest
:
"For the ardent John and Marlena and Patch and Kayla fans, great, you can still see them at their luncheons,. That was then, this is now." READ MORE