David Andrew MacDonald
By Melodie on July 29, 2009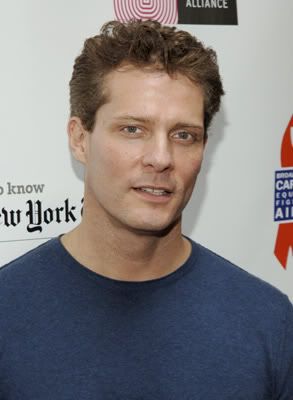 As I reported
weeks ago
,
David Andrew Macdonald
returns to
Guiding Light
! According to
PGP Classic Soaps Blog
, the dastardly prince returns August 7th.
Sources tell yours truly Edmund will be very in touch with his old evil ways and will make contact with his grandson.

By Luke Kerr on July 20, 2009
By Melodie on June 26, 2009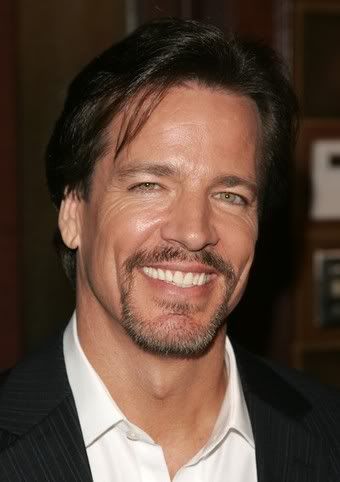 In another shocker from
Guiding Light
, sources have revealed to yours truly that Jeffrey O'Neill (
Bradley Cole
) will die.
"Jeffrey will not make it past July. Edmund will be involved and David Andrew MacDonald may make an appearance."
If this is giving the fans treats and what they deserve, I can only imagine what else the 72-year-old sudser has in store for everyone. Keep your eyes peeled to Daytime Confidential for more news regarding this developing story.
By J Bernard Jones on April 18, 2009
She'd been teased and mocked for years, no more so than in her competition with other, younger and, some would say, prettier hopefuls. Her appearance had been derided as "downmarket." She obviously couldn't afford fancy stylists and didn't have the finesse of her peers, but when she revealed the depths of her talents she left viewers and critics quaking in their boots.
I'm not talking about Susan Boyle, the YouTube and Britain's Got Talent overnight sensation. I'm talking about the magnificent week of high octane, balls to the wall drama that has been Guiding Light.
I'm glad I waited before posting anything about the extraordinary week that has transpired on GL as the Olivia/Natalia love story played out before my astonished eyes. Temptation tested me in the aftermath of Olivia's shattering graveyard soliloqy to her heart donor Gus and, later, her heartstopping confession of love to Natalia, in what is quite possibly destined to become remembered as one of the greatest performances in daytime of the last decade. My fingers fidgeted over my keyboard during one of the most gloriously tortured daytime weddings in recent memory. My mind raced with superlatives about Natalia's struggle at the altar and her tearful confession of love for Olivia mixed with guilt about Frank. While the week belonged to Otalia (which I will get to in a moment), the entire show was, to borrow a phrase, a towering inferno of greatness. Let us count the ways: READ MORE
By Luke Kerr on February 24, 2009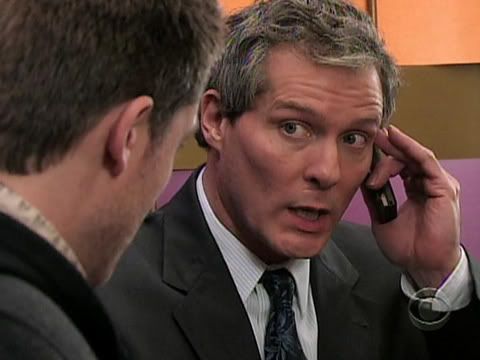 Take your best Caption This shot at
Guiding Light's
Edmund (
David Andrew MacDonald
). Now what could he have up his sleeve?
By Luke Kerr on January 30, 2009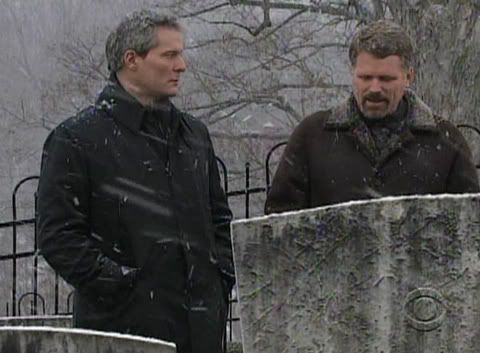 Now what in the world could Edmund (
David Andrew MacDonald
) and Josh (
Robert Newman
) have left to say to one another after all these years? Take your best Caption This shot.