Darnell Williams
By J Bernard Jones on June 02, 2009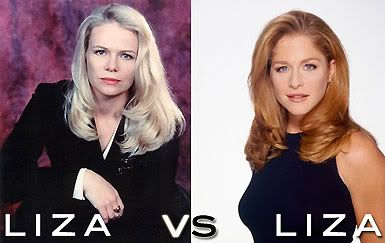 By now, it should be a shock to no one that the near unanimous consensus among most of us who watch All My Children here at Daytime Confidential, the casting of Jamie Luner as Liza Colby Chandler has been a huge bust as of this writing. We know that opinion could change in the future with a knockout performance by Luner, an engaging storyline for the character, or a relationship of any kind that could revitalize Liza and make us see her with new eyes. Unfortunately, none of those three things have happened yet.
The collective criticism of this "new" Liza has centered mostly around the (mis)casting of Ms. Luner, an actress who has her fair share of fans from her days on Melrose Place, Savannah and other shows. On AMC, however, Ms. Luner is delivering the kind of performance that might described as, if I may be permitted to coin a phrase, pseudo-catatonic. Sure, some of the dialogue sounds a little like what Liza might say, but not after three tablespoons of Nyquil.
As a result, at first I was convinced that the problem with Liza was mostly the fault of the actress. That opinion changed with a couple of scenes that aired on Monday's episode that revealed the fundamental reason this character isn't working is because of head writer Chuck Pratt's fundamental misunderstanding about the nature of Liza. READ MORE
By J Bernard Jones on May 20, 2009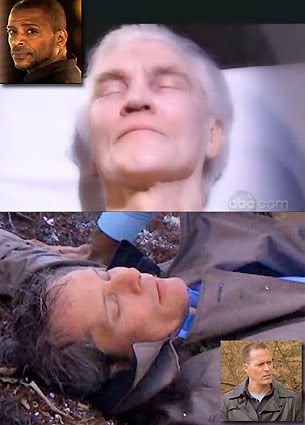 Hot on the heels of my admittedly scathing review of Friday's ultra-campy, Scooby Doo meets The Munsters inspired episode of All My Children which culminated in the murder of Stuart (Not Adam) Chandler, I finally had the opportunity to catch up with Guiding Light, which had its own less heralded "Who Killed Edmund Winslow?" whodunit kick off.
Since I received a little bit of blow back for my harsh (and well-deserved) criticism of AMC, I'd like to take the opportunity to explain why Springfield's simultaneous murder mystery is infinitely superior to Pine Valley's. READ MORE
By Jamey Giddens on May 06, 2009
Looking for a sudsy, sizzling good time? Then turn off SOAPnet, log on to your PC or laptop and order
Manhattanites.
Directed by
Gregori J. Martin
and
All My Children
's
Darnell Williams
,
Manhattanites
is set in the same universe as
We Love Soaps
editor
Roger Newcomb
's popular online radio soap
Scripts and Scruples
.
Manhattanites is the story of a Marilyn Marsden (One Life to Live's Ilene Kristen), a successful entertainment lawyer who discovers her conservative magazine editor fiance, Blake (Lev Gorn, The Wire) is having an illicit gay affair with one of her clients, Matt Malone (OLTL's Forbes March), a rising star in the art world.
Marilyn's sister Gretchen (Caroline Hay) is paying her dues, working at a greasy spoon, while dreaming of a career as a news anchor. Fate pays her a visit when she meets cocky anchorman Kyle Carpenter (All My Children's Aiden Turner in his breakout role). READ MORE
By Luke Kerr on April 28, 2009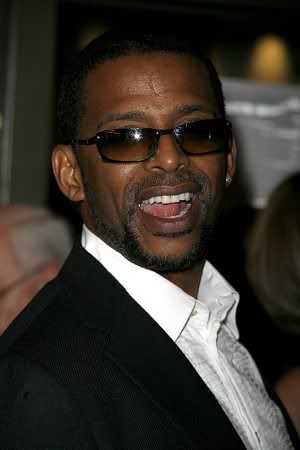 All My Children's
Darnell Williams
will be appearing in
Bonfire Night
, beginning May 6th. If you live in New York City or will be visiting "The Big Apple" between May 6 - 9, 2009 and are interested in more details find out more, after the jump.
READ MORE
By J Bernard Jones on March 25, 2009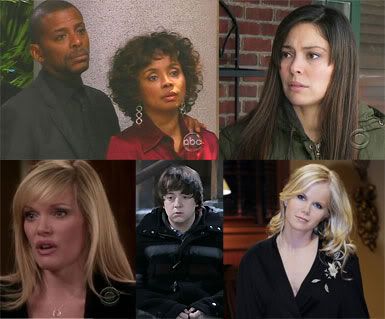 I'm back, gentle readers, and not a moment too soon. Since we were last together, real life has provided more plot twists than an episode of
Lost
, but I've still managed to faithfully watch the stories day in and day out. While there are a few larger topics that I'll be addressing in the next few days and weeks, it turns out a little time and distance provides the opportunity for a bit of clarity and perspective on issues that one might have been previously too close to appreciate. In that spirit, here are a few completely random observations about the five soaps I normally watch that I've noticed in the little over a month since I last posted. These observations generally are not a part of the usual list of talking points, but just a number of things that have popped in my head. Without further ado...
READ MORE
By Jamey Giddens on March 25, 2009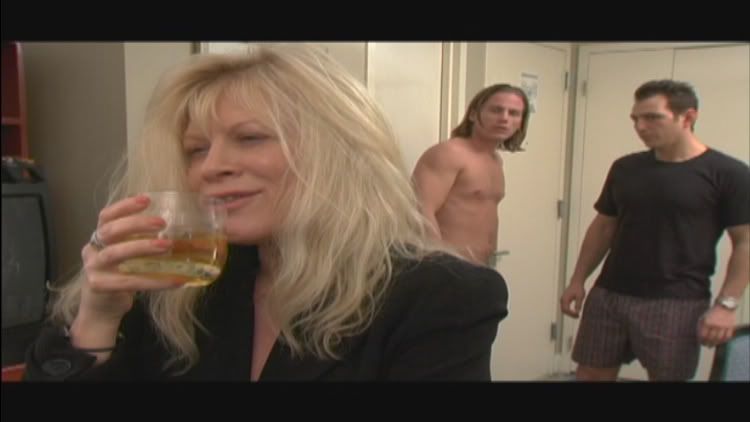 Ready for a sexy, sudsy romp featuring a slew of your favorite soap stars? You don't have to wait much longer. On May 6,
Manhattanites
, the independent film written by
We Love Soaps
'
Roger Newcomb
and
Gregori J. Martin
(who also directed) is coming out on DVD!
The steamy flick about the lives and loves of a group of Gotham-dwellers, is set in the same universe as Newcomb's wildly-popular radio soap Scripts and Scruples. Manhattanites stars One Life to Live's Ilene Kristen, David Fumero and Forbes March, a well as All My Children's Aiden Turner and Jill Larson. AMC's Darnell Williams served as co-director on the project. For more on Manhattanites go here.