Darnell Williams
By Jamey Giddens on August 19, 2011
The September issue of
Essence
magazine afforded some ink to the end of an era for
All My Children
's Jesse (
Darnell Williams
) and Angie (
Debbi Morgan
). Here's the poignant opening paragraphs of the piece:
Cue the soapsuds: It seems like just yesterday we met them. He was from the wrong sides of the tracks, she was the apple of her daddy's eye. The fell in love. So did we.

Back in the day, Black love was rarely displayed on TV. That changed in 1982 on ABC's All My Children when Jesse Hubbard (Darnell Williams) and Angie Baxter (Debbi Morgan) came together in the fictional land of Pine Valley. But on September 23, their love ends as AMC airs its final episode. READ MORE
By Jamey Giddens on July 08, 2011

Well hell, this is bittersweet timing. Just as All My Children is finding new life online, one of it's biggest stars has officially found a new gig. TV Guide's Michael Logan is confirming that Debbi Morgan (Angie, AMC) has inked a deal to join The Young and the Restless!
READ MORE
By Jillian Bowe on February 23, 2011

All My Children stars return for laughs on Hot in Cleveland! After Victoria (Wendie Malick) injures Susan Lucci (playing herself, of course!) Ms. Chase still gears up to play bit part on the sudser. Meanwhile, Joy (Jane Leeves) finds out the AMC actor (Michael E. Knight) she is currently dating has lied to her yet again, and is out for payback.
Hot In Cleveland airs at 10 PM EST on TV Land.
By Jillian Bowe on January 13, 2011
All My Children fan favorites Debbi Morgan and Darnell Williams are among those nominated for the 42nd NAACP Image Awards for acting in a daytime drama series. Check out the complete list of nominees after the jump. READ MORE
By Jillian Bowe on January 05, 2011
Let the games begin! ABC Daytime and TV Land have decided to team up for a crossover event for All My Children and Hot in Cleveland. On Feb. 16 and 23, AMC's Susan Lucci, Darnell Williams and Michael E. Knight will make guest star apperances on Hot In Cleveland to mix things up with Wendie Malick's character Victoria Chase. READ MORE
By J Bernard Jones on August 25, 2010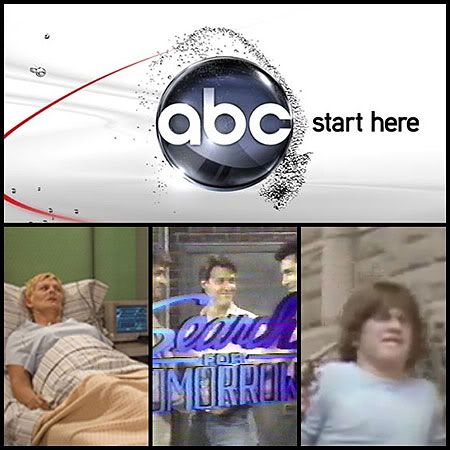 Watching the ABC daytime lineup lately has been a little déjà vu for this old time soap viewer. Perhaps "copying" is too strong a term. Maybe "homage" would be a better word or, perhaps, "sticky fingers." On the other hand, the stories in question here are different from either classic soap opera tropes (boy/girl-meets-hates-falls-in-love-with-girl/boy stuff) or classic soap cliches (supervillain-returns-from-the-dead-with-an-evil-twin shenanigans) because of their very specificity.
All three of the ABC's daytime dramas currently are airing stories or arcs that have been a little too close to the mark of several cancelled Proctor & Gamble shows, begging the question "Does Brian Frons really admire those old, now defunct serials as much as he loves pilfering CBS soap stars?" Let us count the ways: READ MORE