Darnell Williams
By AMC Girl on February 17, 2008
Usually, when I sit down to write my blog, I have a hard time figuring out where to begin, and what the tone is going to be. Sure, while I am sitting in front of the boob tube, watching All My Children, the ideas come to me fast and furiously. But sit down with the laptop? And my overly medicated mind draws a complete blank. I am warning you all, due to severe muscle spasms, I am medicated. But, I ask you, is there any other way to watch All My Children without slamming your head into the television?
So, that being said, I will start at the beginning. No, not the historical beginning of All My Children, but the beginning of the show itself. Have you seen the opening lately? Did you notice that on Rebecca Budig's first day back as Greenlee, Sabine Singh's character portrayal shot was replaced with hers? It was immediate. So, I put this question out to you - How long are we all supposed to wait before we see the other new or returning characters added to the opening? Where are the opening shots of Debi Morgan or Darnell Williams? Angie and Jesse were far bigger than Greenlee ever was, or will be. So, why weren't their shots added on Day 1?? If I were those actors, I would be adamant to get the same treatment as Rebecca did. Because to be quite honest here, All My Children will get far more long time viewers back showcasing Angie and Jesse, then parading Greenlee around. Also, are we going to see more of Frankie Hubbard now that his parents are in town? Or will he be faded into the background with the likes of Jonathan or Sean Montgomery? Both of whom have been ousted by the show.
While I think it is great that they are bringing back a popular veteran couple, I do not see success in their return. I can only hope and pray that All My Children can learn from past mistakes, and actually write a decent story for a veteran character. The reason I hold no hope is simple. Look at Adam Chandler, for example. What does he currently have as a storyline? Not much from where I stand. We have a powerful business tycoon, who upon getting his company back, does nothing to stomp on the person who put him in the predicament in the first place. Instead, we have Adam hiding bugs in rings to spy on JR. Please somebody over there at ABC, take Adam Chandler off the sedatives, and unleash his all to well known fury on Pine Valley. It is overdue, and very needed to help pick this soap up.
Another thing I do not understand is why they brought in the character of Samuel Woods as a love interest for Erica? Sorry here folks, but I do not see anyone as an adequate partner for Erica other than Jackson. Why make a big deal about Erica's 10th marriage if they were not going to make it last? So, I suppose now they are going to make Erica into a Martha Stewart type, selling off tons of stocks. Is this why her accounts are frozen? Also, WHY are they bringing this character in when there is still a spark between Erica and Jack, and there is so much story there to be told. I am warning you now, if and when they pair up Samuel and Erica, I promise you I am NOT going to have anything nice to say about it. Please feel free to call me on that, should I go back on my promise, which I won't.
There are so many veteran actors on this show, and no matter the writing team they have over there writing, nobody seems to do them justice. Gone are the catfights, jabs and one-liners of Erica & Brooke. The witty reparte of Palmer and Adam. Tad and anyone, for that matter. I did see some of the old chemistry sparks between Tad and Jesse, and alas that gave me hope. Hope that maybe for once the idiots at ABC are listening to us the viewers and maybe are bringing us back to family-centric stories.
While that sounds like a great idea, I somehow doubt this will ever come to fruition. Why should it? They have a bad habit over at All My Children of showcasing stories they THINK we want to see. Here are a few examples -
THEY THINK: we want to see Kendall's infidelity over and over.
WE WANT: to see Kendall and Zach with their children as a family unit. Happy. Draw your stories from that.
THEY THINK: We want to see Ryan and his bulging eyes every day on our screen, being the saviour of women and all in Pine Valley.
WE WANT: To see Ryan bedstruck with a blinding debilitating disease, with his eyes bandaged. Unable to save anyone, except us the viewers from having to look at him EVERY DAY.
THEY THINK: we want new characters brought in, and shoved in our faces.
WE WANT: Old favorites brought back, and actually written for in entertaining and challenging, and keeping us on the edge of our seats.
THEY THINK: we want to see the Kendall and Greenlee Show
WE WANT: to actually see other characters on the show too.
And lastly, before I re-medicate so I can sit through yet another disappointing hour of All My Children -
THEY THINK: We are loyal to watching.
I'M THINKING - Is there anything good on another channel?
So smarten up AMC Executives, remotes are very easy to use these days, and does not take any effort to change the channel. I wonder what is on NBC at 1 pm eastern time???
Before I Leave you this week, I would like to ask each and every one of you to please support Campbell's Go Red for Women's Heart Health Campaign.
Heart disease is the #1 killer of American women, but it's also largely preventable. Campbell, a proud supporter of the American Heart Association's Go Red for Women movement, is committed to empowering women with knowledge and tools so they can take positive action to reduce their risks and protect their health.
Please visit http://www.goredwithcampbells.com/ for more information, and be sure to click on this years winning red dress, for which Campbell's will donate $1 for each click.
It takes a moment of your time, but can give back a lifetime of moments for every woman they help. Thank You.
~AMC Girl-A heart disease survivor.
By Luke Kerr on February 16, 2008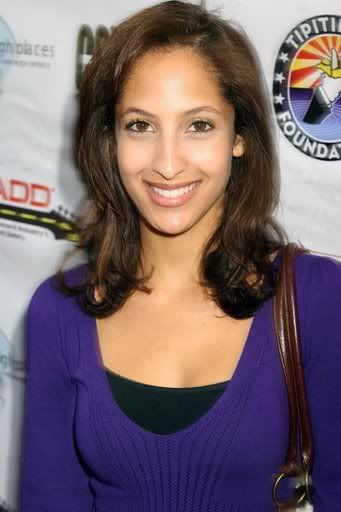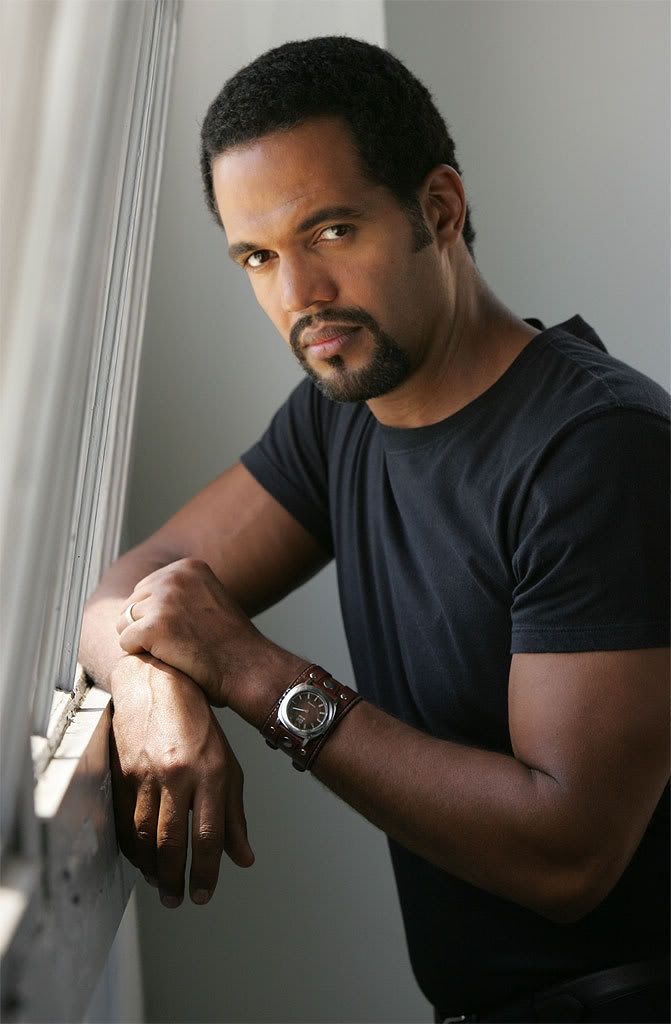 The Young and Restless cleaned up at the NAACP Awards with its stars Kristoff St. John and Christel Khalil winning the Outstanding Actor in a Daytime Drama Series and Outstanding Actress in a Daytime Drama Series respectively.
An interesting tidbit. The Young and Restless has won both awards every year since 1994 with the exception of 2007 when Passions' Tracy Ross won in the Outstanding Actress category.
However, I doubt that next year's awards are so "assured" with the return of Debbie Morgan and Darnell Williams to daytime. Both have widespread name recognition and have certainly been putting in amazing performances. Next year's awards could be a nail biter.
By Luke Kerr on February 15, 2008
I'll admit it. Angie and Jesse are the two best things to happen to All My Children in years. These two are amazing. Here's to hoping for a long and prosperous run and that they don't end up killed off by another Pancake Killer.
By Luke Kerr on February 14, 2008
By Kelly on February 10, 2008
I just came across these pictures and I had to share them!!!!! I *heart* Angie and Jesse!!!!!
By Luke Kerr on January 27, 2008
In an episode of Daytime Confidential to air this week Foxy, Jay and I were discussing General Hospital in comparison to All My Children and One Life to Live when it comes to using their veterans. The discussion got me to thinking.
General Hospital is, without question, the #1 ABC soap in terms of ratings. It has the nicest sets. It has the biggest sweeps stunts in daytime. It seems to be nominated for Emmys more than the One Life to Live or All My Children. However, even with this going for it, proportionately speaking it has the fewest veteran actors in front burner storylines. Why is this and does this seem odd to anyone else?
Take for example All My Children and One Life to Live.

All My Children's ratings have been in the toilet by comparison. Fans are crucifying it because the writing has been horrible and many of the characters are being written out of character. But even with all this going against it, it has brought back the veteran/heritage characters portrayed by Debbie Morgan (Angie) and Darnell Williams (Jesse) and still features Susan Lucci (Erica Kane), David Canary (Adam Chandler), Michael E. Knight (Tad Martin), and Walt Willey (Jackson Montgomery) prominently in its storylines.
Over on One Life to Live, which is by far the best written soap in daytime but whose ratings have yet to reflect its quality, it is jammed packed with veteran/heritage actors/characters. Erika Slezak (Victoria), Robin Strausser (Dorian), Robert S. Woods (Bo), Hillary B. Smith (Nora), Patricia Mauceri (Carlotta), Catherine Hickland (Lindsey), Kassie DePaiva (Blair), Patricia Elliot (Renee), Trevor St. John (Todd), and Timothy Stickney (RG).
General Hospital on the other hand.
Unlike All My Children or One Life to Live, General Hospital suffers from a bad case of anti veteran actor/heritage characteritis. Sure it has John Ingle (Edward), Leslie Charleson (Monica) Jane Elliot (Tracey), Anthony Geary (Luke), Jackie Zeman (Bobbie), John J. York (Mac), Kin Shriner (Scotty) and now Kristina Wagner (Felicia) but does General Hospital use them? Let's take a look.
Anthony Geary of course gets pretty much as much airtime as he wants but unfortunately for us there seems to be a direct correlation between when Anthony Geary goes on vacation and when Jane Elliot's screen time evaporates.
Then we have John Ingle and Leslie Charleson who have been relegated to deaths, funerals, and hostage situations. Sure we've been told for years that Leslie will get a major storyline and it appears that the drinking storyline may be the storyline we've been promised but will TPTB go through with it and not drop it? Only time will tell.
Over at the Scorpio household John J. York must be getting dust bunnies in his ears as little he is used. How is it that with all the crime in Port Charles that the Chief of Police is rarely seen? I'll tell you. It's more glamorous to have dark and brooding "heroes" take care of the bad, bad, bad men of Port Charles than to actually have an effective police force. Now we have Kristina Wagner back as Felicia to investigate Georgie's death but will we actually get a good investigation or will we just see her once or twice a week and then she'll disappear faster than Helena in the Wyndamere tunnels?
Talk about potential. Kin Shriner returns to the role of the ever-popular Scotty and wham bam bang he has a son he never knew of. Should be a good right? Apparently, wrong. Instead of building up the Luke vs. Scotty rivalry over their children, Shriner has languished in the land of back burner actors while his character's son has gone from being the man of choice for Lulu to the underdog in a romantic triangle.
Lastly we have Jackie Zeman. Poor Jackie Zeman. The actual General Hospital, you know the one that the show is named after, is finally getting almost equal airtime as the mob related storylines and Bobbie is no where to be found. We had a glimmer of hope after Zeman was dropped to recurring and a week later Luke was in the hospital and we saw Bobbie more in two weeks than we had the entire previous year. I don't know about the rest of you but I had hoped that Zeman would have been lucky enough to be one of those recurring actresses who the moment they were dropped to recurring we saw them almost every day. No such luck.
Adding insult to injury, one can count on two hands the number of times Bobbie has had scenes with her daughter Carly (and "star" of the show) since Laura Wright has taken over the role. We won't mention the fact that we have yet to have a scene between Bobbie and Sebastian Roche's Jerry. So what that he held her daughter hostage. So what that he was once a man that Lucas looked up to. So what that Jerry and Bobbie were once engaged. Seriously, shouldn't we have had some sort of face off between these two over everything that has happened since Jerry's return almost a year ago? One would think so. Or at least I do.
Which leads me to my biggest problem.
How is it that all All My Children and One Life to Live can have so many veteran actors/heritage characters front and center when apparently General Hospital, with all it has going for it, can't "afford" to throw its veteran actors/heritage characters a bone in the form of meaty storylines? How is it that Genie Francis can't get a contract that would bring her back to the show and the fans that adore her?
Could it be the fact that General Hospital (the show) seems to be spending a fortune on a long line of characters that we as fans have no connection to a core or heritage family?
Why do we keep getting new doctors and nurses (no offense to the actors) up the whazoo when Monica isn't fighting for chief of staff or Bobbie isn't giving Epiphany a run for her money as head nurse?
Why is John J. York's Mac Scorpio portrayed as a bumbling idiot with little airtime when his police force either A) rarely works as in the case of Lucky and the now departed Coop or B) a long line of basically nameless detectives who we either don't care about or are used instead of Mac? On top of all this doesn't it seem a bit odd that Spinelli does more investigating than the cops? Mac would get more airtime if he quite the force and started a detective agency with Spinelli than he's getting now.
I don't want anyone to interpret my thoughts as bashing the talented and not so talented (depending on how the various fan bases view them) actors and actresses who were lucky enough to land a contract and get airtime. That isn't what this is about.
What this is about.
What this is about is that in a time when both All My Children and One Life to Live are using there veterans in larger numbers. We now have, at minimum, nineteen characters on contract with General Hospital that arrived within the last three years that are not connected to a core or heritage family. Of those nineteen characters at least ten of them (possibly more) appeared on our screens this past Friday.
With such a large number of new characters circulating on a show on a daily basis, is it to much to ask that say three or four of these ten (or more) characters don't appear on any given day in order to give a veteran or two an opportunity to have some screen time and an actual storyline? There has to be a way to balance all the new character while also featuring veteran actors/heritage characters isn't there?
I certainly hope so.