Daniel Goddard
By Luke Kerr on March 02, 2009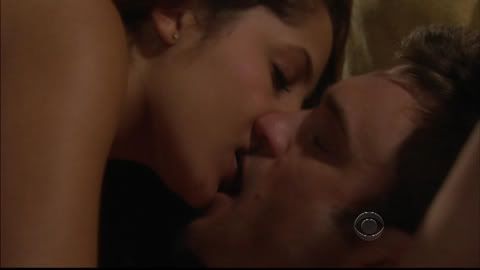 I may not be a fan of Cane (
Daniel Goddard
) and Lily (
Christel Khalil
), but I know some of you are. So for those of you who love this couple, here are the
BeastMaster
and his beauty. More pictures after the jump.
READ MORE
By Jamey Giddens on February 27, 2009
Cane Ashby (
Daniel Goddard
) has to be one of the most perplexing characters in daytime. When
Lynn Marie Latham
created him, he was a sexy rogue who seemed to have a secret agenda where the Chancellors were concerned. While I rarely give LML credit for her reign of ineptness over
The Young and the Restless
writing room, Cane was definitely one character she had a better handle on than the current Dream Team.
There must have been more magic in Lily's (Christel Khalil) love box than in the hat that made Frosty the Snowman come to life, for this once-streetsmart Aussie to transform into the biggest doof in television after falling in love with her. Most men find out the baby isn't their's and they start yelling "BOO YAH, in yo face!" at the trick who lied to them about paternity, that is before they start doing a combination of the Running Man and the Cabbage Patch— at least that's how they act on Maury Povich— but Cane wants to raise a child that isn't even his? Dummy!
READ MORE
By Jillian Bowe on February 22, 2009

Does anyone else hate baby girl Abbott's name?
By Jamey Giddens on February 18, 2009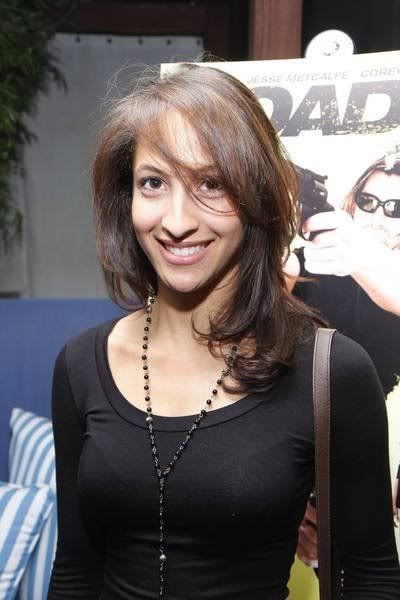 I know I've been hard on
Christel Khalil
(Lily,
The Young and the Restless
), but the actress really impressed me in her scenes where Lily blasted Chloe (
Elizabeth Hendrickson
) and Billy (
Billy Miller
) about their dirty, little baby secret this past week. For the first time in awhile it felt like Khalil was holding her own and even showed that she has the potential to make the character every bit her late mother's daughter. Finally, I remembered why I enjoyed the character and actress so much during her initial teen storyline stint opposite
Michael Graziadei
. Khalil further impressed me in a recent
interview with Michael Fairman
, where she had high praise for new boss
Maria Arena Bell
, proving she didn't drink from the LML kool-aid and actually knows the difference between good writing and bad writing for her show.
Michael Fairman: Have you noticed a difference in the scripts under Maria Arena Bell and the new regime? READ MORE
By Luke Kerr on February 17, 2009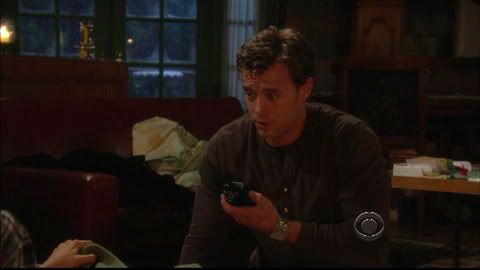 Unto us an Abbott is born, wrapped in swaddling, its mother lying in a cabin. I loved that Billy Abbott was there for the birth of his child on yesterday's
The Young and the Restless.
Billy Miller
and
Elizabeth Hendrickson
did great jobs in those scenes. The look on Billy's face in the picture above was priceless and hearing Chloe make him promise to take care of the baby no matter what gave the character of Chloe a tad bit more humanity.
Then there were Lily (Christel Khalil), Cane (Daniel Goddard) and the snow storm. I understand the theory of sending someone out into the middle of a snow storm to get help, but to turn it into a telephone/walkie talkie relay seemed a little odd. I will give Lily this though, at least she was willing to help Chloe. As for Cane, wasn't the death of Brad (Don Diamont) enough to keep the upstanding citizens of Genoa City from trekking through the forest in the middle of a snow storm? Chloe appeared to have made it to the cabin before the snow storm hit, but Cane went searching for a cabin he'd never been to as a snow storm hit? I understand love conquers all, but stupid is as stupid does and Cane proved once again that beauty does not beget brains. More pictures after the jump. READ MORE
By Jillian Bowe on February 15, 2009

Damn is anyone else getting goosebumps? This has me talking in tongues right about now!