Daniel Cosgrove
By Jillian Bowe on November 12, 2009

Soap Opera Digest is reporting ex- Guding Light star, Daniel Cosgrove has been cast on As The World Turns. The show is keeping mum on what role the actor will be playing. Cosgrove's airdate is slated for early 2010.
By Mike Jubinville on October 26, 2009
Fans came out in droves to the Hyatt Regency in Pittsburgh this weekend for the So Long Springfield event, saluting 72 years of
The Guiding Light
. Since the event was sold out, it was clear that it would be crowded, but I certainly wasn't prepared for the amount of people who turned out to say goodbye to something that they hold so close to their hearts.
READ MORE
By Jillian Bowe on October 21, 2009
Seems like the gang over at
Venice
are playing a game of Red Rover.
Soap Opera Digest
is reporting
Jeff Branson
is out as Owen in
Venice
and now
Days of our Lives
screen gem
Galen Gering
has been tapped to take over the role. A few months ago,
Daniel Cosgrove
was slated to play the role in
Crystal Chappell's
web series, but had to pull out due to a scheduling conflict, resulting in Branson taking on the role.
By Mike Jubinville on September 30, 2009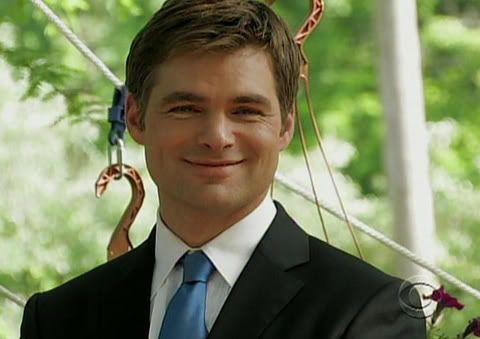 Wow, look what happens when you read the newspaper. Six stars from
Guiding Light
will make appearances at Panera stores around the Pittsburgh area to kick off Breast Cancer Awareness Month on Thursday, October 1...that's
tomorrow
soap fans! Catch KDKA's
Pittsburgh Live,
then hit the road with your best suds buds. More information after the jump.
READ MORE
By Jillian Bowe on September 29, 2009
Daniel Cosgrove
will not make the first season of former co-star
Crystal Chappell's
web series
Venice
. On
Twitter
, the actress tweeted,
I have some bad news. Danny C is unavailable to work in October. Busy actor! He sends love and regards to Venice. And promises to jump aboard next season!
Fear not fans! Chappell snagged another former co-star from Guiding Light, Jeff Branson! Says Chappell,

We have Jeff Branson! And I cant tell you how happy that beauty, Emmy winner is with us.! Jeff's a friend!
By Mike Jubinville on September 25, 2009

Guiding Light
may be off the air, but some fans will have a chance to give the show and some of it's stars a proper send off. Pittsburgh will kick off a "So Long Springfield" event that will host ten actors from GL. Pittsburgh has long been a core fan base and as a result, it was chosen to be the first stop. There is an afternoon and evening session slated for Saturday, October 24 and an afternoon session set for Sunday, October 25.
If you can't make it to Pittsburgh, then head on down to the next stop, Atlanta. An afternoon and evening event is scheduled for Saturday, November 7. The website has important information, so click HERE to get the scoop before you make your plans. Don't miss out on your chance to say so long to Springfield!