Dan Gauthier
By Jillian Bowe on October 05, 2010

Soap Opera Digest
is reporting
Dan Gauthier
is back on
One Life To Live
. Gauthier returns on Nov. 18, just in time for Turkey Day!
By Jillian Bowe on December 09, 2009
SOAPnet.com is reporting Dan Gauthier will be bringing Kevin Buchanan back to Llanview early next year on One Life To Live. This comes on the heels of the news Daytime Confidential first reported concerning Melissa Fumero (Bitchy Bangs) and Laura Bonarrigo (Cassie) also heading back to the the sudser for limited runs. With Gina Tognoni making her 2010 debut as Kelly around the same time, and Gauthier's return rumored to be a short one, could this be the beginning of the end for Kelly and Kevin?
By Johnathon on August 24, 2009
What's that I hear? The pitter, patter of
One Life To Live
fans' hearts racing? Yes, I believe it is.
Soap Opera Digest
is
reporting
that heartthrob
Dan Gautheir
is returning to
One Life To Live
to once again take over the reigns of Kevin Lord Riley Buchanan.
Kevin was last seen briefly in 2007 for his grandfather Asa's funeral.
Are you excited to have Dan back in the role of Kevin? Or was there another portrayer of Kevin that you liked better?
Thanks to Daisyclover1938 for the tip!
By Luke Kerr on December 19, 2008
Watch it and weep folks! Weep that the return of
Lost
is so far away. Even better, according to the
Suds Report
,
One Life to Live
star
Dan Gauthier
will be appearing in at least one episode this season.
By Luke Kerr on October 29, 2008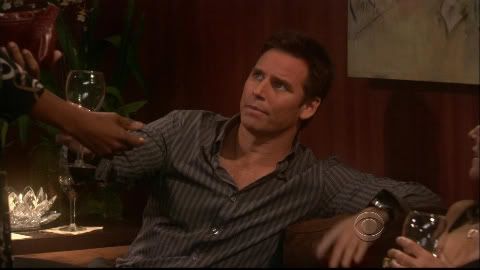 Did you see
The New Adventures of Old Christine
last night? If not so you missed former
One Life to Live
star
Dan Gauthier
who played a love interest in the episode. Check out more images after the jump!
READ MORE