Crystal Hunt
By J Bernard Jones on February 18, 2009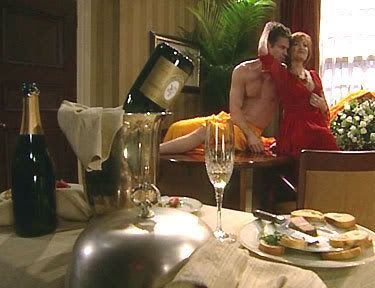 To say that One Life to Live is on fire these days is making a declaration verging on cliche. Each and every episode is a marvel of writing, acting and storyline integration. It is a shame that its ratings don't reflect the awesomeness of its writing and ensemble.
If OLTL has two weak links story-wise, one is the Vanessa/Ray/Cristian black widow/revenge story and the teen drug plot. I agree that the former is very undeveloped at this point, with characters that few seem to find interesting on an already crowded canvas. The latter, the drug storyline, has suffered from a different sort of problem: despite some solid acting, the interactions and dialogue among most of the teen set (not to mention the unrealistic shock of the school principal) is rather unbelievable. At times it sounds as if the teens are in a very bad ABC Afterschool Special and we're waiting for the inevitable overdose, a crisis of conscience and a moral to the story that "drugs are bad."
However, I'm beginning to think the story is not about completely about the teens. I think there are two drug stories going on at the same time and the second one is about the adults. The drug isn't marijuana or cocaine. The drug is alcohol. READ MORE
By Luke Kerr on February 17, 2009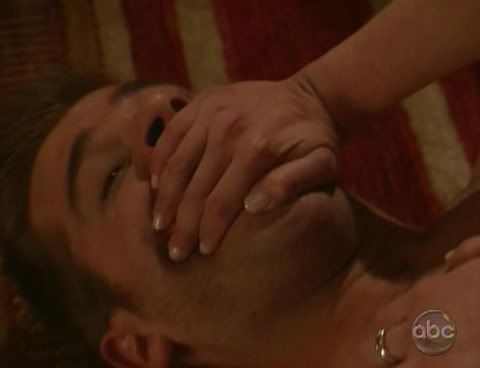 A big thank you to the readers who helped me solve my
Go Red Ball Mystery Man
question. For those like me who wondered who the actor is, his name is
Scott Evans
and he portrays Oliver Fish. As I suspected, my fast forwarding most police station scenes (I watch the Bo, Rex and Nora scenes) is the cause of my confusion, since he's a police officer. Thank you to all who commented and cleared things up for me. Now I have to ask, would you like to see Oliver with Layla or Stacy? More pictures from today's show after the jump.
READ MORE
By Luke Kerr on February 13, 2009
By Luke Kerr on January 30, 2009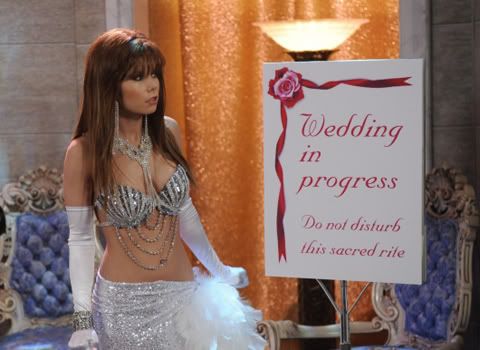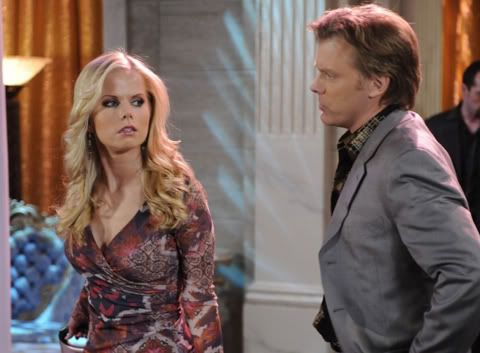 Former
Guiding Light
star
Crystal Hunt
is about to make her debut on
One Life to Live
. All her character needs now is a little black dog so she can say something along the lines of "We're not in Springfield anymore Toto." Check out more pictures after the jump.
READ MORE
By Daytime Confidential on December 16, 2008
On today's ABC episode of Daytime Confidential Luke, Belinda and Regan discuss the latest news from All My Children, General Hospital and One Life to Live including...
Former Guiding Light star Crystal Hunt joining One Life to Live as a stripper. Scott Clifton and One Tree Hill's Brett Claywell coming to Llanview. Tonya Walker returns as Alex Olanov and Kamar de los Reyes's plans to leave One Life to Live.
Natalia Livingston returns to General Hospital as a new character. Who might she paired with and what might her storylines be? Maurice Bernard re-signs his contract, what does this mean for Sonny and the viewers? Word has it that General Hospital may flash forward in time. Can pretty much anyone get cut and it be blamed on the economy?
All My Children's Jake gets harsh with Amanda but does it make sense? Does Taylor have better chemistry with Brott or Frankie? Is the show trying to force to many pairings and not letting magic happen organically?
All this and more on today's ABC episode of Daytime Confidential.
Be sure to leave your comments on all the latest going ons in the world of soaps by calling the Daytime Confidential comment line by calling 917-677-9757.
Listen to Daytime Confidential by clicking on the Daytime Confidential Player at the bottom of this post or Download us for FREE via iTunes. Vote for us on Podcast Alley. Add us as a Friend on MySpace and Facebook.

By Jillian Bowe on December 10, 2008
Former
Guiding Light
star
Crystal Hunt
(ex-Lizzie) has landed a long term role on
One Life to Live
. The Emmy nominated actress arrives in Llanview as Stacy, a stripper who's linked to one of the residents of the fictional town.
Rumors are buzzing that the character may be related to crime lord daughter turned top cop Talia (BethAnn Bonner). Hunt's first day onscreen is slated for Feb. 6.