Crystal Hunt
By Jamey Giddens on June 19, 2009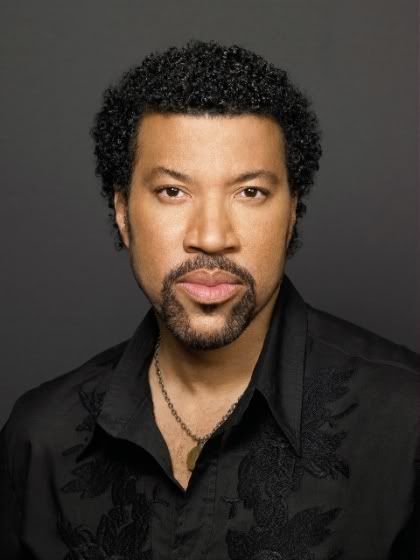 In honor of
Comodores
legend, and one of my favorite singers,
Lionel Richie
appearing on
One Life to Live
, I figured I would offer up what would happen if Richie runs into Llanview's most popular resident while he's in town, set to his iconic-yet-slightly creepy ballad "Hello".
Lionel: I've been alone with you inside my mind.
Stacy: Yeah, that used to happen to me with Rex, but Paxil cleared it right up!

Lionel: And in my dreams I've kissed your lips a thousand times.

Stacy: Dude, you totally can't say that shit outloud! They will lock you up! Only tell your really pervy stuff to Roxy. No one listens to her or her beaver!
Lionel: I sometimes see you pass outside my door.

Stacy: I was looking for those bags of blood I missplaced.
Lionel: Hello?
Stacy: Goodbye.
Lionel: Is it me you're looking for? READ MORE
By Jamey Giddens on June 19, 2009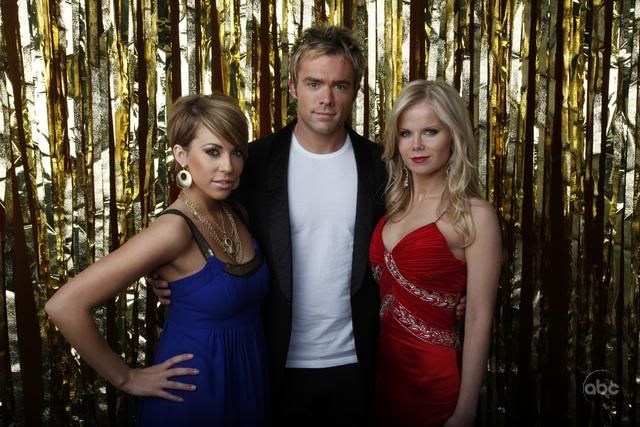 Brian Frons
will no doubt have on his 3D glasses next week when Rex (
John-Paul Lavoisier
) screws Stacy (
Crystal Hunt
) on the floor like a wild dog before Gigi (
Farah Fath
) can tell him the heifer has been lying about saving their son.
Carolyn Hinsey
has this
preview
from Lavoisier about the stomach-churning plot twist for
New York Daily News
.
Rex gives Stacy the keys to [his club] Ultra Violet so she can teach a ballet class to little girls," says Lavoisier. "Rex is downing a beer when Stacy turns on the charm: 'What do you want, Rex?' He looks at her and ... they wind up doing it on a dance mat that had just been used by a bunch of minors."
By J Bernard Jones on May 30, 2009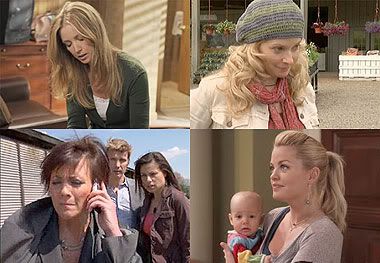 AUTHOR'S DISCLAIMER: The title of this blog entry is solely a reference to the writing styles of the shows mentioned and nothing more.
"The effect of drinking a Pan Galactic Gargle Blaster is like having your brains smashed out with a slice of lemon wrapped round a large gold brick." — The Hitchhiker's Guide to the Galaxy, Douglas Adams
That description of what is known as the best fictional alcoholic drink in the known universe is exactly how I feel watching a few of my favorite daytime dramas these days. Unlike that improbable drinky drink, this is hardly a compliment. There is something really odd going on all over the soap dial with the ham fisted lack of subtlety and general narrative blundering going on.
In a couple of recent entries, I pointed out how All My Children's "Who Killed Stuart (Not Adam) Chandler?" murder mystery has been marred by a lack of, well, mystery. As I said, what had the potential to be a great whodunit has been turned into the soap opera equivalent of Clue, one which is losing my interest very rapidly, especially when compared to increasingly delicious and twisted "Who Killed Edmund Winslow?" whodunit concurrently airing on Guiding Light. The latter show is peeling back layers and layers of motive and opportunity, while the former is peeling like an onion: it is making me cry. As it happens, AMC isn't the only egregious offender of hitting us over the head with the narrative equivalent of a slice of lemon wrapped around a large gold brick these days: the other two are As the World Turns and, shockingly and in some circles blasphemously, One Life to Live. READ MORE
By Luke Kerr on May 28, 2009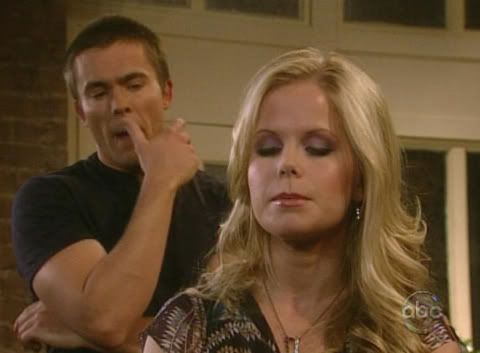 Take your best Caption This shot at this scene from yesterday's
One Life to Live
. I almost think that Rex provides more inspiration than Stacy.
By Jamey Giddens on May 09, 2009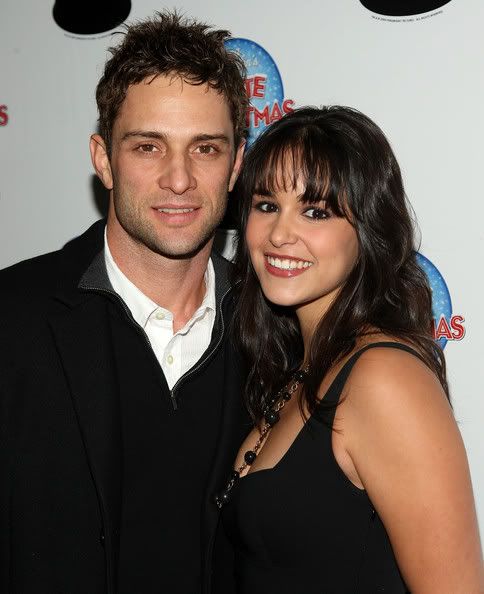 It looks like Daytime Confidential bloggers aren't the only ones who love our Bitchy Bangs. In the latest issue of
OK!
,
One Life to Live
hunk
David Fumero
is featured in the magazine's Man Candy Feature, and has some sweet things to say about his wife, Melissa (ex-Adriana, OLTL).
"We're obsessed with each other." David tells OK! of actress Melissa, whom he met on the daytime drama and married a year ago. "We're so good together it's all natural."
Sigh. Wouldn't it be wonderful if David could whisper sweet nothings in Melissa's ear and convince her to come back and save us—and Rex and Gigi's (John-Paul Lavoisier and Farah Fath) storyline—from the plague that is Stacy (Crystal Hunt)? For more on what David has to say about things like his and Melissa's TV addiction and his desire to live on the edge, check out the latest issue of OK!, and don't forget to pick up your copy of his new soaptastic movie Manhattanites!
By Jamey Giddens on April 22, 2009
TV Guide Canada
's
Nelson Branco
has released his list of
Soap's Worst Actors
. No surprise,
The Bold and the Beautiful—
or
Passions 2009
as I like to call it— leads the pack with three folicle strutters making the cut.