Crystal Hunt
By Jamey Giddens on July 29, 2009
One Life to Live's
Farah Fath
(Gigi)
goes
on the record
with
TV Guide Canada
's
Nelson Branco
, admitting she hates the Morasco Fiasco storyline revolving around
She-Who-Ate-Llanview-With-Brian Frons'-Blessing
aka Stacy (
Crystal Hunt
), just as much as the rest of us. She also reveals how she read on a lil' ol' website named Daytime Confidential how liquid hot
Gigi's chemistry is with Schuyler
(
Scott Clifton
)! Here's a sneak peek:
TVG: Let's talk about this Stacy mess/fiasco. How do you make a contrived storyline work when you don't believe in the material?

FF: I haven't gone on record yet to state how much I loathed that storyline. This is not news to [head writer] Ron [Carlivati] and [executive producer] Frank [Valentini]. They saw right through me! They knew I was fed up. The most frustrating was that Rex and Gigi were so blatantly stupid. I knew the viewers would have the same reaction. I have enough experience to know what makes a good soap story, and this wasn't it. You can't piss off soap fans. Maybe for a few episodes, fine, but not for half of the entire year. There was nothing rootable about this storyline. It's been the hardest storyline of my career. I did my best. Fans on the Internet could tell I was unhappy but I didn't throw in the towel. That's impossible, but there is only so much I can do. For the most part it was really hard. It got to the point when I got home I would just cry. I almost had a few nervous breakdowns! I couldn't understand our characters' motivation. It was great to have John-Paul there to be my rock and make me feel better because we were going through the same thing. "This too shall pass …," he'd say to me. Rex took the most hits because of this story so I shouldn't complain, really. It was sad because the 1968 storyline was our favourite story of our careers. READ MORE
By J Bernard Jones on July 29, 2009

THE STORY:
A pretty young woman arrives in town whose at-first-glance harmlessness is quickly revealed to be a thin veil for a scheming sociopath. She is pining after "the man who got away" and is hellbent on getting him
any
way she can. She's a lethal mix of Little Debbie and Lizzie Borden, unhealthy amounts of saccharine mixed with dead-eyed lunacy. With gleam in her cuckoo for cocoa puff eyes, she embarks on a reign of terror of blackmail and personal vendettas. The she-devil tangles with an older woman who know her evil ways and does her damndest to banish the rivals for her insane affection. She even uses a pregnancy to try to snare her quarry. Her delusions grow just as fast as her enemies list until they've had enough....
The evil on a stick chicka I am referring to is not One Life to Live's kewpie doll psycho Stacy Morasco (Crystal Hunt), but rather the thoroughly unbalanced, off the wall Nora Fulton from The Edge of Night. READ MORE
By J Bernard Jones on July 25, 2009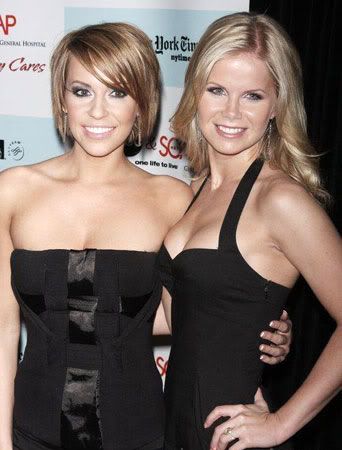 Dear Mr. Valentini,
I love One Life to Live, I really do. I haven't written much recently about your show on Daytime Confidential because there is so much going on at any given time that it can be hard to get a handle on which areas to focus. This is not a bad thing. You and your head writer Ron Carlivati have fashioned a fast moving, entertaining, and thoroughly engaging hour of daytime television that has catapulted it to the top of ABC's afternoon lineup. Bravo! There is far more good than bad on OLTL and in this case, no news can usually be good news. There is, however, one little thing that bugs me and it occurs to me that you — and only you — can fix it:
For the love of Harding Lemay, please put a merciful end to the disastrously choreographed fights between Gigi & Stacy! READ MORE
By Jamey Giddens on June 27, 2009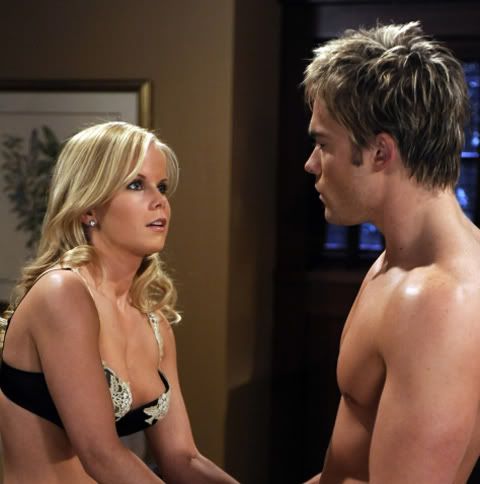 John-Paul Lavoisier
(The Character Formerly Known as Rex Balsom)
talked
with
Michael Fairman
for
Michael Fairman Soaps
, revealing that the Morasco Fiasco storyline starring
Crystal Hunt
, as Stacy, has pretty much been just as hard for him and real life lady love
Farrah Fath
to play, as it has been for we the viewers to watch.

Michael Fairman: Has this storyline with Stacy been hard for you to play, JP?

Johhn-Paul Lavoisier: It's incredibly hard for me to play because it's far-fetched. Rex sleeps with Stacy and it's such a mistake, and it's what's written. It's where Rex's head is at the moment.
So, I have to commit to the material, but it is hard to play. I want Rex to see through what Stacy is doing, but right now the way it is being written,
he is not. Stacy is winning and Stacy is able to fake him out at least for a moment. It probably is going to ruin his life down the line, and even more so with the aftermath of the sex. I am doing my best. READ MORE
By Jamey Giddens on June 19, 2009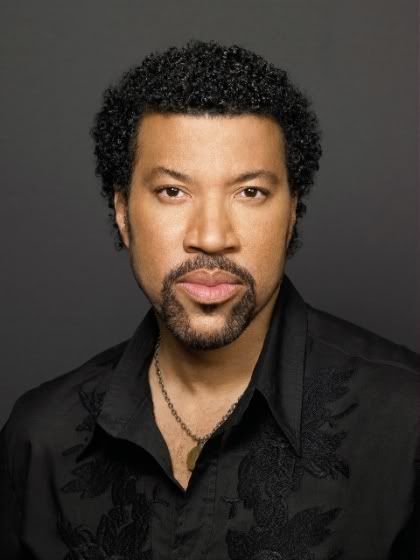 In honor of
Comodores
legend, and one of my favorite singers,
Lionel Richie
appearing on
One Life to Live
, I figured I would offer up what would happen if Richie runs into Llanview's most popular resident while he's in town, set to his iconic-yet-slightly creepy ballad "Hello".
Lionel: I've been alone with you inside my mind.
Stacy: Yeah, that used to happen to me with Rex, but Paxil cleared it right up!

Lionel: And in my dreams I've kissed your lips a thousand times.

Stacy: Dude, you totally can't say that shit outloud! They will lock you up! Only tell your really pervy stuff to Roxy. No one listens to her or her beaver!
Lionel: I sometimes see you pass outside my door.

Stacy: I was looking for those bags of blood I missplaced.
Lionel: Hello?
Stacy: Goodbye.
Lionel: Is it me you're looking for? READ MORE
By Jamey Giddens on June 19, 2009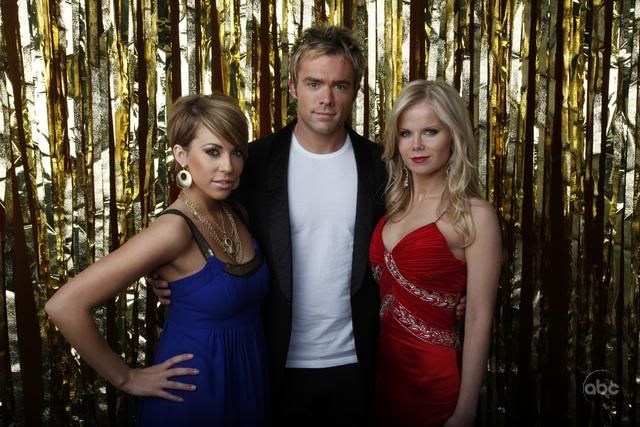 Brian Frons
will no doubt have on his 3D glasses next week when Rex (
John-Paul Lavoisier
) screws Stacy (
Crystal Hunt
) on the floor like a wild dog before Gigi (
Farah Fath
) can tell him the heifer has been lying about saving their son.
Carolyn Hinsey
has this
preview
from Lavoisier about the stomach-churning plot twist for
New York Daily News
.
Rex gives Stacy the keys to [his club] Ultra Violet so she can teach a ballet class to little girls," says Lavoisier. "Rex is downing a beer when Stacy turns on the charm: 'What do you want, Rex?' He looks at her and ... they wind up doing it on a dance mat that had just been used by a bunch of minors."