Crystal Chappell
By Luke Kerr on August 24, 2009
Mimi Torchin is reporting in the latest edition of The Soapgeist that Crystal Chappell will be playing the lead role in Venice the Series.
I have a fantastic piece of industry news that I have the privilege and great joy to share with you. In light of what we have all shared in this column and in the vast Twitterverse that has connected so many of us in Otalia sisterhood, you might have an idea about what this announcement is. So, to end the agony of weeks of speculation, let me just say this: Crystal Chappell (Olivia, GL) confirmed to me that she will, indeed, be playing the lead role of Gina in Venice the Series, the eagerly anticipated web serial she is producing. Although it had always been her intention to play Gina, a gay designer and Venice's central character, her return to DAYS as Carly threw a monkey wrench into those plans.
By Jillian Bowe on August 19, 2009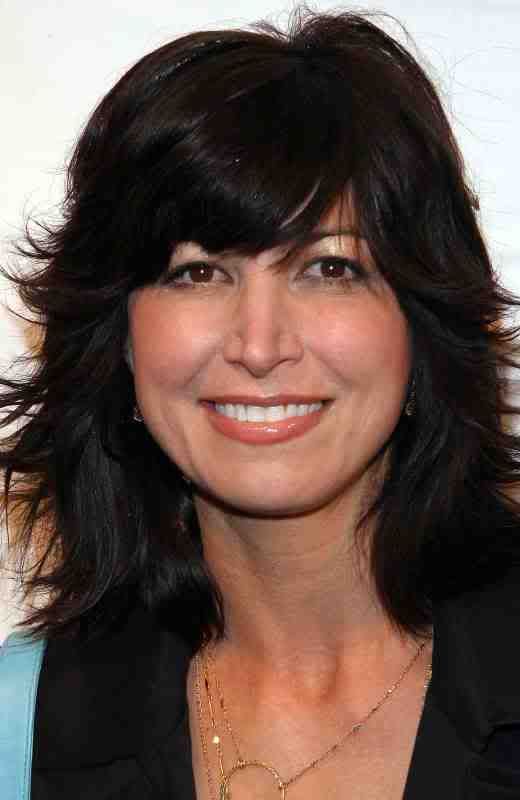 Crystal Chappell
is doing it big when it comes to her web series
Venice
.The actress tweeted:
So excited to be able to tell you

Elizabeth Keener

is joining

Venice

as Lara! We're thrilled to have her
Keener is best known for her role on Showtime's The L Word as Dawn Denbo, a business rival to Pam Grier's Kit Poter and younger sister of Oscar nominated actress Catherine Keener.
Thanks to rocki345 for the tip!
By Jillian Bowe on August 14, 2009

Crystal Chappell (Olivia) tweeted great news for fans of Guiding Light star Daniel Cosgrove (Bill). Her former on-screen love has joined her web series Venice! Tweets Chappell:

Got some amazing news! Danny Cosgrove is Venice bound! He's playing Owen, Gina's brother. Love him!

Kudos to the both of them working together again! Shoutouts to Addie and Raquel for the tip!
By Jamey Giddens on August 14, 2009
The magnificant
Louise Sorel
talks about her most famous soap opera storyline to date—burying Dr. Carly Manning (
Crystal Chappell
) alive— in
Part III
of her interview with
We Love Soaps
'
Damon Jacobs
.
We Love Soaps: And Vivian burying Carly alive during the summer of 1993 ended up being one of the most famous and beloved story lines in soap opera history. When you learned that Vivian was going to be responsible for trying to pull of one of the most grisly and cruel murders on daytime, how did you respond? READ MORE
By Daytime Confidential on August 11, 2009
On today's CBS and Days of Our Lives episode of Daytime Confidential Luke, Jamey, Mike, Jillian and Melodie discuss the latest in As the World Turns, The Bold and the Beautiful, Days of Our Lives, Guiding Light and The Young and the Restless news and storylines, including:
Has As the World Turns figured out a way to salvage Paul Ryan by giving him amnesia? Lily went hard against Meg, but should Lily be with Damian or Holden? The DC gang reacts to Henry Coleman being James Stenbeck's son. Jamey provides an update on Josh Griffith's status at ATWT.
Is Brad Bell getting his groove back? The Bold and the Beautiful's ratings are up. What might be the reason? Jamey has a suggestion. Which photo shoot was better, the royalty photo shoot at Forrester or the cougar photo shoot at Jackie M? Jillian likes one, Luke and Jamey like the other. Is Donna or Brooke the true queen at Forrester?
Mel plans on following Crystal Chappell from Guiding Light to Days of Our Lives and has been watching it to get acquainted. She shares her thoughts, as a new viewer, on the latest Salem happenings. Kate realizes she is love with Daniel. Rafe's sister Arianna is dealing drugs out of the Brady pub.
Katherine Chancellor and Michael Baldwin are going to Springfield. The gang discusses what in the world they might be doing there. Dinah confesses and leaves Springfield. Guiding Light filmed its last scenes at CBS Center.
Jillian is in The Young and the Restless heaven. Nikki confessed her love for Victor and Victor went in search of Nikki. The Newman's Zapato died, but did they have to show it? Jamey discusses Kristoff St. John's interview with BuzzWorthy Radio in which he talks about the lack of black writers and directors in daytime.
Help support and improve the Daytime Confidential podcast: Take a few minutes to fill out the two Daytime Confidential listener surveys: Listener Survey A l
Be sure to leave your comments on all the latest goings on in the world of soaps by calling the Daytime Confidential comment line by calling 917-677-9757.
Listen to Daytime Confidential by clicking on the Daytime Confidential Player at the bottom of this post or Download us for FREE via iTunes. Vote for us on Podcast Alley. Add us as a Friend on MySpace and Facebook.


READ MORE
By Melodie on August 11, 2009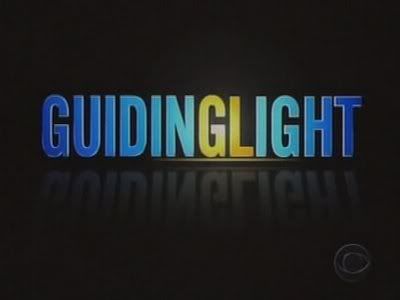 After 72 years in show business,
Guiding Light
officially films its last episode ever today in Peapack, New Jersey.
Crystal Chappell
(Olivia Spencer),
Frank Dicopoulos (Frank Cooper)
,
Tina Sloan (Lillian Raines)
, and
Liz Keifer (Blake Marler)
, have all been live updating their Twitters from the set. Be sure to check all those out and also join into the Guiding Light
Twitter
Party( hashtag #guidinglightforever).