Clementine Ford
By Jamey Giddens on May 11, 2009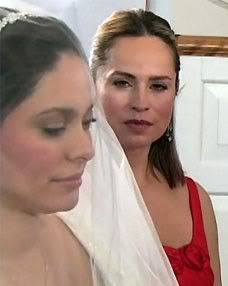 Not to be outdone by the boys,
After Ellen
has also released their 2009 list of the hottest women in pop culture. The highest daytime honor went to funny lady
Ellen Degeneres
at Number 15, but talking strictly soaps, it was
Young and Restless
newcomer
Clementine Ford
at Number 18. Ford won critical acclaim, as well as rabid popularity for her stint on the Showtime cable series
The L Word
.
Ford wasn't the only soaper on the list, the recently-cancelled Guiding Light made an impressive showing, with both halves of sapphic supercouple Otalia, Crystal Chappell and Jessica Leccia, making the cut at Number 50 and Number 60, respectively. You hear that Lifetime and Oxygen? You could have your L Word follow up right here! The smoking hot Chappell also came in Number 7 on After Ellen's Hot Women Over 40 List. The equally-stunning Leccia made Number 12 on the website's Hot Women of Color List.
By Jillian Bowe on May 05, 2009
Coming off the heels of Miss California
Carrie

Prejean's
April 21 sit down on
The Today Show
,
The Young and the Restless
newcomer
Clementine Ford
(Mac) had some words for the Miss USA runner up according to
E! Online.
That whore! I mean, I think everyone is entitled to their own opinion, whether or not it goes against what I believe or not. But I think if you want to be [Miss USA], don't be such a d--k,states Ford.
Not to be outdone by her daughter, Ford's mom former Miss Teenage Memphis, actress Cybill Shepherd added,

I think her stupidity lost her the crown.
The openly gay Ford's response is due to Prejean's remarks on the NBC morning show when the sash sporter was asked if she would change her answer on gay marriage if she had she known it would cause such a media frenzy. Here's what the pageant queen said: READ MORE
By Jillian Bowe on April 28, 2009
Looks like throwbacks will be the name of the game, when it comes to wardrobe choices for Murphy (
Michael

Fairman
) and Katherine's (
Jeanne Cooper
) wedding on
The Young and the Restless
. Now tradition is, when the bride tosses her bouquet, which ever single lady catches it is next to wed. Now I love my Nikki Newman (
Melody Thomas Scott
), as our
Jamey Giddens
likes to tease me about, but Nikki certainly doesn't need to have another wedding right about now!
Side Note
: I see
Clementine Ford
(Mac) happens to be sporting some extensions for the occasion. Thoughts people?
By Jamey Giddens on March 05, 2009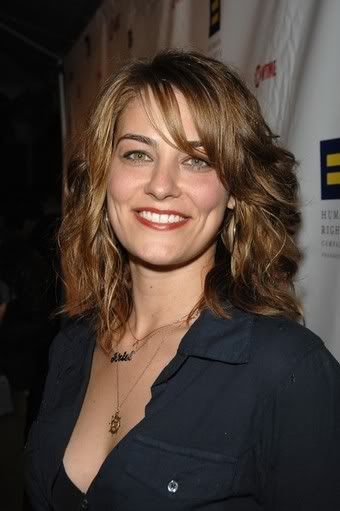 The search is apparently over.
Clementine Ford
(
The L Word
,
House
) has been cast as Katherine Chancellor's beloved granddaughter Mackenzie Browning on
The Young and the Restless
. According to
TV Guide.com'
s
Matt Mitovich
, Mac's return will complicate things for the love of her life, Billy (
Billy Miller
), who just so happens to be her cousin (Or is he?). Mac, as played by
Ashley Bashioum
, was one of my all-time favorite Y&R characters, so I am cautiously happy about her returning to the canvas. I say cautiously because those two goonies who followed Bashioum were dreadful, absolutely dreadful, so let's hope Ford got some of her mama
Cybil Shepherd'
s acting chops! Plus it is no
secret
who I have been campaigning to see play the role since last August. Oh well, you win some you Wishfully Cast some!