Claire Coffee
By Luke Kerr on June 21, 2008

Image details: 35th Annual Daytime Emmy Awards - Arrivals served by picapp.com
General Hospital's
Claire Coffee on the Daytime Emmy red carpet.

Love it or Hate it?
By Regan Cellura on February 13, 2008
What great news! We've been singing Claire Coffee's praises for weeks now and apparently TPTB at ABC Daytime agree. RUMORS were swirling this AM that she was given a contract and now SON is confirming it.
Claire Coffeee, who portrays Nurse Nadine Crowell, has been put under contract with the ABC Daytime drama series effective immediately. Coffee began playing Nurse Crowell in 2007.
Does this mean a Nikolas/Nadine pairing is coming?
By Luke Kerr on January 18, 2008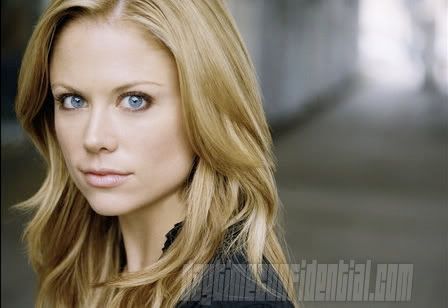 As reported by Regan in daily
General Hospital Spoilers
TPTB are planning on doing some chemistry testing between Nadine and Nikolas and I couldn't be happier. Claire Coffee's Nadine is one of those characters that just sort of snuck up on me and without even thinking much about it before yesterday I realized that I really like Nadine.
I find Coffe's Nadine to be refreshingly honest and genuine. Nadine seems to move without issue between more "teen" storylines involving Spinelli and more "adult" storylines at the hospital and in the chemistry testing that seems to be going on between her and Nikolas.
Speaking of Nikolas, anyone who has listened to the podcast knows that the Cassadines are one of my all time favorite families and even though we have yet another "tumor" storyline I am really enjoying Nikolas and Nadine together and I think they are a couple that I could really get behind.
I am very interested to hear what everyone's thoughts are on Nadine and/or her possible pairing with Nikolas and while we're at it I'm sure we can come up with a good squish name for them.