Claire Coffee
By Regan Cellura on September 29, 2008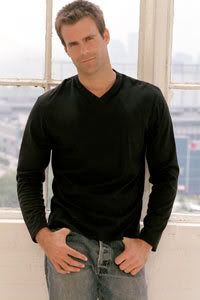 SOAPnet
has information up regarding this year's
Super Soap Weekend
and guess what soap fans? It's the last one!
Cameron Mathison
is on as host of the weekend with thirty-one ABC Daytime stars attending.
"All My Children" stars Rebecca Budig (Greenlee),Thorsten Kaye (Zach), and Aiden Turner (Aidan); "One Life to Live" actors Kristen Alderson (Starr), Michael Easton (John), and Erika Slezak (Viki); and "General Hospital"'s Kelly Monaco (Sam), Jason Thompson (Patrick), and Laura Wright (Carly). That's already enough to get us there, but there are 22 others coming! Get the full list tomorrow -- right here!
What's a soap fan to do without SSW? ABC Daytime has a plan!
The bigger news is that -- starting in 2009 -- there are going to be MULTIPLE events to connect fans and ABC Daytime stars. Whereas Super Soap was only once a year (and in Florida), next year's brand new "Soap Nation" tour will feature MANY events across the country that allow you to meet your favorite actors and actresses. READ MORE
By Regan Cellura on September 29, 2008
Here's the Scoop! 09.29.08
Karpov's not the guilty party. Who will all learn that Anthony was the one holding the gun? Well it looks like Ric will know the truth eventually. Claudia will figure out that Karpov didn't pull the trigger and Jason wants to investigate despite Sonny ordering him to take action. Looks like ZaCrazy's plan is working pretty well. Will Jason declare war?

So we know that Sonny and Kate never make it to the "I Do" part of their wedding. What about those pesky RUMORS I posted last week? According to these RUMORS, Sonny will take a bride it's just not Kate. Is the newest Mrs. Corinthos going to be Olivia, Claudia or Carly? My money is on Claudia. Would Guza really have Sonny in a Marriage of Convience with the woman responsible for his son being in a coma?

What about the former dynamic duo of Sonny and Jason? As we've mentioned, Sonny wants the biz back. Will Jason give it up? It's not likely. READ MORE
By Luke Kerr on September 18, 2008
General Hospital's Claire Coffee and ACME Comedy's Rich Keith visit with Luke and Regan about Claire's upcoming hosting of ACME: This Week, a live SNL styled sketch show, on September 20, 2008 at 8pm.
Learn what goes into preparing for a sketch show like ACME: This Week and find out which of Claire Coffee's General Hospital co-stars will be making an appearance.
We ask Claire about what it's like to work with Tyler Christopher and whether or not she thinks Nadine could hold her own against Claudia in a Nadine/Nikolas/Claudia triangle. Claire reveals that there is a good possibility that she'll be attending Super Soap Weekend and comments on the "Nohnny" fanbase and whether or not she wants to go up against Lulu.

If you live in the L.A. area ad haven't made plans for the weekend, or if you want to change your plans, be sure to check out Claire Coffee hosting ACME: This Week.
Acme Comedy Theatre
135 N. Labrea Ave Hollywood, CA 90036
Tickets: $11 (includes a free drink)
for tickets and info: tickets.acmecomedy.com

By Regan Cellura on September 11, 2008
Here's the Scoop! 09.11.08
Yesterday I dropped a RUMOR that Jax was gonna be a daddy. Will Carly be the mommy? RUMORS are saying that a CarJax reunion will happen, but one of them will be expecting a child first. Will Carly succeed in withdrawing her hubby's deposit? WIll Jax knock someone else up?
Scrubs Baby... as I've said, she's arriving on October 29th. What about the complications at birth? From what I can tell it's all still happening as the HIV portion of the storyline isn't getting as much attention as some would hope. Will the writer's be playing catch up? The LATEST is that the HIV component of Robin's pregnancy will be addressed during the delivery and after the birth. Remember, while the odds of the baby being HIV+ are low, it's still a very real possibility.
Baby Shower? RUMORS say Robin has a baby shower towards the end of September. READ MORE
By Regan Cellura on September 09, 2008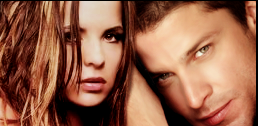 Here's the Scoop! 09.09.08
LuSam Fans... Sam's horniness wasn't for nothing yesterday. Your couple is hitting the sheets, uh, sofa. Does anyone in PC have sex in a bed? I'm hearing it's a hot scene for the pair.
Liason Fans... Do they finish what they start as we've seen in the Promo? Some RUMORS have said Carly interrupts them with her latest drama. Other RUMORS have Elizabeth's job calling her away. BUT there is an interesting twist in the Scoop department. Liason MAY finish what they start. Are they interrupted? Some say yes, others say he takes her to his bedroom and reconnects with the woman he loves. There is some conflicting information that I am trying to piece through. Some have Elizabeth already with Jason when the clinic explodes. Others have him looking for her. It MAY be the explosion that interrupts them when Elizabeth is called into work.
Elizabeth puts her foot down? SPOILERS say she'll tell Jason she's not taking orders from him anymore. There are RUMORS of the pair crossing paths at Shadybrook when they both go to visit Lulu.
READ MORE
By Regan Cellura on July 28, 2008
Here's the Scoop! 07.28.08
More Sam? That's what I am hearing so all our Sam fans, you should be liking what's coming up. Ms. McCall is in the thick of things with this great drug caper. There will be plenty of LuSam as well. Elizabeth will ask Nikolas to help the couple reunite while they're hiding out in the cubby next door, sucking face from what I've seen. Lucky MAY want to clue Elizabeth in on the fake break-up but Sam is RUMORED to shoot that idea down.
Four Musketeer Talk... GH Fans remember the summer of teens days with the Four Musketeers (Emily, Elizabeth, Nikolas and Lucky) and whatever drama they wound up in. Nikolas and Lucky reminisce and Lucky comments on how different things turned out for the brothers and the ladies they loved.
Roommate Rumble... Matt and Maxie bicker over him eating her food and Maxie doing something to the garage door opener. READ MORE