Christie Clark
By Jamey Giddens on January 24, 2013
With buzz growing about the upcoming versions of All My Children and One Life to Live possibly delving into edgier, ripped-from-the-headlines stories, my brain has been working on overdrive about how the remaining four daytime soaps could also benefit from such a shift in storytelling. Don't get me wrong, I love a good return-from-the-dead as much as the next suds lover, but at some point, when you've seen one — you've seen 738,265 of 'em.
Awhile back on Twitter, I posted how I would love to see Sami's (Alison Sweeney) teen rapist Alan (originally played by Paul Kersey) return to seek his warped brand of revenge on Days of Our Lives. Back in 1995, Lucas' (Bryan Dattilo) pal Alan dated Sami, while secretly pining for her older sister Carrie (Christie Clark). Frustrated by his lack of progress with Carrie, Alan violently raped Sami.
During the rape trial, Sami was branded a liar and Alan was released. It wasn't long before he came after her again — this time with a gun! Sami managed to get the weapon away from Alan—before he could rape her a second time—and shot him in the business!
Distraught, Sami made love with Lucas, conceiving Will. Although no one in Salem knew that fact for quite some time, because Sami passed the baby off as Austin's (Patrick Muldoon). What if Will, devastated after some future bust up with Sonny (Freddie Smith), decides to look for love online? READ MORE
By Jamey Giddens on April 10, 2012
Anyone experiencing a bit of deja vu? A major head writing team replaced, an executive producer desperately trying to do damage control and now popular, veteran actors fired willy nilly. Yep, it's business as usual at NBC's Days of Our Lives.
Soap Opera Digest is reporting Patrick Muldoon (Austin), Christie Clark (Carrie), Sarah Brown (Madison) and Matthew Ashford (Jack) have all been fired. While I will miss Austin and Carrie and hate to see Madison go, considering the character had potential and ya' know, Brown is like one of daytime's most acclaimed actresses, it's the continued misuse and abuse of Matt Ashford that has me seeing red. READ MORE
By Luke Kerr on August 08, 2011
Deidre Hall isn't the only Days of our Lives star excited about returning to Salem. So are Christie Clark and Patrick Muldoon. TV Guide's Michael Logan caught up with the popular actors and talked to them about their return to DAYS as Carrie and Austin.

TV Guide Magazine: Speaking of sticking around, Carrie and Austin will return to Salem for the dedication of the new town square. What makes them drop everything in their lives and decide to stay there? Whatever it is, it must be huge.

Muldoon: It is, but we can't talk about it yet! At first it's all about romance and family but soon the conflict and the drama begin in a huge way. Salem has a surprise for us that keeps us there.
What do you think the surprise is waiting for Carrie and Austin in Salem?

Photo of Patrick Muldoon by PR Photos
By Jamey Giddens on July 08, 2011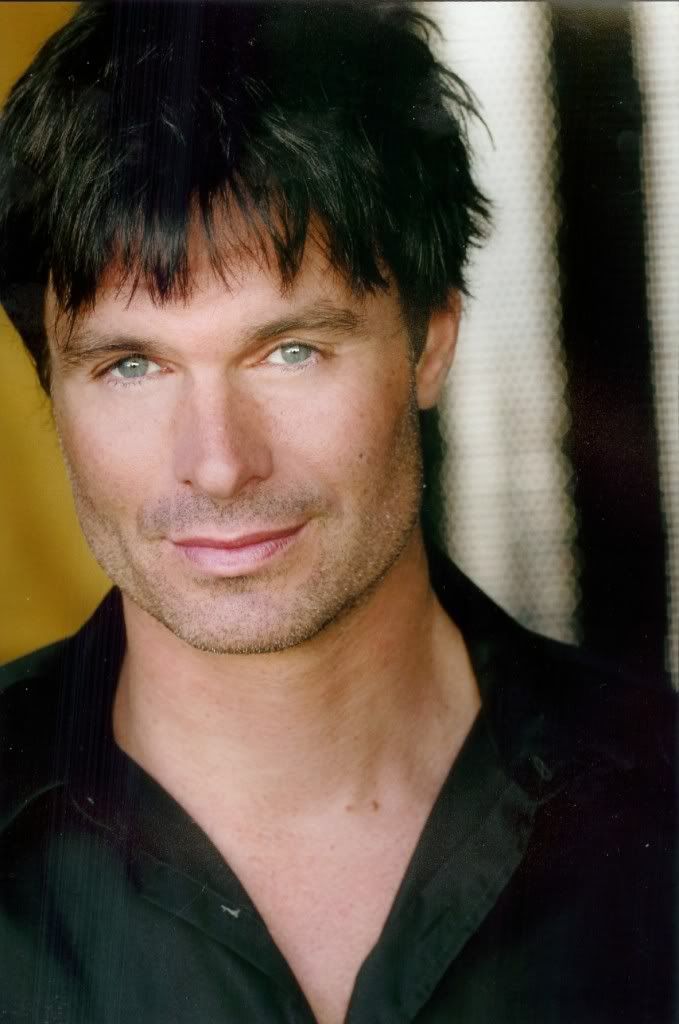 It's the early 90's again on NBC's
Days of Our Lives
!
TV Guide
's
Michael Logan
is confirming the returns of one of Salem's most tortured (by Sami) and popular young adult couples of all-time, Austin Reed (
Patrick Muldoon
) and Carrie Brady (
Christie Clark
)!
If you'll recall, Muldoon said he was open to returning to the sudser when I interviewed him a few years back. I'm so happy, I don't know whether to tie on some boxing gloves, try to land a modeling gig with Countess Wilhemina or go shopping at Ballistix!
By Jillian Bowe on December 02, 2010
According to Soap Opera Digest, Christie Clark will reprise her role on Days of Our Lives. Clark's alter ego Carrie makes her way back to Salem Feb. 2011.
By Luke Kerr on May 06, 2010
Former Days of our Lives star Christie Clark and husband Thomas Barnes are expecting their second bundle of joy, according to published reports. Congrats to the couple!