Chris Engen
By Jillian Bowe on April 27, 2009
Aww, that damn Ashley is (
Eileen Davidson
) losing her marbles once again.... Or is she?
By Jillian Bowe on April 22, 2009
Is "The Beauty" starting to crack up? Certainly looks that when when some freaky things take place on
The Young and the Restless
.
*SPOILER ALERT!*
While Ashley's (
Eileen Davidson
) taking a stroll on the Newman ranch, she hears a child crying and she starts frantically searching for it. Ash yells for Victor (
Eric Braeden
) and tells him about what she hears but The Black Knight doesn't hear anything at all. Ashley keeps firm on what she heard and feels upset and touchy because of her past mental breakdowns. Victor discusses with Olivia (
Tonya Lee Williams
) the off chance of her losing their baby and what would happen to Ashley's state of mind if she had yet another miscarriage. When Ashley chats with them she assures them both if something starts to to be amiss she will let them know all about it asap.
READ MORE
By Jamey Giddens on April 21, 2009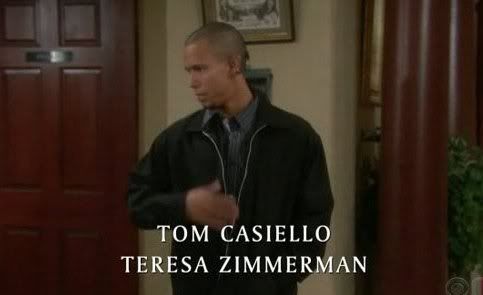 Picture it. Genoa City, Wisconsin. Monday, April 20, 2009. A foster child/custody storyline so boring, so polarizing, so utterly pointless, by comparison it makes
Ryan Seacrest
on the red carpet seem like edge-of-your-seat entertainment, is finally, mercifully climaxing on CBS Daytime's
The Young and the Restless
.
While I knew weeks ago that yesterday would be the day when Neil Winters (Kristoff St. John) and his wife Karen (Nia Peeples) would face off in court with Tyra (Eva Marcille) over the custodial fate of Sally Sing-A-Lot aka Ana. I also knew this episode would be important for another reason. It would be the first air show since officially rejoining the soap opera writing community for former Days of Our Lives scribe Tom Casiello, whose My Space blog became a soap fanboy/girl's wet dream during the 2007-2008 Writers' Strike. Talk about pressure. For his first show, Casiello would have to help breathe life into the only storyline stinker left on the soap opera since the Dream Team of Maria Arena Bell, Paul Rauch and Hogan Sheffer began masterfully restoring The Young and the Restless, following the destructive tenure of Lynn Marie Latham. READ MORE
By Jamey Giddens on January 15, 2009
According to
Conde Nast's Portfolio
at least three other "prominent" Y&R stars have been axed along with
Don Diamont
(Brad).
Later this month, Brad Carlton, a onetime pool boy who married the boss's daughter to become chief executive of a major cosmetics company, will apparently take a bullet and die for a cause.

That cause will not be the woman of his dreams (his former sister-in-law and the estranged wife of his sworn enemy), but daytime soap operas.

For all but one of the last 24 years, Carlton—a onetime Navy Seal and a secret Nazi hunter—has been a character on The Young & The Restless, the daytime ratings champ for the last two decades.

But Carlton, played by Don Diamont, and three other prominent characters on the CBS show have been axed as part of the severe retrenchment seizing daytime soaps—one of TV's oldest formats, its quintessential advertising vehicle, and the birthplace of product placement.
Late last year our Jillian Bowe reported sources informed her of the impending exits of Vail Bloom (Heather), Chris Engen (Adam) and Michael Gross (River), and while Gross's departure has since been confirmed, READ MORE
By Luke Kerr on December 23, 2008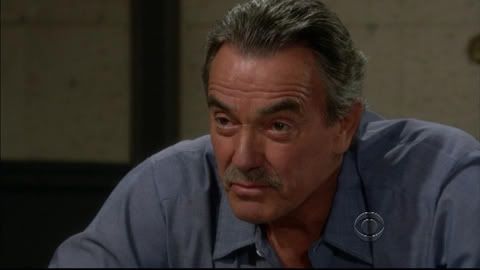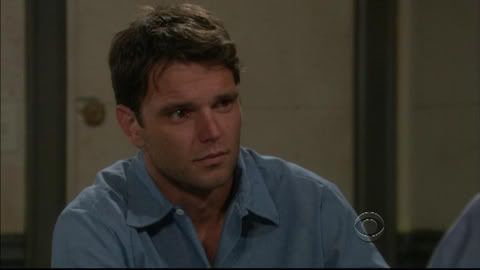 Take your best Caption This shot at this scene of Adam (
Chris Engen
) pleading with Victor (
Eric Braeden
) to help him get out of jail.
By Jillian Bowe on December 15, 2008

God I've been DYING for these days to come... I need a cigarette after see this.